Puppy starter kit list: Save time and money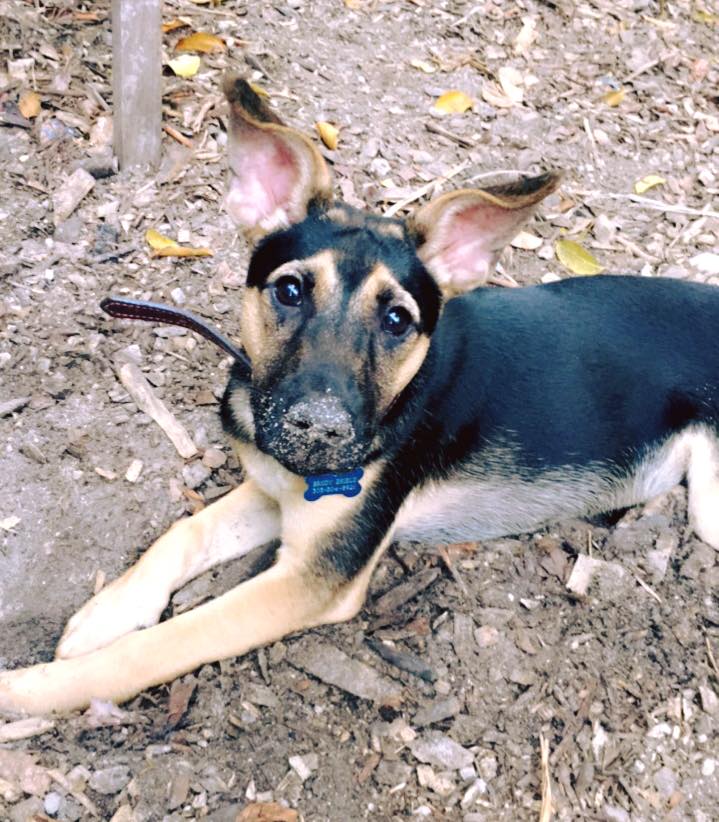 You decided to take on a new puppy.
Congratulations!
This is an exciting time in any person's life.
That means at times we may forget just how much that new furry bundle of fun is going to need, especially upon arrival.
Do yourself a favor, save time and money with this puppy starter kit list.
What's a puppy starter kit you ask?
Big box pet retailers and online sites are now offering everything your puppy will need in one convenient box for major discounts.
Plus, the puppy starter kit list has done all the work for you. The last thing you want is to get home only to find out you forgot that one key item.
In this post, we will explore exactly what your new fur baby needs when his paws hit your floor for the first time. We will also cover how the puppy starter kit brings those items together for your convenience.
If you prefer to buy your puppy products individually, then be sure to check out our full Puppy Starter Kit Guide.
The Puppy Starter List
This list provides all the basic essentials you'll need for puppy's first day home.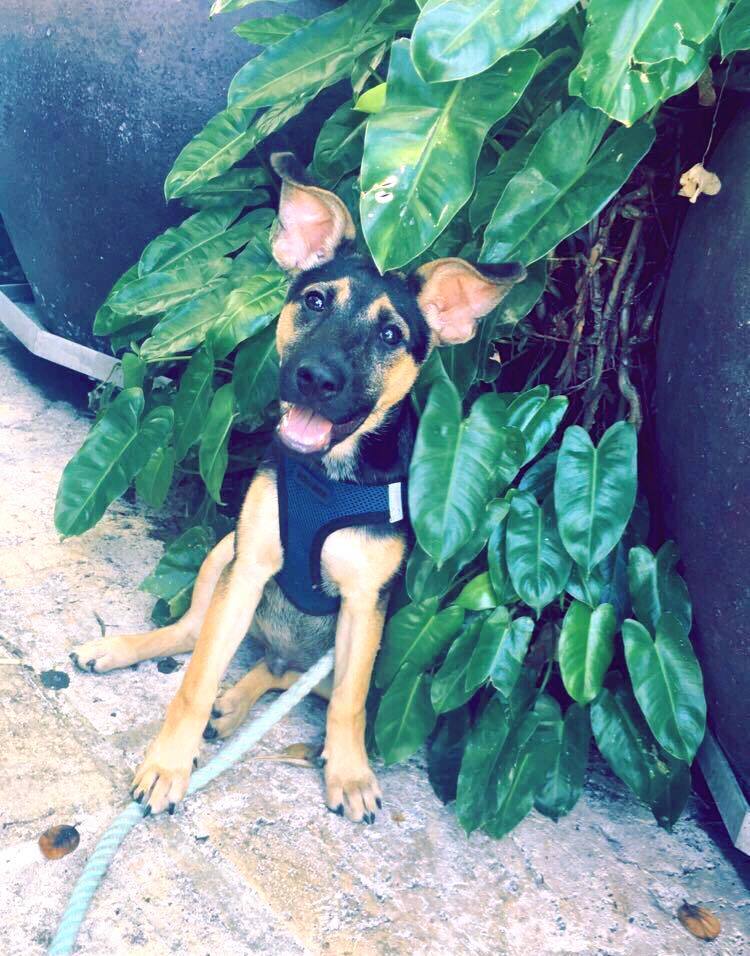 Quality Puppy Food
For your puppy to get the best possible start to a new life, you will want to feed them a quality dry kibble made especially for growing dogs.
This is easier said than done. There are dozens of brands of dog food on the market today, so narrowing down your choices may take some time.
Don't worry, it's not all that difficult! You just need to read the ingredients label.
The first thing to look for in a quality puppy kibble is real meat.
That means no by-products or an unidentified meat source. This is typically the garbage that isn't fit for human consumption. Which is not what you want your new furry friend eating either.
Also, you'll want to avoid foods that contain wheat, soy or corn. These are cheap fillers that are used to bulk up the kibble, and offer no nutritional value for your growing fur baby.
Lastly, manufacturers that include fruits and good veggies in their recipes, are usually going to be a healthier choice for your new puppy. Don't be shy about flipping those bags over to see exactly what is going in your puppy's daily diet.
Crate & Kennel
Having an appropriate size kennel or crate for your new puppy is a great way to transport them.
For larger breeds, expandable kennels work great to help house train your new family member too.
Remember though, when purchasing a crate or kennel for housetraining, your puppy needs enough room to stand up, turn around and lie back down comfortably. Any bigger and your pup will most likely do her business at the back and sleep near the front. Any smaller and they won't be comfortable.
Collar & Leash
The collar and leash will help keep your puppy, somewhat, under control.
It'll need to be fitted correctly to prevent escaping. This can be done with adjustable collars or harnesses that will grow with your puppy.
Some of these units come with a collar and leash combo, but you can purchase them individually to suit your taste.
Chews, Toys & Treats
Like children, your new puppy will need things to keep them busy. Like the kibble, there are literally hundreds of items to choose from.
To help with your decision, choose dog toys that offer a variety of textures (nubby, soft, ropes etc.) and are made for the size of your dog.
Kong toys are excellent choices for those larger breeds like Labradors and Huskies. They also work great if your dog is an aggressive chewer that needs a heavy-duty item.
The same can be said for chews and treats. Size the toys appropriately for your dog to ensure their health is not in danger.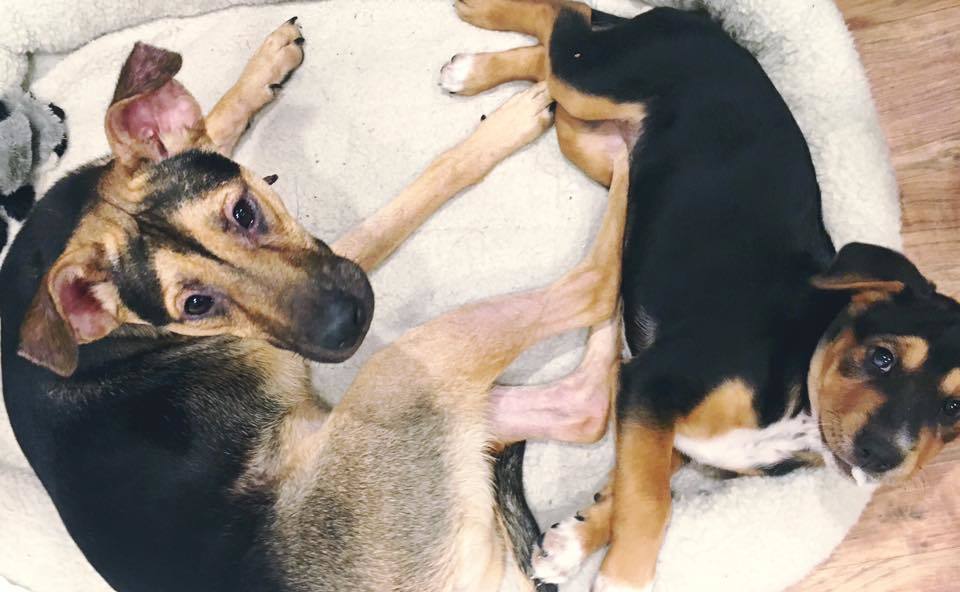 Brody and his foster friend!
Food & Water Bowls
Of course, your new puppy will need his own set of bowls to eat and drink from. You can find water bowls in standard form, made from stainless steel, plastic or ceramic.
If your puppy is going to be larger when full grown, you may want to start out with a smaller food bowl and replace it as your dog grows. This is because some puppies may have a hard time eating out of a gigantic food bowl.
It's also better for you new pup, because puppies have a hard time eating out of a gigantic food bowl!
Training Pads
Your new puppy will have accidents. No reason to be alarmed!
This is where the pee-pee pad comes in handy. These are super absorbent, and lock in the urine to prevent it from soaking through to your floor or carpet. They're easy to dispose of, and usually come in different sizes and quantity counts to suit any breed.
Grooming Items
Puppy shampoo, doggy toothbrush, and toothpaste, toenail clippers and combs will all be necessary for a healthy dog.
You'll want to start the grooming process early in your puppy's life. This will allow them to become accustomed to the routine. Ensuring they won't be scared of the processes down the road.
Beds, Pillows, and Throws
Even if you don't mind your puppy on the furniture, it's always a good idea to provide them with their own sleeping spot. This can be incorporated into the kennel or put in an area in your home where they have easy access to it.
Beds, pillows, and throws come in a variety of styles and materials. You shouldn't have any problem finding one to match both your taste and your puppy's needs.
The Puppy Starter Kit
Now that we've covered all the stuff your new pup will need upon arrival, you probably can see why the puppy starter kit may be a great time and money saver.
Of course, each manufacturer of the puppy starter kit will have different items included. However, we've found 3 great bundles on Amazon that include most of the above-mentioned items and retail for a reasonable price.
Comparison Table
| Name | Number of Items | Price | Amazon Link |
| --- | --- | --- | --- |
| Essential Kit | 6 | $ | Link |
| Complete Kit | 11 | $$ | Link |
| Deluxe Bundle | 12 | $$$ | Link |
Essential Starter Kit
This is a very reasonably priced bundle that includes name brand items we recommend.
Here's the complete list of what's included: 1. Snoozzy Plush Sleeping Mat 2. Kong Braidz or Plush Chew Toy with squeak 3. Nylabone chew bone for teething puppies 4. Four Paws pee-pee training pads 5. Zukes dog treats 6. Lupine Leash (4') and Collar (8" adjustable) for small puppies.
Check out more reviews and purchase the Essential Kit from Amazon here.
Complete Starter Kit
This package is a step up from the basic level and includes some important additions. The main ones being a major upgrade to the crate bed, more toys, and a stainless steel food and water dish.
Here's the complete list: 1. Kong Braidz or Plush chew toy with squeak 2. Nylabone chew bone for teething puppies 3. Four Paws pee-pee training pads 4. Lupine 10"-16" adjustable collar (for puppies) 5. Lupine Basics 4 Foot Leash 6. Precision Pet 2000 Fleece Crate Bed 24" x 18" 7. Zooks All Natural Peanut Butter Dog Treats 8. Stainless Steel Nonslip Food & Water Dishes 9. Doggy Poop Bags 10. Kong Squeaker Tennis ball 11. Packaged in a unique pet box.
Check out the Complete Starter Kit here.
Deluxe Bundle
The Deluxe Bundle includes the items of the previous two bundles plus a soft crate and a ZoomGroom Hair Brush.
Purchase the Deluxe Bundle here.
If you're in a pinch or simply want to save time on a bundle that includes a crate then the Deluxe Kit might be for you.
However, I'd recommend the Essential Kit or Complete Kit instead. Then, check out our PuppyLife: Crate Training guide, and pair one of the crates from that review with either of those two starter kits.
You'll get a better bundle for around the same price that way.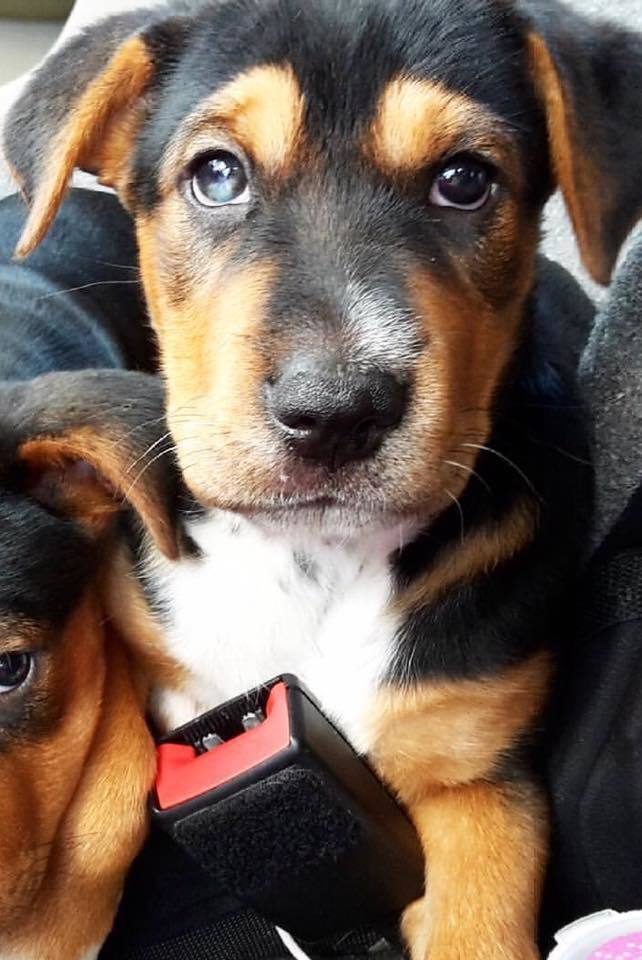 Brody's foster friend
Alternate Options
If you prefer to select the items yourself, then check out our fully Puppy Starter Kit Guide. In it, we go over our individual choices for each item your puppy will need.
If you prefer brick and mortar stores, then PetSmart also offers coupons for items you will need at a discount. They typically include the dry puppy kibble, treats, and toys.
Make Your Puppy Happy
Puppies are fun, but they need a lot of care. Before you bring a new puppy home, be sure you have all the supplies you will need to start them off on the right paw.
Whether you choose an prebuilt puppy kit or opt for a custom one, having the basics ready to go will save you a ton of time, money and hassle down the road.
Make your puppy's home a happy home with lots of love, patience and the right starter kit to set them on the path to a long, healthy life.
Thanks for stopping by.
-Nick B.
Now read this: