The Best Dog Training Treats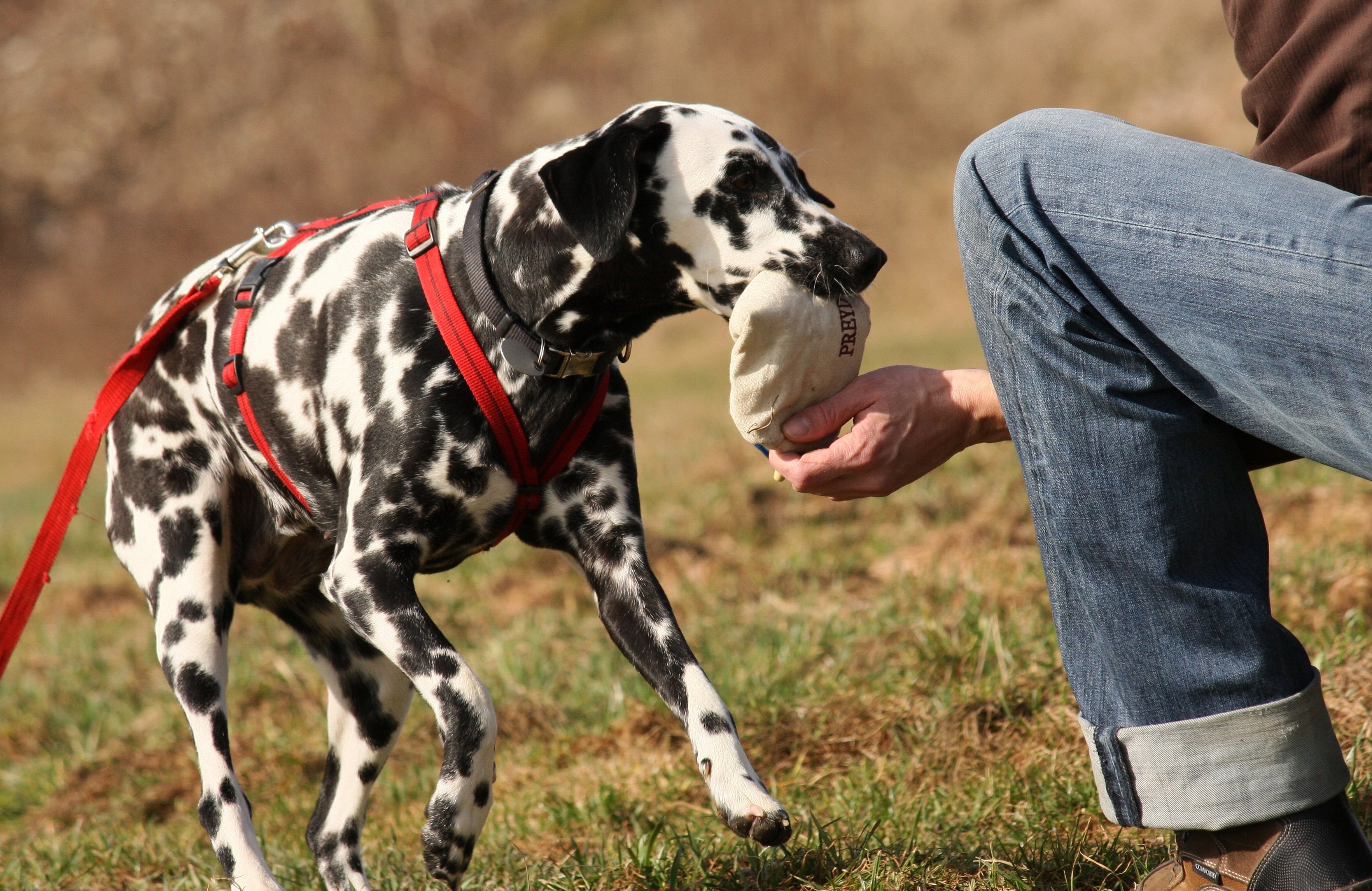 Research has shown that when you're training a dog, it's always better to use positive reinforcement techniques.
That begs the question. What's more positive than a dog training treat?
These handy bite-size treats are simple to use and come in a variety of textures and flavors.
In this post, we will break down the best dog training treats. We will cover tips on how to properly use them, the difference between reinforcement and bribery, and how to choose the right treat for your dog.
Plus, we'll also review our top 3 picks for the best dog treats for training.
Proper Use of Dog Training Treats
One of the cons of training with dog treats is your pooch may not follow your command without a treat being present. This not only defeats the purpose of training your dog, but it can also cause you to have a porky puppy.
Here are a few tips on how to use treats properly while training your dog.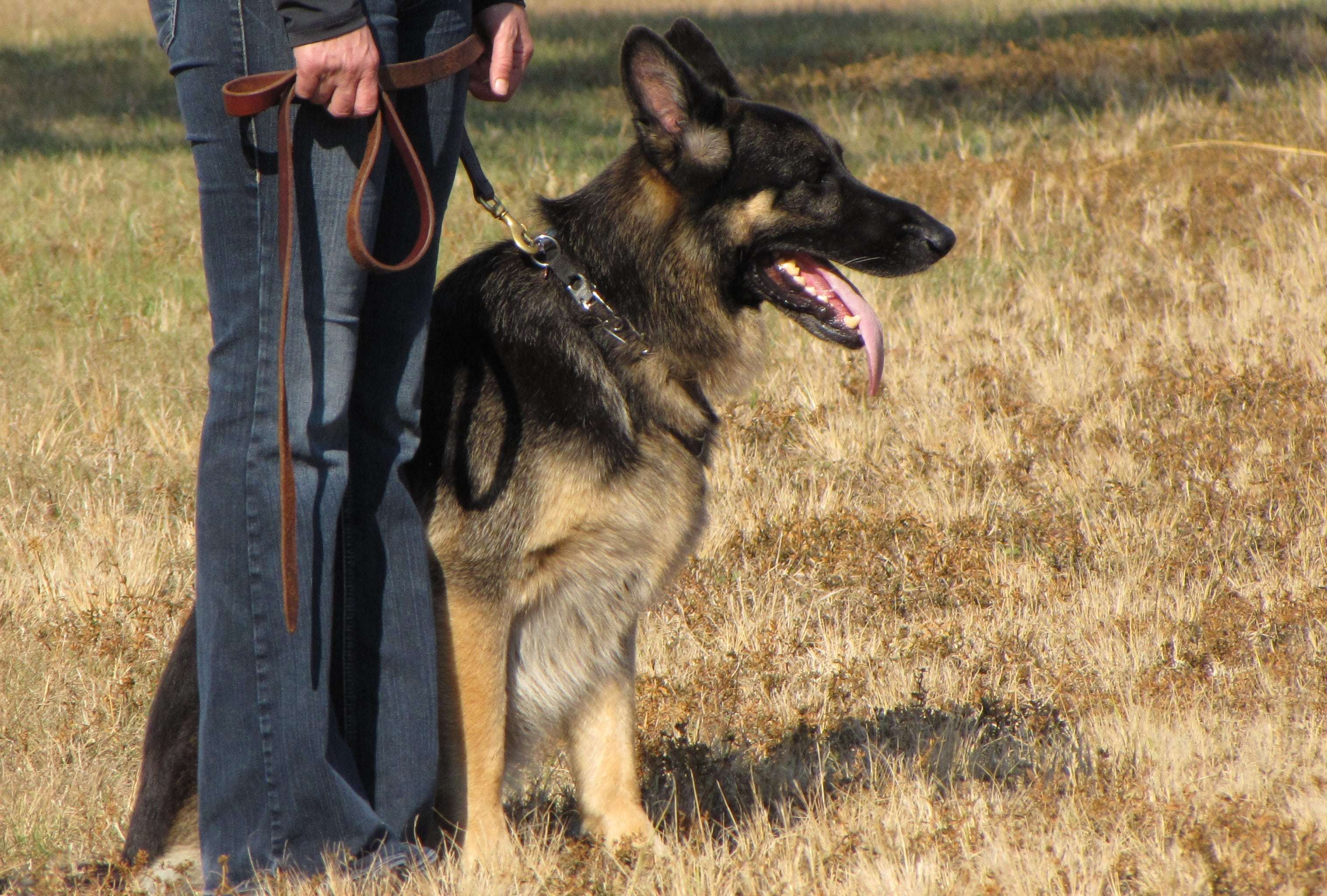 Image by: Airwaves1
Be Consistent in the Beginning
When you first start out training your canine, use the treats consistently. Each time they follow a command give them a treat.
This helps to reinforce the trick or behavior.
Add Praise
Dogs love to be loved.
Kind words, adoration, and some extra pets are good motivators for your dog to keep up the good work. Combined with treats, praise is a very powerful tool.
Plus, it helps wean your pet off of the treat reward system.
Random Treat Rewards
Once the command is solidified into your dog's behavior, only use the treats at random.
You can do this by using a treat and verbal praise one time. The next obeyed command use verbal praise and some petting. Then, try a simple "good girl" or "yes!"
However, if you see your dog's interest waning, start over with treats and go from there.
Never Sub Treats for Food
It's important that you limit the number of treats you give your pooch.
Too many treats, even in training, can lead to weight gain or your dog refusing to eat their normal daily diet.
If you want to use your dog's kibble as a training treat, then put a certain portion into a baggie. If you use all of it during training, then count it towards their next meal.
If you don't use it all, then add it to their bowl for a regular feeding. This is especially important when training older dogs that may have a tendency to gain weight.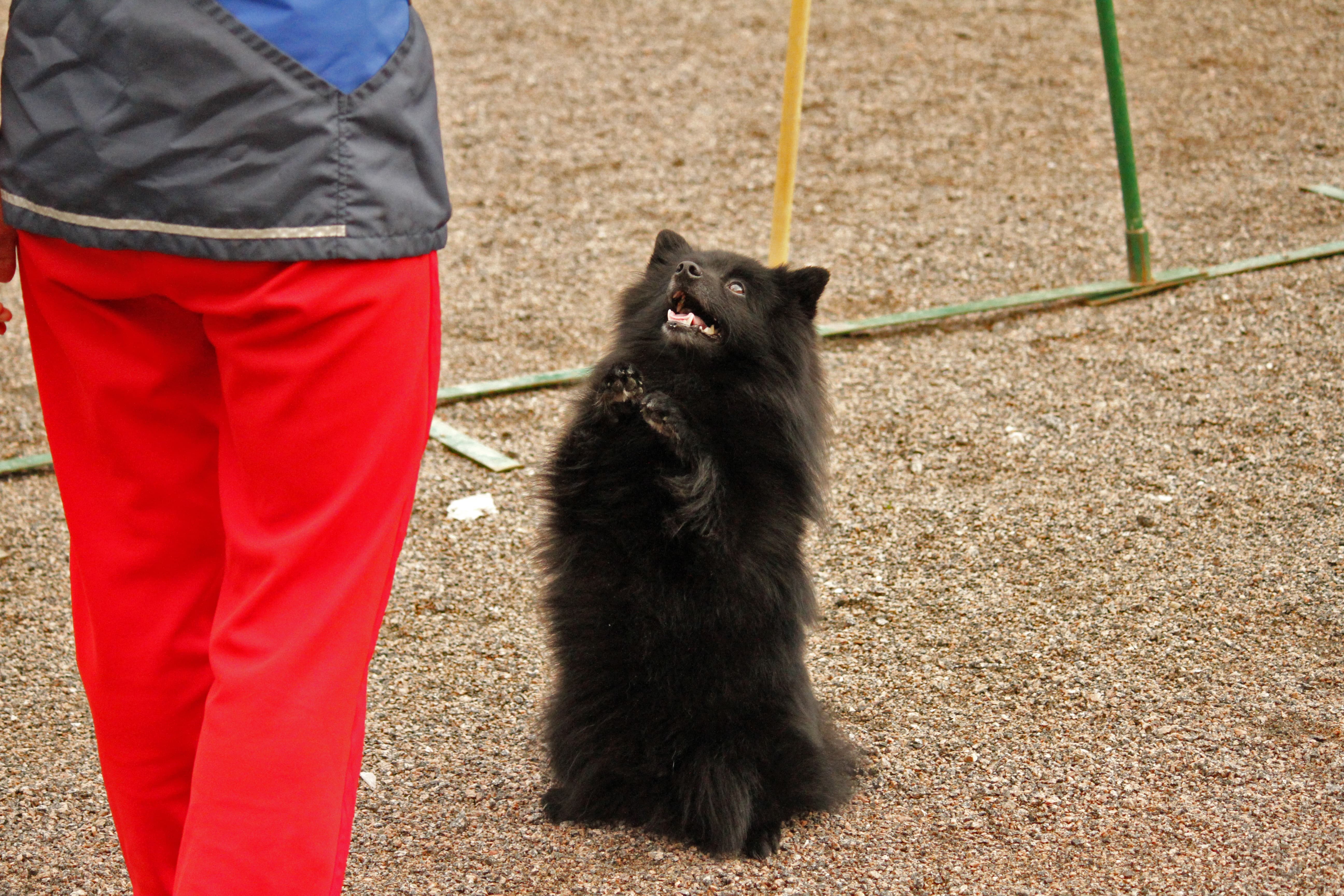 Image by: Dmitriy K.
Reinforcement Vs. Bribery
One of the key aspects of training a dog with treats is to only use it as a reward, not bribery.
How do you know the difference?
Reinforcement
Think of this as a payment for a job well done. When your dog follows your command, then give them a treat.
Reinforcing the good behavior will ensure your dog maintains their obedience training.
Bribery
This happens when you offer your dog a treat after they willingly disobey your command. Offering treats before the task is bribery and only offers short-term gains. I never recommend doing this.
To avoid your dog tricking you into bribery mode, always keep their training treats hidden. Once they complete the task successfully, then, and only then, can you present the treat to your dog.
Selecting The Right Training Treat
Not all treats are created equally. For this reason, I like to keep these guidelines in mind.
Yummy to Your Dog
There's no sense in rewarding your dog with a treat they don't like.
This takes away your dog's motivation to follow your commands. Find 2 to 3 different treats that your dog goes bananas over. This will keep them focused on the task at hand.
Easy to Eat
Treats for training should be small and easily eaten. This helps your dog to consume them quickly, and gives you the ability to reward them often.
The best dog training treats are usually soft and about the size of a pea. Your pooch won't care how big the reward is, but rather how often they receive it.
Mix The Treats
Having a mix of treats will help motivate your dog.
For example, you can use a low value treat when you are training in a quiet comfortable atmosphere with few distractions. However, if you go to a park or other distracting place for training they might not work as well. This is when I like to bring out the high value treats instead.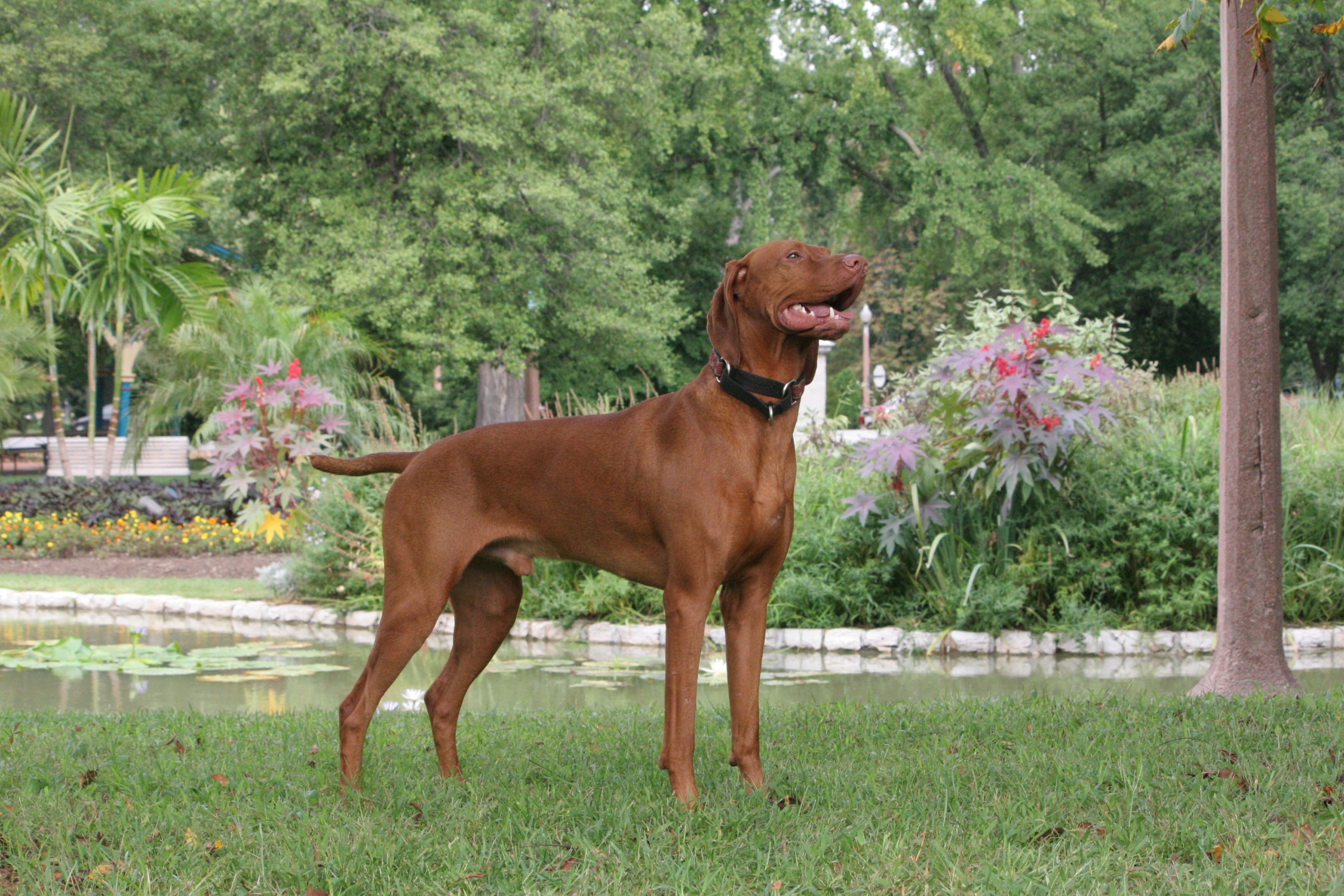 Image by: Crystal Rolfe
All Natural and Organic
Many dog treats on the market use artificial flavors, chemicals and preservatives in their recipes. I always read the label to find out what the treat contains.
If it's loaded with unrecognizable ingredients and additives, with little to no meat products, then I avoid them. The best dog training treats will provide your dog with all natural or organic meats, veggies and fruits to help maintain their good health.
Our Top 3 Dog Training Treats
Now that we've covered the basics of dog training treats, here are our top 3 picks.
Zuke's Mini Naturals
With an identifiable protein source as the first ingredient, Zuke's Mini Naturals will have your dog begging to perform.
These soft mini treats come in a variety of flavors such as chicken, wild rabbit, roasted pork, savory salmon, duck and even peanut butter. This makes them perfect for even the pickiest pup.
The recipe is rounded out by the addition of ground rice, ground and malted barley, added herbs and even some fruit for a boost of antioxidants.
These naturally delicious dog treats come in different pouch sizes and even a variety pack, so your dog can try them all.
Carl absolutely loves these and I used them throughout the training process to great effect.
Check out Zuke's Mini Naturals here.
Wellness Wellbites Training Treats
Made in the USA and with no soy, corn or artificial colors or flavors, Wellbites Training Treats are one of the best on the market today.
These tasty treats are made with two kinds of proteins in each pack. These include; beef & turkey, chicken & lamb, chicken & venison, lamb & salmon and turkey & duck.
Wellbites also uses whole fruits and vegetables for a healthy training treat.
Wellbites are a bit bigger in size than a traditional training treat; however, they are soft enough to easily break into smaller portions.
Check out Wellness Wellbites Variety Pack here.
Pet Botanics Training Rewards
With a variety of flavors to choose from like bacon, beef, chicken, salmon and duck & bacon, Pet Botanics Training Rewards are a great choice.
These treats are made in the USA and are also available in grain free, mini (for toy breeds) and regular. They all contain real pork liver, dried whole eggs, pea flour, sweet potatoes and other healthy all natural ingredients including fruits and herbs.
These training treats are small enough to fit into your pocket and only contain 1.5 calories per treat.
Check out Pet Botanics Training Rewards here.
Training Treats Work!
Rewarding your canine companion is a positive way to reinforce good behavior.
Whether you are using them for basic obedience, teaching new tricks or for agility course running, training treats will motivate your pooch to greatness.
Find the ones that work best for your dog, then let the learning begin. You and your dog will be happy you did.
Till next time.
-Jordan
---
Featured image by: Maja Dumat
Now read this: