PuppyLife: Crate Training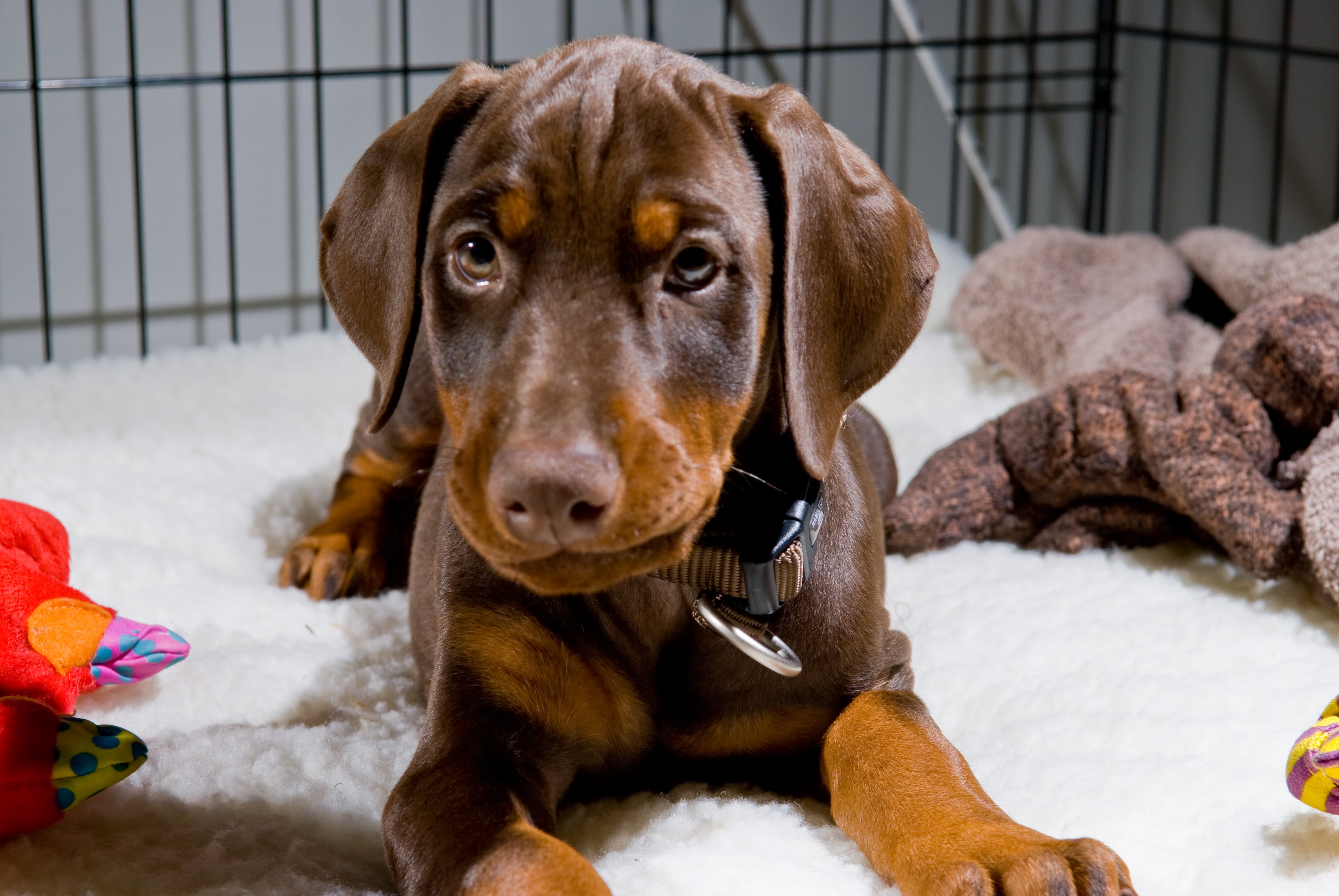 Is crate training right for your puppy?
Is it right for you?
In this edition of the PuppyLife series, we'll dive into the hotly debated topic of crate training.
As I mentioned in Puppy Starter Kit, I personally believe that crate training is the best way to go for a new puppy.
From the advantages it gives you in your potty training efforts, to the freedom to allow you to travel.
In this post I'll cover all the positives of crate training, and then go into a step-by-step guide to streamline the process.
Benefits of Crate Training
Streamline The Potty Training Process
In the Crate & Kennel section of Puppy Starter Kit, we talked about the concept of the proper crate size. You want to have enough space to be comfortable, but not enough space for your puppy to get into trouble.
In this instance, the trouble we're referring to is having an accident while in the crate.
I've found that generally speaking, most dogs will do their absolute best not to relieve themselves in situations where they won't have room to avoid the mess.
This helps your little one work extra hard to not have an accident while in their crate & kennel. The result is healthy dog habits.
Privacy
Ask any dog owner about the time commitment it takes to raise a dog, and they'll tell you plainly that it's much higher than they first expected.
If you want to keep your sanity you need the ability to control your puppy from being on your bed. A crate can help achieve this.
Also, your puppy will learn to love their crate. It becomes their own space, and they too love the privacy.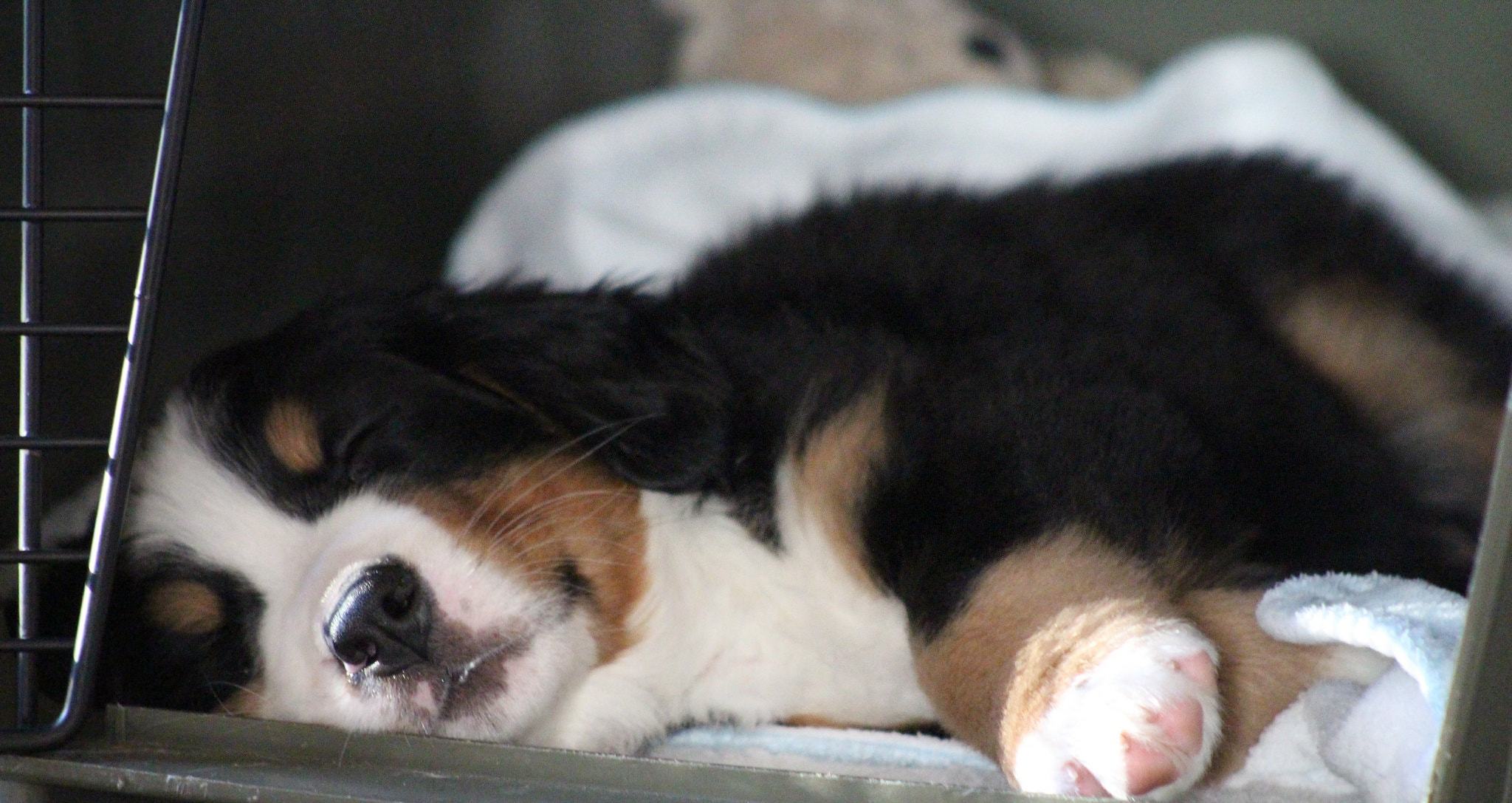 Travel
If you're like me, you'll want to travel everywhere with your puppy.
Crate training is, the single best way to prepare your little one for a long trip.
When your puppy gets used to being in a crate, they will also be able to easily acclimate to a travel bag, like a Sherpa.
Carl likes being in his bag so much that I have to keep it in my car. Otherwise he'll do everything he can to be able to hang out in it.
Carl is a 25lbs Golden Doodle and he fits perfectly into the large Sherpa Crate.
You can get the Sherpa bag I use for Carl here.
Step-By-Step Guide to Crate Training
To start.
You just brought home your new puppy.
You get to know each other and play all day.
Night comes around, and it's time for bed. How do you convince the little one to be content sleeping in his new home for the first time?
After making sure the crate is as comfortable and inviting as possible.
Start by putting your puppy in the crate. Then put the crate on your bed, and get into bed and attempt to sleep.
It sounds unconventional, but trust me it works.
Your dog may cry or whine from time to time, but as that happens it's your job to reassure your little one that you are right there. They want to make sure that you won't be going anywhere.
After Day One
As your puppy gets more accustomed to spending time in their crate, feel free to move the sleeping crate from your bed.
Personally, I went from having it on my bed to moving it to by bedside table, and then eventually on the floor next to my bed.
Remember to have patience.
Especially in the beginning, it's never a good idea to rush your puppy into his crate or kennel. Don't attempt to force them to change their mood. It's on you to make them relax.
For me, holding Carl like a baby has worked best. You might have to build some extra time into your schedule, but in the end, the results will be well worth it.
If you follow these steps your puppy will learn to love their crate over time. It will make things easier on you and have additional benefits as they grow.
Till next time.
-Jordan
PuppyLife is a multipart series designed to give new, and experienced dog owners a step-by-step guide to eliminating some of the challenges that come with having a new puppy.
Now read this: