Welcome to Natural Dog Owner
Natural Dog Owner provides content to responsible dog owners in an honest environment with a relatable voice, helping them feel informed and better connected with their furry family member.
Jordan Creator & Writer - "Last year getting Carl changed my life and priorities. The first day after I brought Carl home, I knew as soon as I woke up that every routine I had was about to change. From having to wake up in the middle of the night to take him out, to feeding him first thing in the morning. Every day you realize that a lot of your schedule revolves around your dog. Nick and I started Natural Dog Owner to eliminate some of the headache that come with making sure you and your dog develop a healthy and loving relationship."

Nick Creator & Designer - "When Jordan approached me, I was thrilled with the idea to create a place where we could share our experiences and help the dog loving community. We set out with one primary goal in mind - to bring quality content in a clean and approachable design. We're always striving to do better, and we'll never write about or recommend products we don't believe can help others or improve the quality of life of you and your canine."
Meet Carl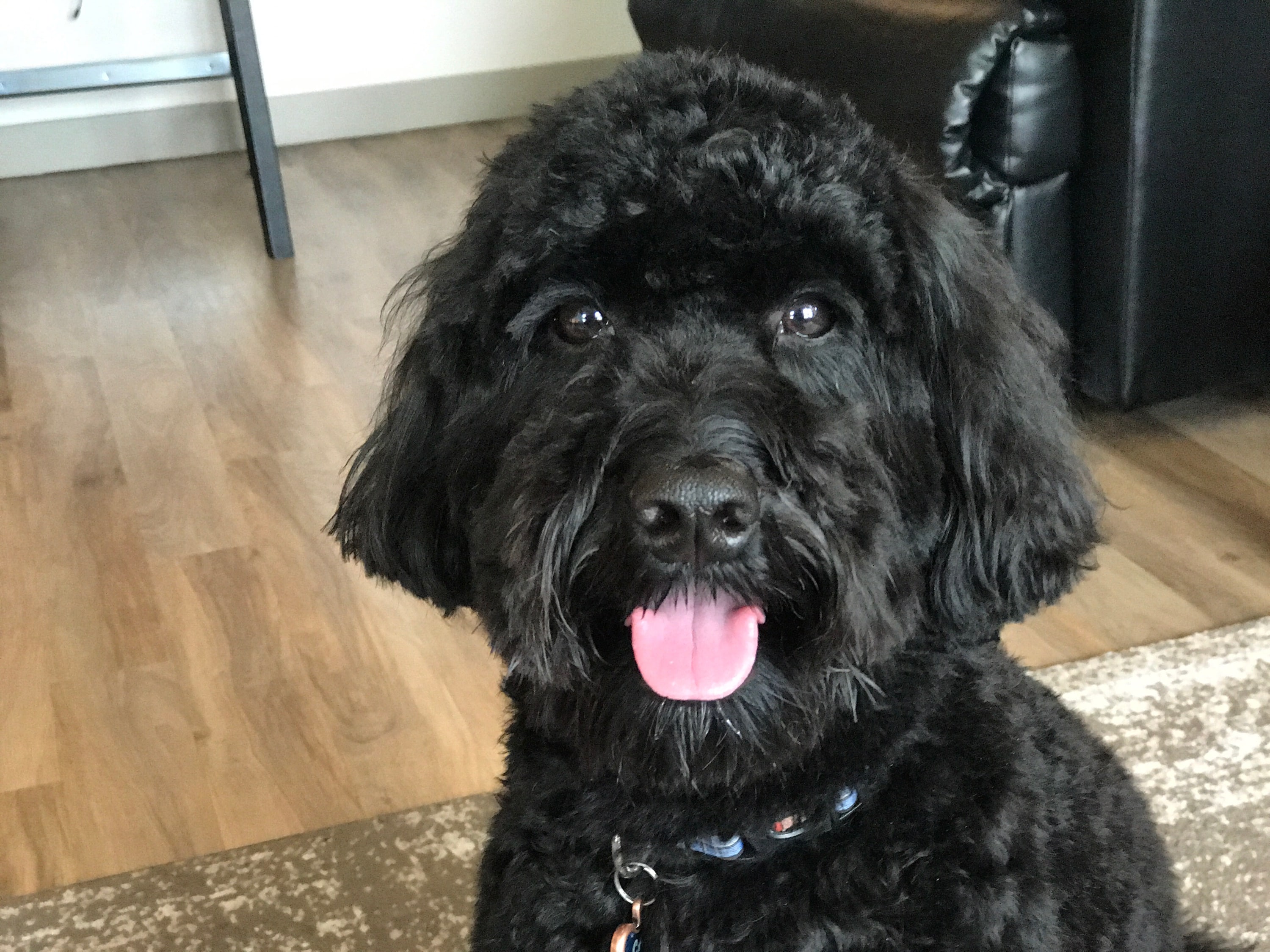 Carl is an extremely active and friendly one year old miniature Golden Doodle. He is mostly poodle. His mom is a medium sized black Golden Doodle and his dad is a red miniature Poodle. Carl loves to experience new things, and he is yet to meet a dog or human that he doesn't want to be friends with! Some of his favorite activities include playing with other dogs, going on walks, trips to the park, and even gets excited to go to the vet!
A note on our writers: While we'd love to write all the content ourselves, sometimes it's just not possible. Every writer we bring on to the site is a passionate dog owner themselves. At the end of each article you'll find their real name and a bit more about them.
We're happy to have you along for the journey.
Jordan & Nick Creators of NaturalDogOwner.com