Top 5 Dry Dog Foods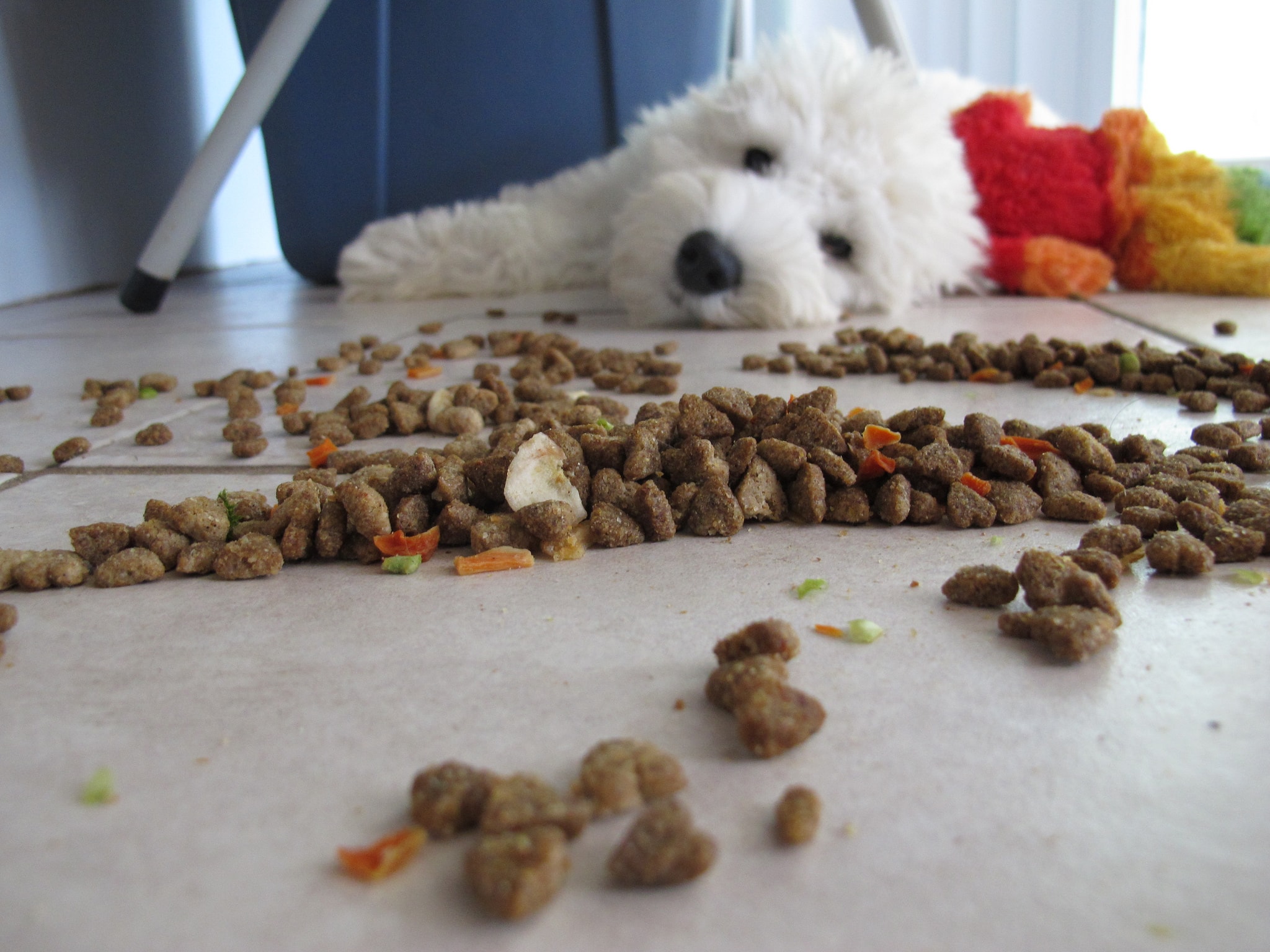 Deciding what type of food to get your dog is one of the biggest decisions that pet owners face.
It can be hard to decide what brand of food to get for your pup when there are so many to choose from.
The debate rages on over which type is best. With options ranging from raw to dry and organic to processed food.
Your dog can be healthy with nearly any type of food, as long as your make sure they are getting all the nutrients and vitamins that they require.
No matter your preference, this list has you covered. Let's dive in and help you pick from one of the 6 best dog food brands on the market today.
These are in no particular order and we recommend them all as a great choice for your dog depending on their needs.
1. TruDog Real Meat Organic Dog Food
The first brand on our list is a raw freeze dried dog food that is guaranteed made in the USA.
TruDog offers your dog pure meat without any preservatives or grains. Made with Wisconsin grass-fed USDA beef, bones, and organs. Exactly the way your dog was meant to eat before domestication.
Many veterinarians believe that eating raw meat is great for your dog, and can lead to many health benefits. You can learn more about this in our Raw vs Dry dog food post here.
TruDog is a bit more expensive than some of the other brands on this list. Which is why we recommend TruDog as a good supplement to any dog's diet.
If you want to feed your dog a pure, raw diet then TruDog is always a good choice. You can purchase TruDog here.
2. Newman's Own Dog Food
Newman's Own brand dog food offers a more affordable formula made with organic ingredients. This includes chicken and rice with absolutely no artificial flavors, colors, or ingredients. Newman's Own is made in the USA, guaranteed.
Each formula contains a healthy ratio of fats to protein for each age group of dog.
If you want to give your dog a healthy, balanced diet with organic ingredients then Newman's Own is a great place to start. A 12.5lb bag will only run you about $25 here.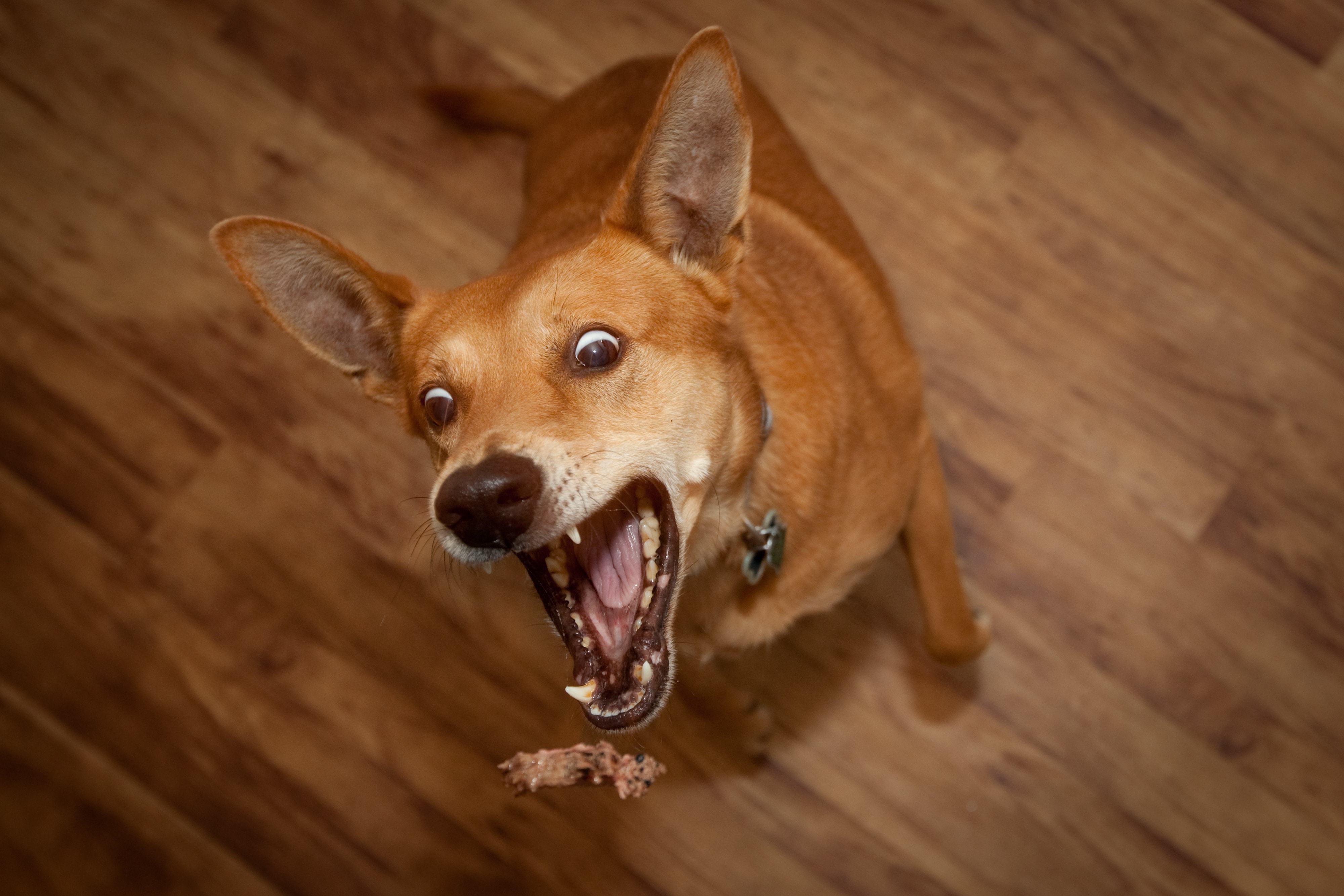 3. Wild & Natural Legends
This formula seeks to accurately recreate the diet that wolves have lived on for millennia. It mainly consists of meat, with a few plants and berries for carbohydrates.
Wolves would naturally get the benefits of eating wild herbs when they would consume grazing wildlife. Wild & Natural Legends simulates this with its inclusion of various healthy supplements to the main protein formula.
There are no artificial colors, flavors, or chemical preservatives in this food whatsoever. Some veterinarians claim that this high protein diet will lead to less illness, shinier coats, as well as a longer and generally healthier life.
Of all the dog foods mentioned here Wild & Natural Legends comes the closest to mimicking a primal raw dog food diet. It is in upper price range of dry dog foods but without a doubt one of the best. You can buy it here.
4. Kirkland Signature Nature's Domain
Nature's Domain is an organic brand of dog food that provides high-quality natural ingredients in all the proper ratios to keep your dog happy and healthy.
Since it is a Kirkland Signature brand, owned by Costco, you know you are getting a great product. I used to live by a Costco and always enjoyed their in house Kirkland brand products for myself.
Unlike the previous foods on this list, Nature's Domain includes vegetables and legumes in order to provide carbohydrates to your dog's diet.
The special formula in Nature's Domain has a unique blend of Omega Acids to help give your dog a cleaner, healthier coat.
Nature's Domain is similar in price to Newman's Own but is available in larger sizes for those who want to buy in bulk. All in all, it offers a great formula for a great price. Buy Nature's Domain here.
5. Organix
If you want a variety of organic dog food, then Organix is a great choice. They offer several different formulas, each of which is made to be as healthy as possible. Each one provides all the ingredients required for a healthy dog.
Their formulas are certified Oregon Tilth organic, so you know you're getting the good stuff. Like several of the other entries on this list, Organix products are made in the USA and they are of the highest quality.
Organix has an adult and puppy blend. We recommend their chicken blend as a change from the other beef based products. They combine organic chicken with Quinoa and Flaxseed. This give your dog a combination of protein, carbohydrates, fiber and healthy Omega 3 Fatty Acids.
Their products contain no corn, soy or wheat. These are typically used as fillers in lower quality dog food. Organix is a great choice for your fully grown dog or puppy. You can buy Organix here.
That's all for our Top 5 dry dog food list.
If you liked this article check out our Raw vs Dry Dog Food article here.
-Nick
Now read this: