The top 3 travel dog beds: Ultimate comfort made simple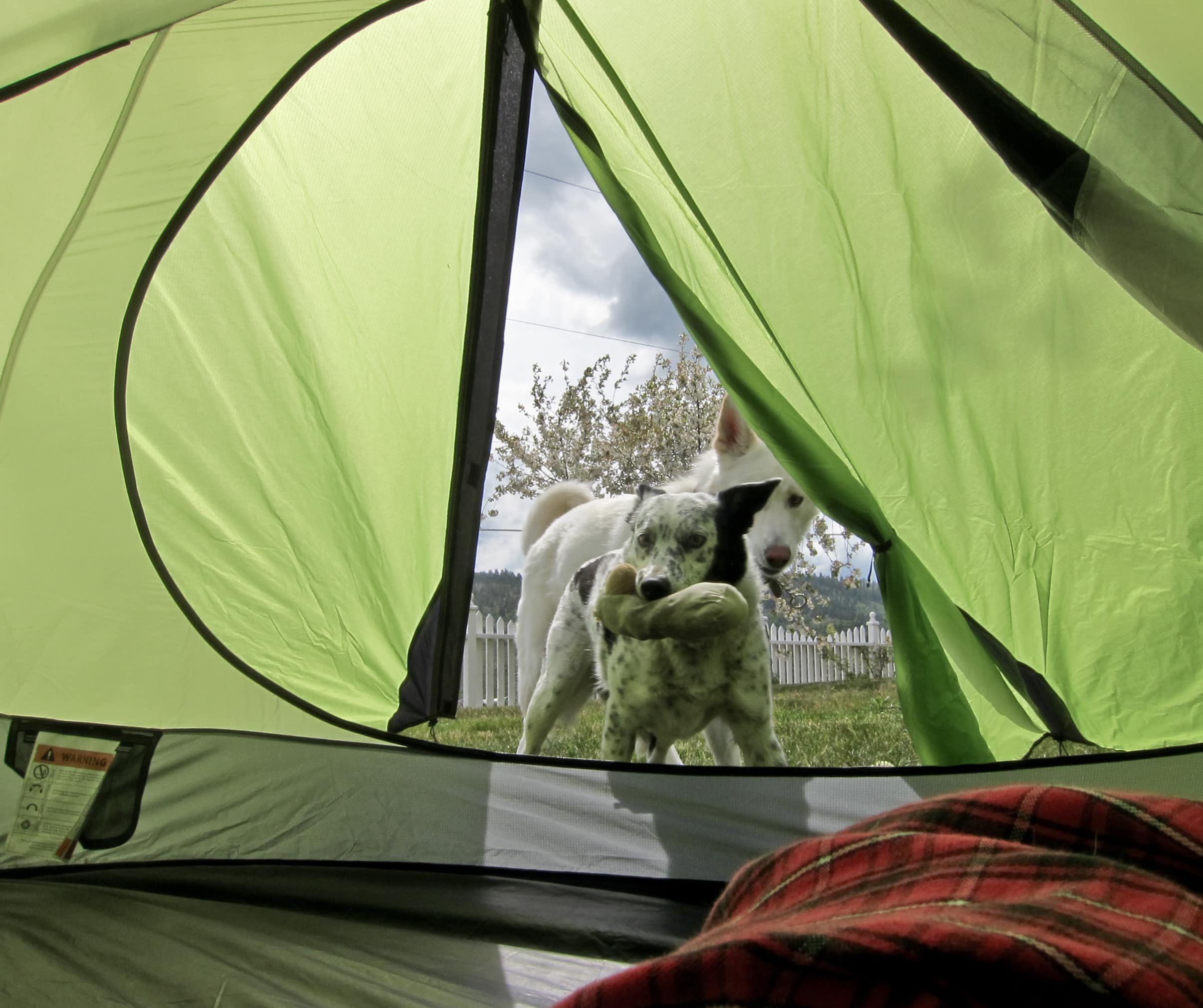 Last summer, I was eager to plan a two-week road trip up the California Coast. I planned on spending several days hiking the coastline, camping under the stars and kayaking various lakes. When it came time to decide on who would accompany me, it was an easy choice – my dog.
We spent mornings hiking local trails, afternoons soaking up the sun, and evenings by the campfire. It was everything I had hoped for and more.
There was only one problem: every night, like clockwork, my muddy 90-pound Labrador would shamelessly wiggle his way into my bed. Have you ever spent the night cuddled up to a dirty dog? It isn't pleasant. Nevertheless, when I got home, I made it my mission to find a creative solution to my dirty dog problem.
It was clear I needed a travel dog bed for my pooch to stay warm and comfortable throughout the night.
My criteria were simple: First, I wanted my dog to be comfortable, relaxed and warm – just like he was at home. Next, I wanted something portable, washable and simple. Lastly, I wanted to be able to sleep fur and filth free, which meant that his new sleeping arrangement would need to be appealing to him. Read on to see our top picks for the best travel dog bed!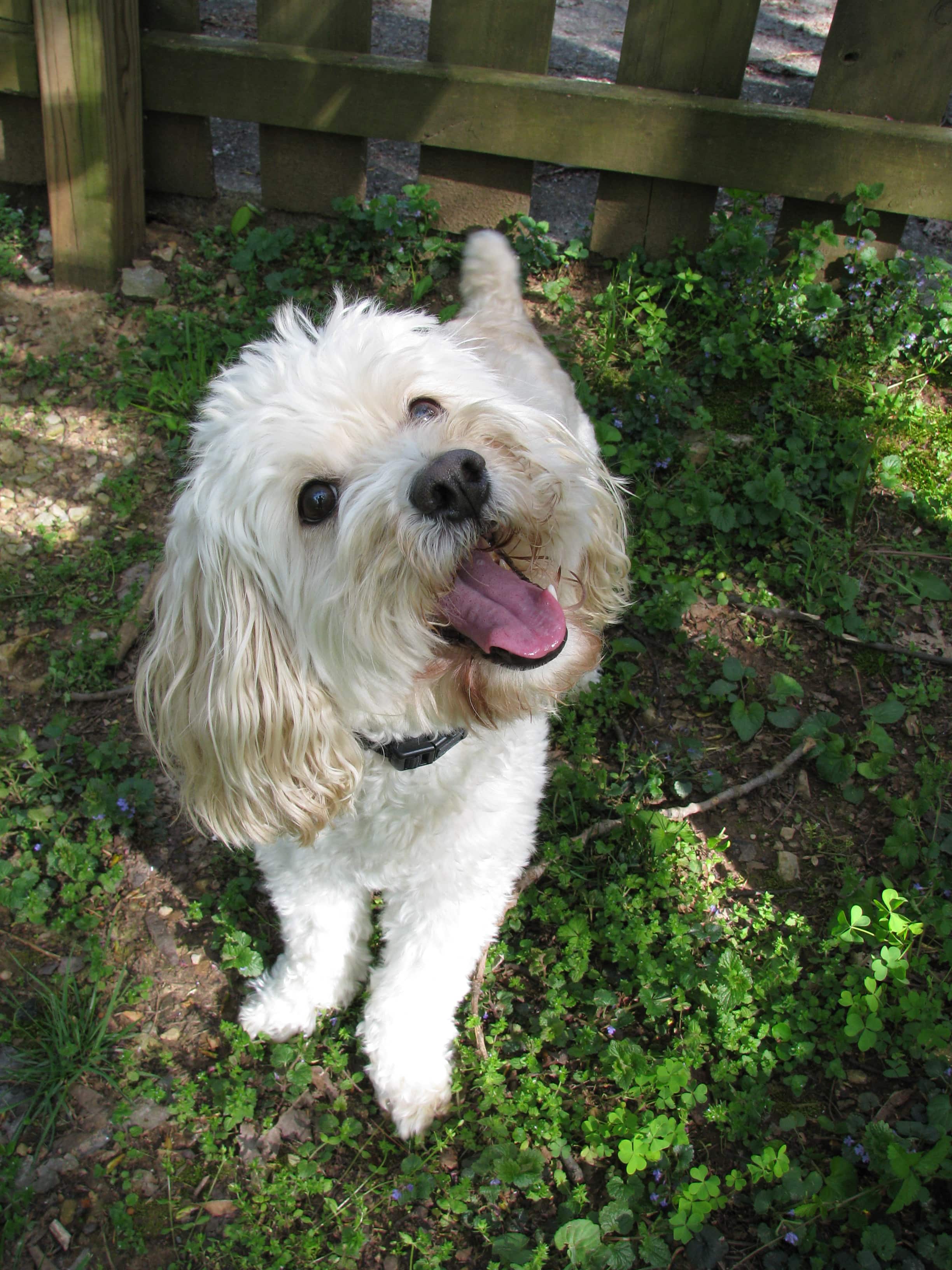 Travel dog bed uses
Travel dog beds are useful in a variety of travel situations and will accommodate an array of lifestyles. You don't need to spend weeks away from home to benefit from the perks of a dog bed you can take with you. Anywhere your dog goes, their bed can go too!
Camping
Travel beds for your dog are most commonly used for outdoor activities like camping, hiking, and backpacking because they're sturdier and more durable than the average dog bed. These on-the-go beds can withstand the unpredictable elements of the outdoors. They're also designed like a traditional sleeping bag and can be rolled or folded into small spaces, which makes traveling with them more convenient than a traditional canine bed.
Because they are a great alternative to having your dog sleep on the ground while camping or hiking, these simple and convenient beds can be used inside a tent, next to a campfire, or even packed into a backpack for use while you're hiking through the mountains. Your pup will stay warm, comfortable, and clean, making your trip outdoors more enjoyable for everyone.
In the car
Travel dog beds are also commonly used in vehicles, like motorhomes and SUVs, during long trips on the road.
They can be easily stored:
in a cabinet
under a seat
in the back seat
in other small spaces
Due to their versatility, portable dog beds can be conveniently set up in a number of ways to maximize comfort and accessibility. These beds keep your pet secure and comfortable on the road while also giving your canine their own space: alleviating the anxiety of travel.
Used for training
Aside from outdoor and vehicle use, travel dog beds can also be used for training purposes. The bed can be packed and set up outdoors in a grassy area or indoors in a training facility to provide your pet with a place to lie down, sit, or learn other commands. After each training session, the bed can be easily washed and stored until your next session.
What to look for in a travel dog bed
When you are looking for the perfect travel dog bed, it's good to consider your personal preferences and lifestyle. Ask yourself these questions:
Where will you be taking your dog?
What will the bed be used for?
For instance, are you going on a cross country trip or just taking a quick trip to the beach? Knowing what you will use the bed for will help you make the best, most informed decision when purchasing a travel dog bed.
In addition to your preferences, in this article, I will also help you narrow down your options by listing the major things to look for when selecting a bed.
Generally, you want to look at portability, materials, ease of cleaning, size, and weather resistance when choosing the perfect travel dog bed for you and your best friend.
Portability
If you're looking to purchase a travel dog bed, portability is a huge concern. The most portable options available typically feature a traditional sleeping bag shape and either fold or roll into a small cylinder to be stored in tight spaces.
Portability tip: look for beds that offer straps, bags, and pouches to maximize portability. Some options even feature extra storage pouches, so you store other dog travel essentials.
Materials
The materials used in a dog bed equate to comfort for your pooch, so pick them wisely. When reviewing materials, you will want to consider the surface the bed will be used on. If your dog's bed is placed on a cold, hard surface, you'll want to look for beds that offer more synthetic insulation. If you are using the bed indoors or in an office setting, you may want to opt for a bed that offers a fleece top for maximum coziness.
While some beds offer more space, they may compromise portability. Again, you will want to consider how and where the bed will be used. However, to get the best of both worlds, look for product descriptions that offer lightweight insulation or a separate pad for added comfort. It's important to note that you will not want to compromise on the quality of materials. I recommend materials like polyester, mesh or ripstop nylon that will promote durability on the exterior of the bed and prevent tearing from long-term use.
Ease of cleaning
If we're being honest, most things that your dog touches will eventually get dirty, especially when you're on an adventure.
Remember that time you put your dog in the back seat of your car without a seat cover? And spent hours cleaning? Let's not repeat that mistake when choosing a dog bed for on the go.
Whether it's from dog hair, slobber, mud, dirt, or even daily use, eventually you'll need to (or really want to) wash your dog's travel bed.
If you can't clean the pup bed easily, this can be a deal-breaker.
Look for beds that boast machine-washable designs. There is nothing better than letting your washing machine do all of the hard work!
Size
Consider both the size of your dog and the size of the space you intend to use when choosing the perfect travel dog bed.
If you have a very large dog but a mid-sized tent, you will want to purchase a bed accordingly. Purchasing one that's too large for the intended use or too small for your dog to rest comfortably will defeat the purpose altogether. Also, you will want to consider the size of the sleeping bed when it is rolled up or folded. If you're looking to maximize space and portability, you'll want to check the specifications of the listed product and compare it to your available space. Most products offer dimensions for their beds laid flat and packed so that you can make an informed decision.
Weather resistance
Whether you're heading to the beach or a backyard swimming pool, more than likely you'll encounter a situation where your new travel bed for your canine will get wet (or muddy). The last thing you want when traveling with your pup is for their bed to smell like a wet dog for the duration of your trip.
When researching travel beds, look for water-resistant coating or sealant to keep fluids from being soaked into the bed. As noted above, a variety of beds offer materials like durable polyester or ripstop fabric that prevents fluids from getting trapped in the interior synthetic materials.
Top 3 recommendations for travel dog beds
Now that we've explored what a travel dog bed is and what you should look for in a bed, let's get down to my specific recommendations.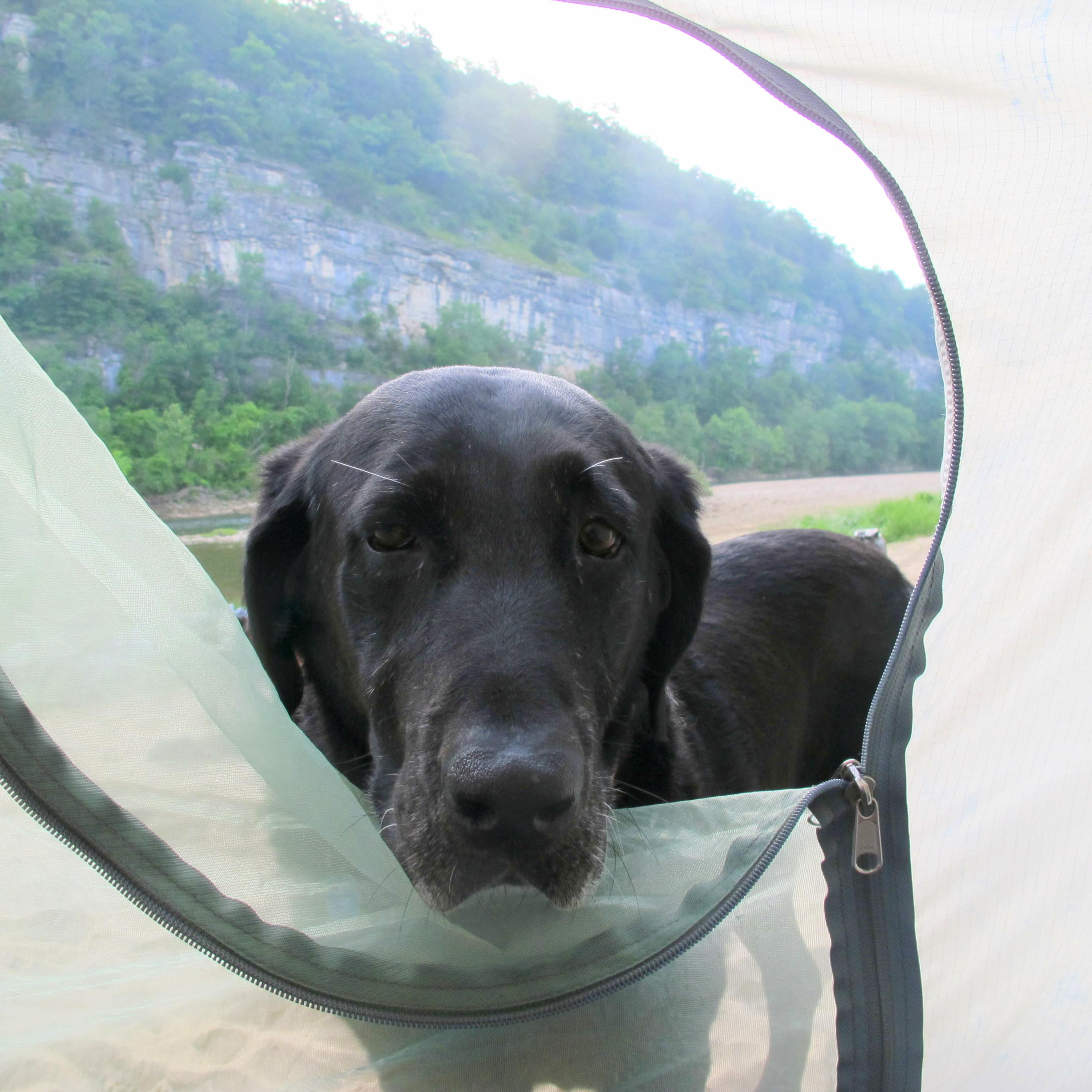 Now that we've explored what a travel dog bed is and what you should look for in a bed, let's get down to my specific recommendations.
Kurgo Loft Wander Dog Bed for Travel
My first and favorite recommendation is the Kurgo Loft Wander Dog Bed. Kurgo is a recognizable name in the adventure and outdoor dog world because they offer an assortment of quality travel gear for dogs. It comes as no surprise that their travel bed is considered one of the best in the business.
The Kurgo Loft Wander Bed is built for the outdoors and aims to meet the needs of the most adventurous pups. It offers a rugged, waterproof cover that protects from the elements, while still boasting a quilted, microtomic ripstop fabric for optimal comfort. The Kurgo travel bed can be rolled up like a sleeping bag and stowed away in a matter of seconds, making it a front-runner in portability and ease of use. It's also machine washable and comes in two different sizes, so you can get the bed that matches your bold lifestyle.
The Kurgo Loft Wander Bed sits modestly between the more expensive, Ruffwear-Highlands sleeping bag and the less expensive Canine Hardware Pet Travel Bed.
Here are what customers who bought the Kurgo Loft Wander Dog Bed have to say:
Pros
Takes up little space and does not compromise comfort
Rolls up tightly and is easily stored
Perfect for camping and picnics
Compact, light, and sturdy
Easy to clean
Cons
Not the best fit for dogs that chew
More expensive than competitors
The handle can cause some discomfort when the bed is laid flat
You can read more reviews and purchase the Kurgo Wander Bed on Amazon.
Watch as Scott takes a close look at the Wander Bed:
Ruffwear-Highlands Sleeping Bag
Coming in at a close second, Ruffwear-Highlands has been coming up with creative solutions to adventure gear problems for dogs as early as 1958. In fact, in 1992, founder Patrick Kruse created one of the first prototypes for a collapsible water bowl for dogs after observing a friend struggling to give her dog water in Los Padres National Forest.
Ruffwear-Highland's passion for helping four-legged friends is evident in the craftsmanship of their products. The travel sleeping bag is carefully crafted with sustainable materials that are not only good for your pup, but for the environment as well.
This bed, with other options, is built like a human sleeping bag. It has a zippered opening that allows you to open it and zip around your dog, helping to retain your dog's body heat while in the great outdoors.
Similar to the Kurgo Loft Wander Bed, the Ruffwear-Highlands bed offers lightweight synthetic insulation which means your dog will be comfortable on harder surfaces. Unlike other beds on this list, a separate pad can be purchased for additional insulation and warmth.
Though it is also machine washable, the Ruffwear bed is made of materials that come clean with a simple 'shake.' Unlike the Kurgo Loft Wander Bed, however, the Highlands Sleeping Bag is only offered in one size, so you'll want to check available space before buying.
Although the sleeping bag boasts the biggest price tag, rest assured that your purchase goes well beyond the pockets of a big box business. Ruffwear-Highlands partners with organizations that truly seek to improve the lives of dogs, whether it's wildlife conservation, supporting working dogs, or raising awareness for adoption. By purchasing a Ruffwear-Highlands Sleeping Bag, you will be supporting a business that seeks to positively impact the well-being of dogs all over the world.
Here are what customers who bought the Ruffwear-Highlands Sleeping Bag have to say:
Pros
Durable fabric that keeps dogs warm
Purchase supports a humanitarian organization
The sleeve that the pad slides into keeps it from sliding around
Water-resistant and easy to clean
Very warm and good for outdoor use
Cons
Doesn't come in multiple sizes (one-size-fits-all)
Would benefit from additional padding
Heavier and bulkier than competitors
To see pictures you can check out the Ruffwear-Highlands Sleeping Bag on Amazon.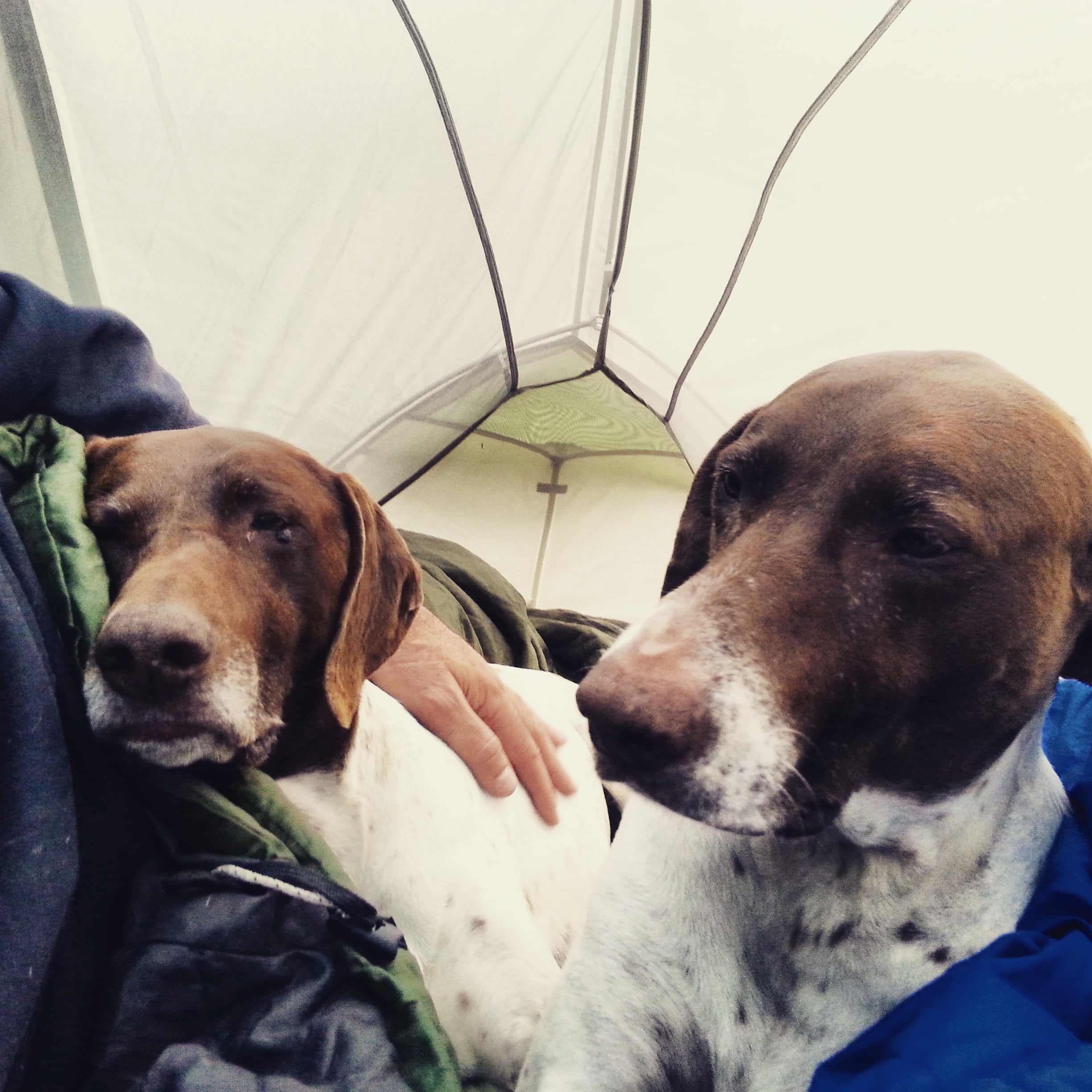 Canine Hardware Travel Bed
The Canine Hardware Travel Bed offers a lot of the perks of the beds listed above without a heavy price tag. Created by a household name in the dog industry, Chuck-it, the bed is both durable and portable.
Similar to the Ruffwear-Highlands and Kurgo Loft, the Canine Hardware Pet Travel Bed is machine washable, breathable, and rolls up like a sleeping bag. However, unlike the former two beds, the Canine Hardware bed offers a polyester microfiber top to maximize comfort (which means your pup will be sleeping on a soft, suede pillow top).
Similar to the Ruffwear-Highlands Sleeping Bag, the Canine Hardware Bed only comes in a one-size-fits-all model. This bed is less rugged than the former two, but as a result, it is much lighter and more versatile. Though the Ruffwear-Highlands and Kurgo Loft Wander Dog Beds offer durable fabric, the Canine Hardware Pet Bed more readily meets the needs of the everyday traveler.
So, if you're looking for a bed for trips to a park or office, this would be a great option.
Here are what customers who bought the Canine Hardware Travel Bed have to say:
Pros
Low price without sacrificing quality
Extremely versatile (can be used at the vet, as a training bed, at the park, etc.)
Keeps its shape after use
Very lightweight
Cons
Not the best option for backpacking or longer, more intense trips
Some dogs do not like the "crackling" sound it makes
Not suited for dogs that chew
You can learn more and purchase the Canine Hardware Travel Bed on Amazon.
How to adjust your dog to their new bed
You did it! You spent hours tirelessly scouring the internet for the best possible product for your pooch – now what? One of the most important things to consider when changing your dog's sleeping arrangements is how your pup will adjust to the change. Dogs are creatures of habit and appreciate the structure, so they may not embrace a new bed right away. I've compiled a list of ideas that will help you introduce your dog to their new bed.
Start in a familiar environment: first things first, introduce your dog to their new bed in a space that they already feel safe in. Unpack it and leave it in the living room while you watch a movie, put it in a crate or sleeping space or the backyard. It's important that your dog associates their new dog bed to the comforts of home.
Use positive reinforcement: once your dog has settled into the idea of having a new place to sleep, it's important to praise them for using it. Offer your pup a treat or toy to make the experience exciting and fun!
Dress it with something from home: similar to positive reinforcement, dogs are more relaxed when they are surrounded by objects that are familiar to them. Does your dog have a favorite blanket or toy? If so, leave familiar items on or near the bed to lessen anxiety.
Take your time: be patient with your pup as they adapt to the unfamiliar textures of a new bed. If you purchased the bed with a specific trip in mind, spend a few weeks before your trip using the techniques listed above. By the time your vacation rolls around, your four-legged friend won't think twice about bringing their new bed along!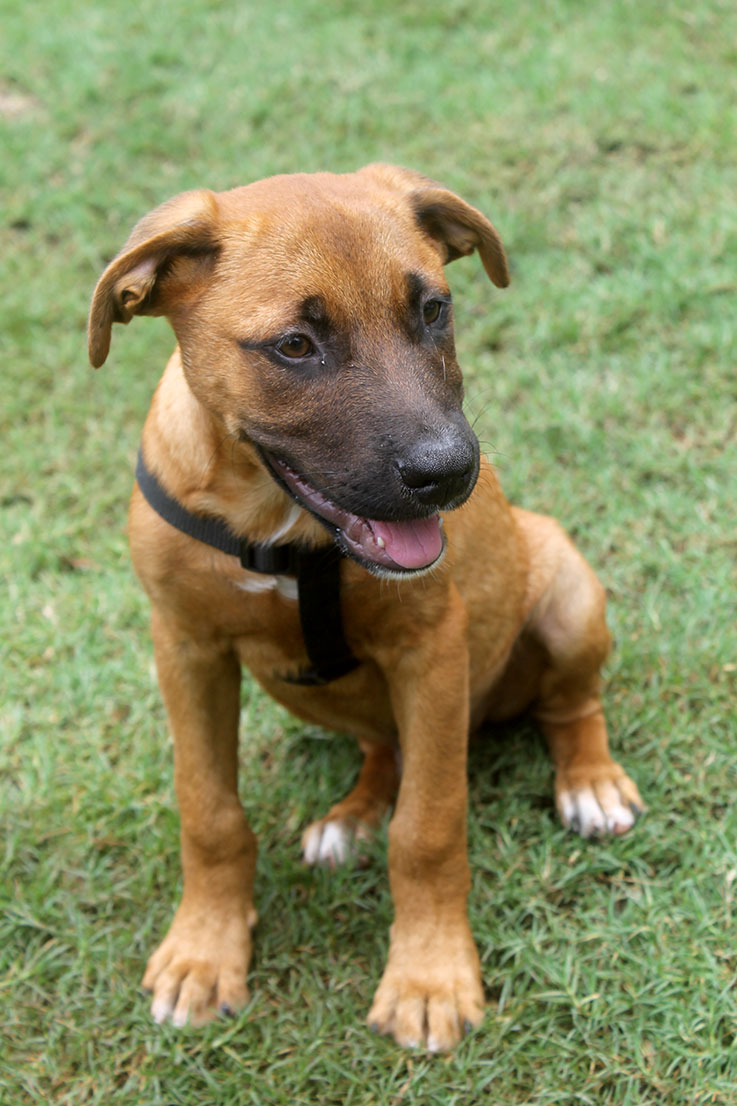 Final travel dog bed tips
After you've decided on the perfect travel dog bed, helped your dog adjust to the bed, and have taken it on a grand adventure, there are a few additional steps you'll want to take to get the most return on your investment.
Read and follow the cleaning instructions specific to the bed you choose. All three beds above are machine washable, which simplifies this process. However, each bed is made of unique materials and has unique maintenance needs. The Ruffwear-Highlands Sleeping Bag, for example, specifically mentions that the bed must be washed on a gentle, cold cycle. Following cleaning and maintenance instructions will make the bed last longer and maintain its durability.
Make sure the bed is thoroughly dried before storing it away. Travel dog beds are often made of heavy-duty, durable material. In most cases, you will want to air dry the bed in direct sunlight, to remove excess moisture from the bed before storage. More than likely, you will not use the travel dog bed on a day-to-day basis, so after it is thoroughly cleaned, it can be stored away with other travel essentials.
So, now that you have a dog bed to travel with, you're ready to take your pup out to enjoy beautiful days at the beach and warm nights sleeping under the stars. If you want to be super prepared, check out our article: Travel With Your Dog: Things to Know Before You Go
In my opinion, a travel dog bed offers all of the same benefits and perks as the products we often buy for ourselves. I know that I wouldn't want a member of my family sleeping on the cold, hard ground and I don't want my best furry pal to either!
Finding a warm, durable, simple, and safe alternative for your pup's outdoor sleeping situation is a win-win: you get the experience of traveling with your favorite pup and your dog gets the comforts of home, no matter where you go.
Enjoy your trip and safe travels!
Now read this: