Holiday gift guide for dog owners and lovers 2018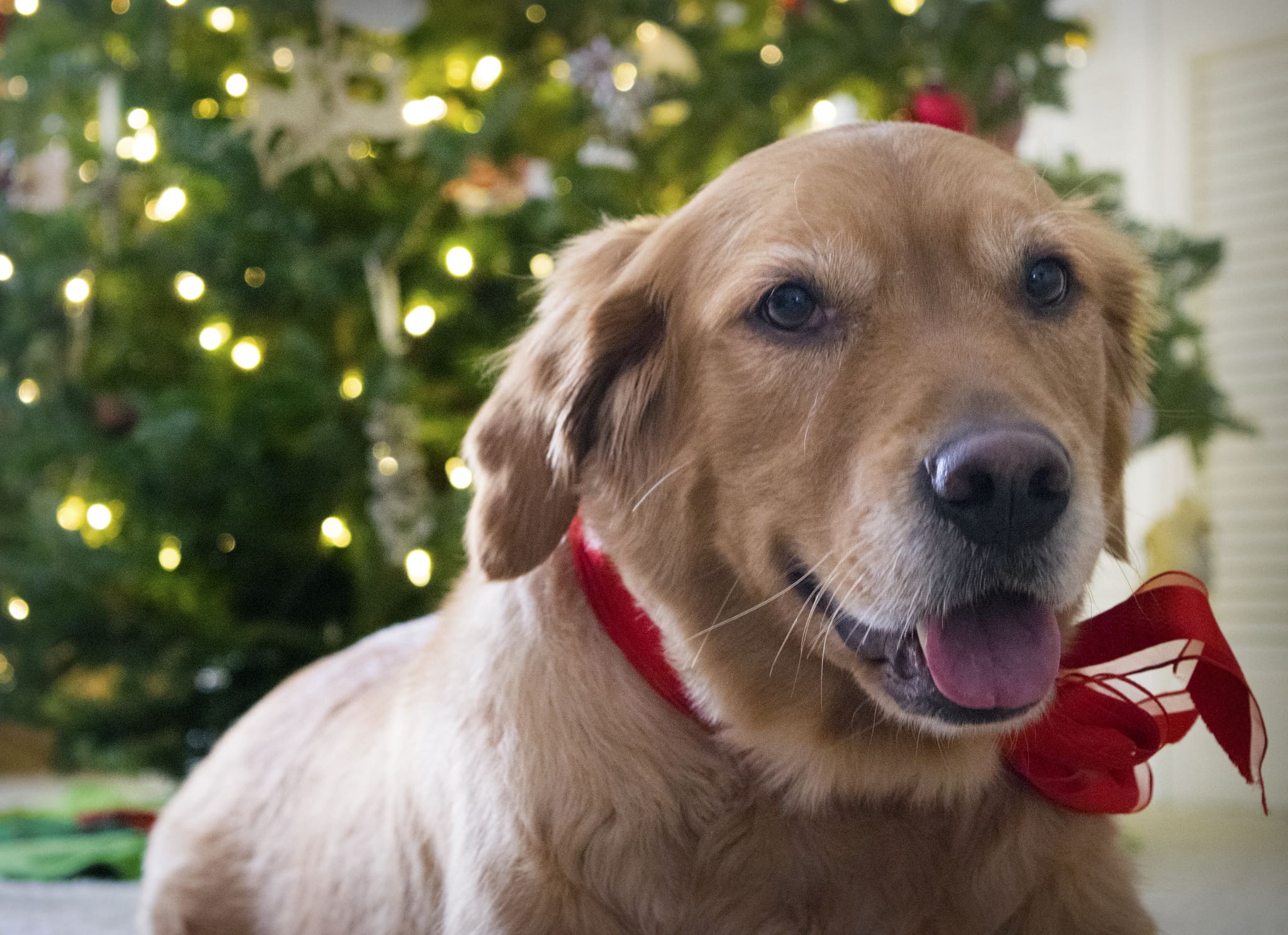 Welcome to our 2018 holiday gift guide for dogs owners! As the holiday season approaches, so does holiday shopping.
Whether its some sort of Amazon Echo product, or a remote control drone, everyone in your family has their wish list. Everyone, including your furry four legged family member.
At Natural Dog Owner we love the holiday season, but love it even more when our dog's get to be involved in the fun! From memory games to dog carrier slings, we outline the 10 best gifts for dog lovers and owners.
1. CleverPet
The CleverPet kicks off our guide, and knocks your socks off when you realize what this "toy" can teach your dog! Personally speaking, the CleverPet, out of any other product has far and away made the biggest impact on my mini goldendoodle Carl's life.
Here's Carl with his CleverPet.
The CleverPet is a hybrid memory game and pet feeder that teaches your dog to solve progressively complex puzzles in exchange for treats. It comes equipped with a dedicated app to schedule play time, and track your dogs results and statistics. This is a perfect option for dogs who deal with separation anxiety, and also a great outlet for your dog to burn off all of that extra mental energy!
They start at $249 for a refurbished one. You can read more and buy the CleverPet here.
2. Trixie Memory Games
If the CleverPet doesn't fit your needs, Trixie Pet Products makes an amazing line of memory games that is legitimately fun for the whole family. You start by hiding treats or regular dog food into the different areas of the flip board, and then sit back and relax as your dog does their best Sherlock Holmes impression as they hunt for those treats!
Memory games are great for dogs of all ages and sizes, and are personal favorite way to keep my dog's energy levels under control in the winter months. The best part is it's affordable fun, and makes a great gift that won't break the bank. You can see more pictures and purchase the Trixie Flip Board on Amazon.
3. Dog Portrait from CanvasDiscount.com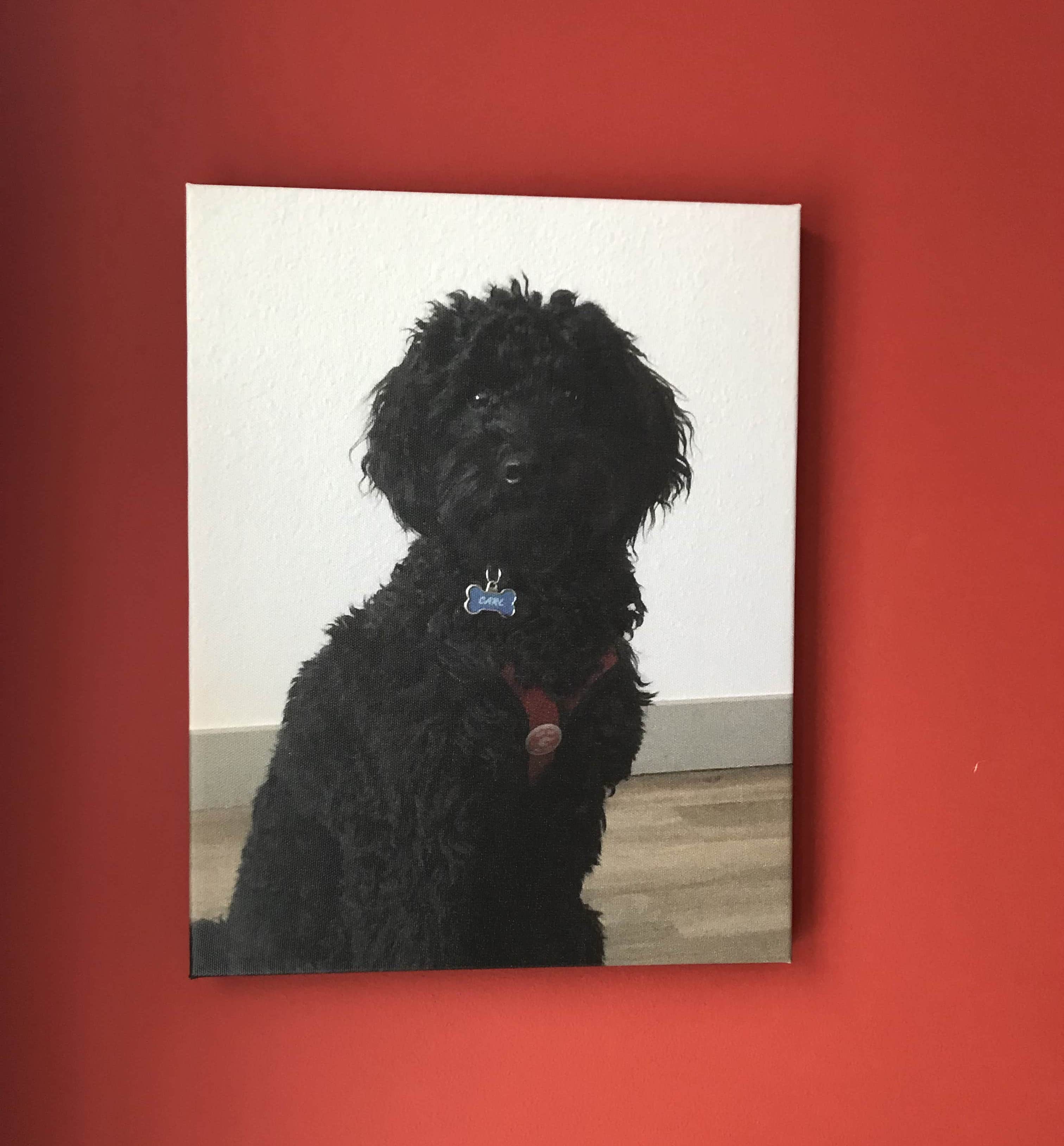 CanvasDiscount.com is a perfect way to get your family members to hang portraits of your beautiful canine all over their homes. Just kidding, but not really to be honest!
Ordering your canvas is easy, all you need to do is take your favorite photo of your furry loved one and upload it to the site, and they'll handle the rest. They have a wide variety of sizes available, and they can even put your dog all over a pillow or blanket. Enjoy!
4. Alfie Pet Carrier Sling
Pet carrier slings are growing in popularity, and that's good for a couple reasons.
They're great for carrying your small dog while you travel, or run errands.
Now it's becoming more socially acceptable to carry your dog around wherever you go, and who doesn't like that!
Out of all of the pet carrier slings on the market, Alfie makes the best and highest quality slings for your little loved ones. These slings are for dogs under 15 pounds, and some dogs who are 15 pounds will probably have a tight squeeze. They also come in a wide range of colors to match everyone's style. See photos and buy the Alfie pet carrier on Amazon.
Fear not dog owners who have dog's over 15 pounds, we have an option for you next!
5. K9 Sports Sack
I fall into that category of having a dog who is over 15 pounds. Carl weighs around 30 pounds, but yet I still want to carry him around. I did the research, and the K9 Sport Sack was the solution. Now, I'm able to carry Carl around wherever I need.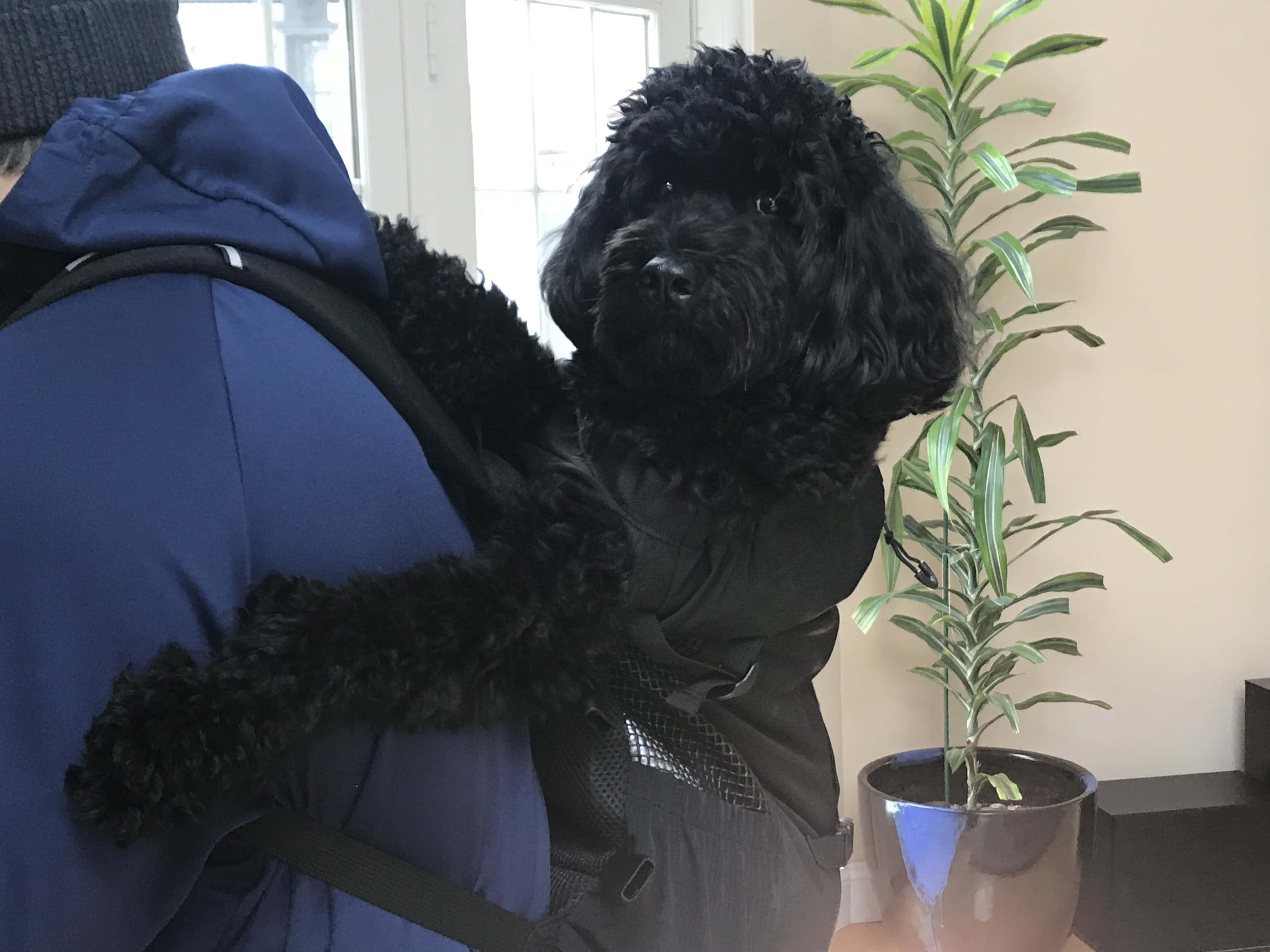 This sort of dog carrier is a little bit different than the norm, but keeps you active with your dog in a way that other carriers just can't compete with. As opposed to carrying your dog over your shoulder like you would with the Alfie Pet Sling, the K9 Sport Sack secures your canine to your back like a backpack. Your dog is safe and secured and you can clip them into an attachment inside of the bag.
From travel to hiking and more, the K9 Sports Sack is perfect for active dog owners! It comes in three different sizes so make sure you select the correct one. It costs about the same as a normal mid-level backpack. You can read up on all the features and buy it on Amazon.
6. Furbo Dog Camera
The Furbo Dog Camera is a great way to interact with your dog when you aren't at home. It's a perfect fit for dogs who deal with separation anxiety, and also is just plain old fun. You can even use Amazon Alexa to send your dog treats!
With all the fun stuff out of the way, it's time to get a little serious. The Furbo is great for playtime, but it's also great for supervising from a far. You can check in on your pooch via their app at anytime, and it also has the capability to send notifications to you if your dog is barking. Read more reviews and get the Furbo dog cam on Amazon.
Bonus! If you're looking for a great camera that doesn't have a treat dispenser and won't break the bank, I suggest Wyze Cam.
7. PetFusion Bed
This bed is amazing! It's durable, its comfortable, and its easy to clean. It really doesn't get much better than this. When I bought this for Carl he loved it immediately, and now he can't be bothered with his old bed. Memory foam beds are great for all sorts of dogs, but they're especially helpful with older dogs. The standard stuffing filled beds that you find at large chain pet stores don't provide enough support for the joints of older dogs.
Check out unboxing video and our full review on the bed here.
8. WunderBall
The Wunder Ball might be the absolute best ball ever designed for dogs. Its virtually indestructible, it floats, it bounces and it's so much fun. Wunder Ball is made in North America by hand, and it is constructed of natural rubber. It's already super affordable and makes a great gift, but we talked to the owners and they gave us deal for the holiday season.
To order go here. Then, use our coupon code NDO15 for 15% off your order!
9. SiRee Dog Water Bottle
The SiRee dog water bottle is a great way to keep your dog hydrated on long walks. It's durable, leakproof and most importantly safe for dogs. Instead of trying to pour water into your dog's mouth or make a cup out of your hands from them to drink out of, they get their own mobile water fountain. It makes a great stocking stuffer for the dog lover in your life.
Check out photos and get the SiRee water bottle on Amazon.
10. PetSafe Smart Feeder
The PetSafe Smart Feeder is another great way to make sure your dog is in good hands when you can't be there for them. Don't let the picture fool you this is great for dogs too. With this smart feeder you can schedule feedings to keep your dog on track, or to just give them a small treat when you're running late. It has a dedicated app and it's highly recommend according to real user reviews. Read those reviews and purchase the PetSafe Smart Feeder on Amazon.
That's all we have for you for this 2018 dog lovers holiday season gift guide. We hope you have a great holiday season, and remember, it's always more fun with dogs involved! Note: We receive a small cut when you purchase through our links above. It helps us continue to bring our readers quality reviews and content. Thank you and happy holidays!
Now read this: