Top 5 Car booster seats for dogs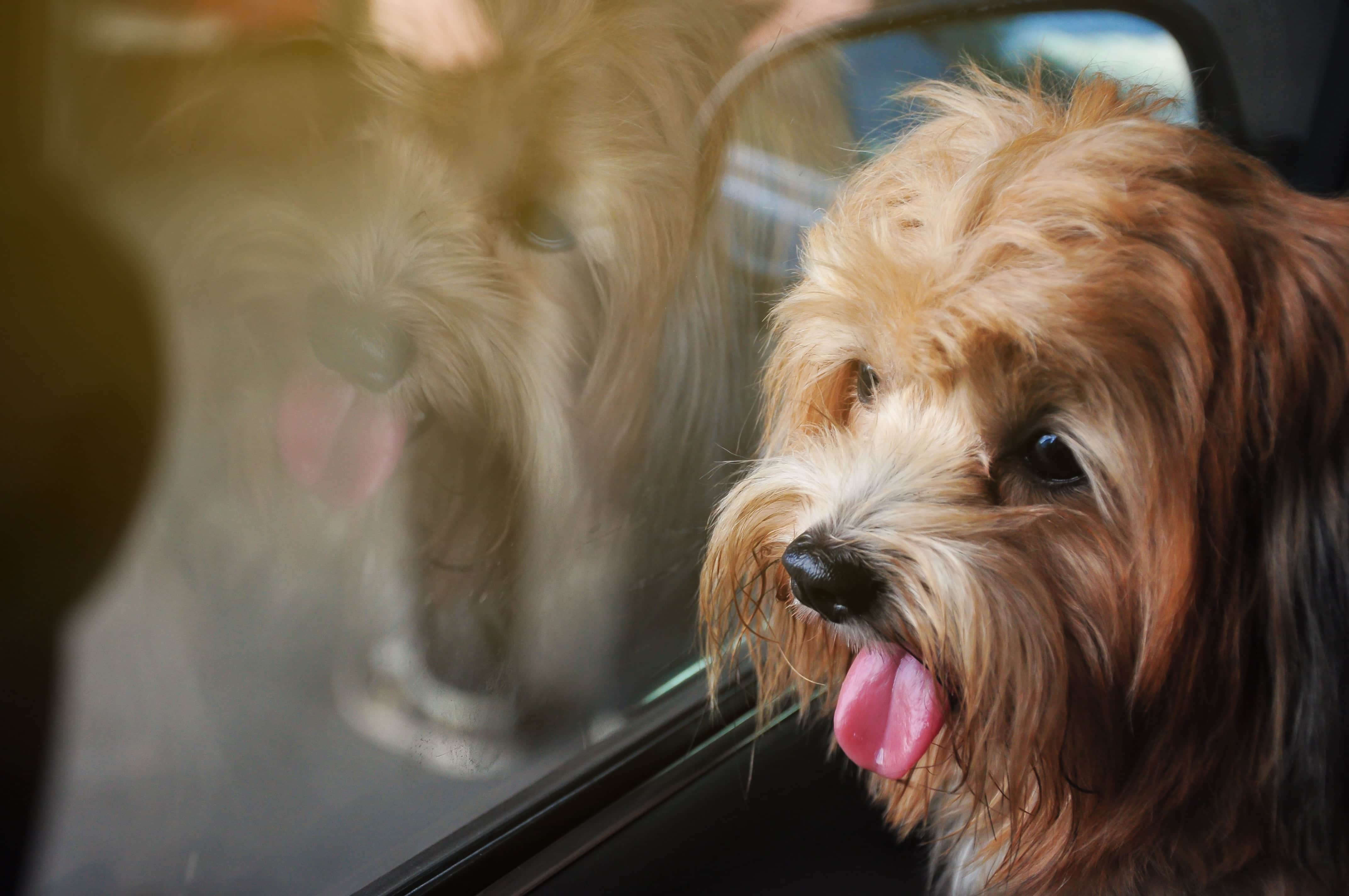 When it comes to car safety, we aren't the only ones who should be buckled up! Our pups deserve a safe ride as well, and there are now options to provide just that.  Car booster seats for dogs can help to ensure their safety, while keeping them nice and cozy. 
We know how tough it can be to keep your eye on the road, while making sure your furry friend is still riding safely alongside you. In this article we will discuss the importance of a dog car seat, the safety behind the trend, and our top picks for your road trip needs!
If you are short on time and would like to get right to our top rated booster seat, the Petsfit Booster Seat at Amazon for small, medium, and large sized dogs is our top choice for safety and comfort!  
How do they work?
Dog car seats are created to mimic your pet's favorite bed, but provide them with the security needed for road travel. These seats offer a stable base for your pup to rest on, while having a secure harness that allows you to strap them in place. 
Benefits of a dog car seat
Booster seats for dogs work in multiple ways to ensure everyone's safety while driving. Having a safe and secure dog not only benefits our beloved companions, but us as well! Car seats for dogs work by:
Ensuring their safety: Dog booster seats are designed to hold your pet in place in your vehicle, keeping them in a stable position for any possible mishaps on the road. This helps to keep them secure during traffic accidents, sharp turns, and sudden stops. 
Limiting distractions: There's nothing more distracting than trying to tune out the chaos going on in your back seat. Our dogs can be hyper, and without a car booster seat, there is nothing keeping them from roaming freely in your back seat. Knowing that your dog is tethered in to a safe seat will help to ease your mind, and keep your eyes on the road. 
Limit your dog's anxiety: Just like us, some dogs experience anxiety. Being free in a moving vehicle can be scary, and they may feel their fears heighten with every twist and turn. Having a physical sense of security in a strapped in seat can be reassuring. 
Giving them a view: Dogs will often pace back and forth in their seat, trying to get the perfect view of what's passing them by in the window. Booster seats for dogs can help to prop them up safely, and offer them a view of the road.
A pet car seat is a safer way to bring your furry friend on your car rides. Statistics show that if a car crashes at just 25 miles per hour, an unrestrained dog can be thrown forward at a force equal to 40 times its weight. Meaning a dog that weighs 50 pounds can achieve an impact force of 2000 pounds. This would likely cause great injury to the dog, if not death. (1)
If we have the ability to prevent harm to our beloved companions with the installation of a pet car seat, why not take it? These dog booster seats can help to ensure a longer and healthier life with our furry friends!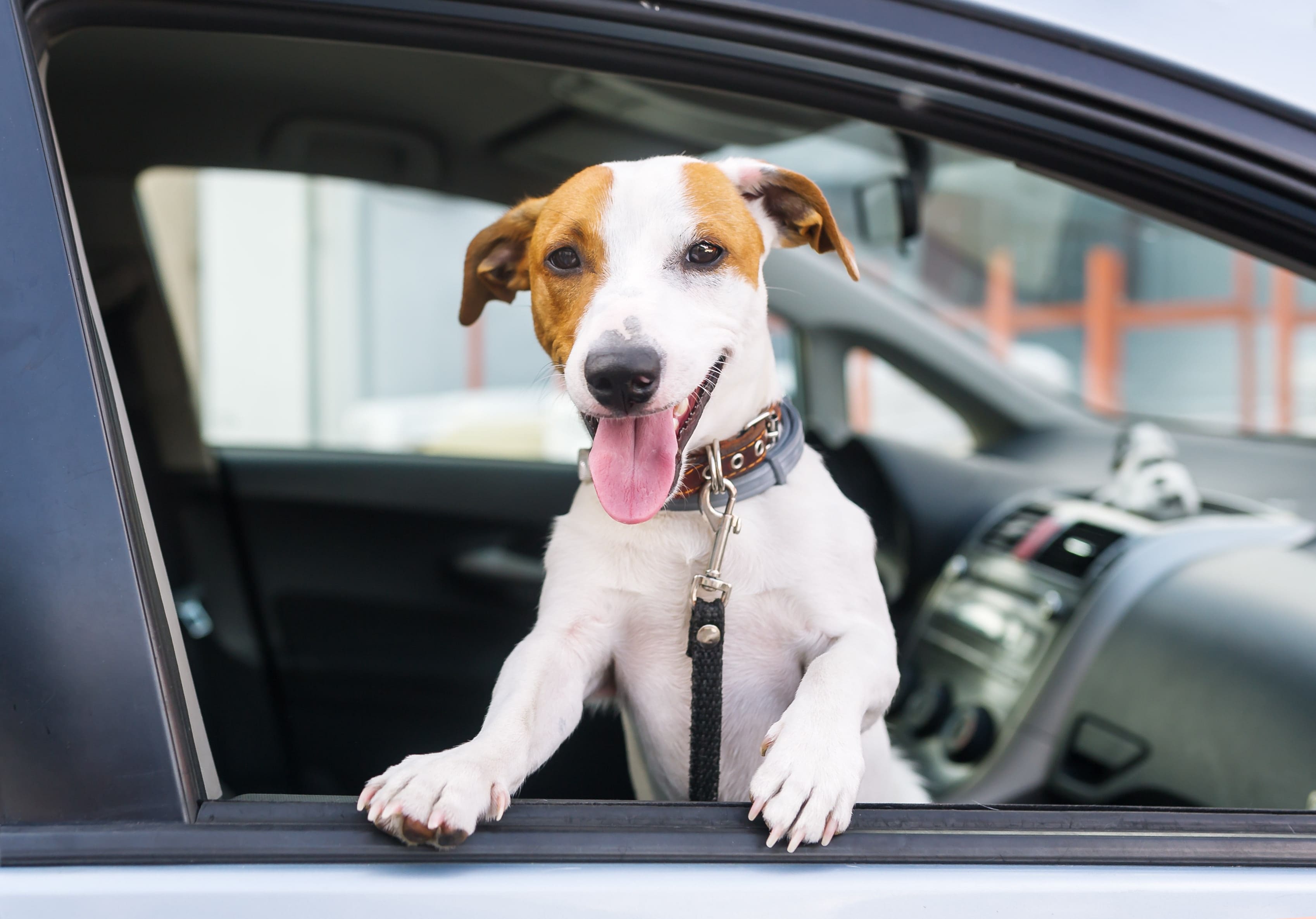 What size is right for your dog?
There are a few things to keep in mind when you are choosing the perfect booster seat for your dog. Safety is the number one concern, but we want our furry friends to be comfortable as well. Here are a few tips to help you choose the perfect seat for your pup.
While you may think that pet safety means being locked in tight to their seat, this is not the case for a pet car seat. The perfect booster seat for your dog will allow them enough room to switch positions, lay down, and be comfortable enough to sneak in a quick nap. Too much tight restraint can result in anxiety.
When you are choosing a booster seat for your pup, make sure you have an accurate weight for your dog. Most doggy seats are categorized based on weight, and you want to make sure the seat that you choose can support your furry friend.
If you have a smaller dog under the weight of 30 pounds, a bucket type of dog car seat is the ideal choice. This type of seat will offer a safe and contained spot for your pet, while giving them the opportunity to see out of the window. Bucket style seats are often tethered to the back of a head rest, ruling out this option for larger dogs. The average head rest would not support this seat if your pup weighs more than the recommended weight range. 
If you have a larger dog that is between 30-50 pounds, they don't typically need a booster type of seat. For this weight range, we recommend a seat that does not add height, since they will be more secure closer to the seat. 
For dogs over 60 pounds, a booster seat can become impractical to use. A pup this large will not fit safely in a booster seat, and will find better protection in using a safety harness. 
What to look for in a dog car seat?
With something as important as a dog car seat, you need to find a seat that you can trust. Each seat will have it's own strengths in terms of material, support, and construction. 
Material: There are a few materials that you will often see during your search for a doggy car seat. Some of these include: 

Water resistant: This is best for dogs that enjoy water activities, or outdoor fun that can cause them to get dirty. This material makes for easy clean up, and fast drying if it does happen to get wet.
Microsuede: Microsuede is a great option for comfort, and allows easy dog hair removal for the shedders of the dog world.
Foam form: While this can be more challenging to clean, this is the ideal form for dogs who require optimum comfort and padding for painful joints.

Padding and comfort: The padding of a dog booster seat can be responsible for their  enjoyment of each car ride they take.If you have an older dog, or a dog with painful joints, we recommend a pet seat that emphasizes comfort with thicker padding. This includes foam form, memory foam, or any type of plush material.
How it's tethered: Some dog booster seats will require your car to have a certain set up for proper installation. Some seats will strap to your headrest, to your seat belt, or to the base of your seat. It's important to know what is required for installation, so you make sure to pick a seat that fits in your vehicle.
P.S. If you are looking for the perfect bed for your dogs optimal comfort, take a look at the dog bed that we recommend above any others!
Top 5 Dog booster seats
We've compiled a list of the top rated booster seats for dogs, and what they have to offer in terms of safety. Take a look below, and figure out which seat is best for your pup!
1. Petsfit Booster Seat
The Petsfit Booster Seat offers a seat for small, medium, and large sized dogs. This seat offers comfort, durability, and convenience. It offers a cozy bed, a thick and water resistant fabric, and pockets for extra storage when needed. With its 3 different size options, there is an option for dogs up to 45 pounds. This seat straps to your vehicle with your seat belt, and has an extra support strap that you hook to on your head rest. Has a removable bed insert, so you can use it as an indoor bed as well.
Pros:
Owners enjoyed the reversible bed, making it warm and plush for cold days, and an opposite breathable fabric for warmer days.
Customers love the removable bed, and use it in their homes often.
Warranty is promised for 1 year, so Petsfit will send you a replacement seat if any damage happens during that first year.
Cons: 
Owners do mention that it can be a bit challenging to take apart when it is time to be washed.
See more reviews and pictures of the Petsfit Booster Seat at Amazon.
2. HDP Deluxe Lookout Booster Seat
The HDP Car Deluxe Lookout Booster Seatis a great option for animals weighing up to 20 pounds. This booster seat is the perfect solution for your pets desire to look safely out of the window. Attaches in seconds to the passenger seat of your vehicle, making for easy installation. Allows for height adjustment for different sized pets, so your pet can always enjoy the view! It also has a safety strap that attaches to your pet's harness or collar., making sure to keep your pet safely in place.
Pros: 
Owners comment on how light weight this booster seat is, making it ideal for storage
The collapsible form makes it easy to put under your seat when it is not being used.
Warranty is offered for 6 months for any damages.
Folds to 2.5" for compact storage.
Cons:
Some owners mention that the straps for this seat can easily slip out of place in some cars. It's important to double check if your car is suitable before taking off on your drive when you purchase this seat. 
Is not machine washable, and needs to be cleaned by hand.
Read more reviews and purchase the HDP Deluxe Booster Seat at Amazon.
3. Snoozer Lookout II
The Snoozer Lookout II is a comfortable car seat for your pup to rest, with the convenience of a storage tray for all of your pet accessories! It's made with a comfortable foam form for ultimate comfort. Available for dogs up to 35 pounds, in sizes small, medium, and large, so everyone can enjoy this seat. 
Pros:
Owners discuss just how comfortable this material is for their pup! They feel like it offers an incredible amount of support for their beloved companions.
The storage tray makes it great for putting away your pet's leash and treats when you are on the go.
Available in a variety of different colors and fabrics. (Black, Grey, Khaki, Denim)
Comes with a storage tray for your pet's accessories.
Offers a 1 year warranty for replacement, and a 30 day return policy.
Cons:
Some owners mention that since the connection does not connect to the seat itself, but only to the seat belt, it seems unstable to some.
Read more on the Snoozer Lookout II at Amazon.
Snoozer also offers a Luxury Car Seat ,which gives pet owners the option to embroider their seat to say their pets name, comes with a pillow for added comfort, and more options for design. Luxury lookout comes with a list of different design options, aiming to match any car interior.  It's zipper removable microsuede cover makes for easy removal and cleaning.
4. K&H Bucket Booster
The K&H Bucket Booster Pet Seat elevates your pet for a better view, while keeping them safely restrained in a comfortable car seat. This eat fits in the front or back seat, and straps into your seat belt for easy installation. Recommended for dogs up to 30lbs, and even has the ability to fit two small dogs if needed.
Pros: 
Owners say that this K&H pet product is so comfortable, that they also use it as a dog bed at home. Their dogs love this bed!
The ability to have two small dogs fit comfortably is great for multiple pet homes.
Includes 2 adjustable security leashes, meaning you can fit 2 small dogs in this seat.
Removable, machine washable cover.
Warranty is offered for 1 year for minor damages.
Cons: 
Some owners do mention that they wish their pets had less freedom to move than what this car seat gives them. 
See more pictures of the K&H Bucket Booster at Amazon.
5. BLOBLO Dog Car Seat
The BLOBLO Dog Car Seat offers safe and reliable restraint for your vehicle rides, made with a fabric that is comfy and durable! The easy to clean fabric is waterproof and easy to remove for proper sanitation. Features wear resistant and bite resistant fabric, so it holds up to the chewers of the dog world. With its size variety, it is great for small and large dogs.
Pros: 
Owners love just how easy this car seat is to remove and clean! 
Water and dirt resistant cover makes it easy to clean, and remove pet hair!
Easy removal of pet hair.
Offers a water resistant technology.
Has an adjustable buckle for installation, making it easy to wrap around any seat.
Includes a safety seat belt that attaches to your pets harness or collar.
Can be installed in the front or back seat.
Cons:
It was difficult to find a bad review for this seat, as so many seemed to really love this booster seat! The only negative reviews mentioned that the fabric was not as durable as they would have hoped.
Purchase the BLOBLO dog car seat at Amazon.
How do you install a booster seat for dogs?
Each booster seat will come with their own set of instructions for installation. Typically, all you need is a head rest, or a seat belt buckle! 
Headrest attachment: These car seats will wrap around your car's headrest, resulting in a secure seat your pup to rest! This option is usually best for smaller dog seats that sit up higher in the seat. 
Seat belt attachment: Some car seats will hook in to your vehicles seat belt and seat belt buckles. These are usually the seats made for larger dogs, as they require a secure connection to the car seat itself.
Leash and harness connections: Some seats will allow you to connect a dog harness or leash to the pet safety seat for added security. 
Here is an example of a typical installation of a pet safety seat with the Snoozer Lookout Seat!
How do you clean your dog's booster seat?
As you can imagine, a dog booster seat can get dirty with time. Our canine companions bring with them fur, mud, and tons of slobber! The ease in which you can wash your pet's seat is important. 
Most dog car seats have machine washable materials and inserts. When it's time to clean the seat, you can toss the seat cover in the wash, and rest assured that your pooch has a clean and comfy seat!
The best dog car seats have the option for easy removal, and parts that can come apart with little effort. A seat that is easy to take apart when needed allows for proper sanitation. You can clean each individual part with your sanitizer of choice. 
Conclusion
We love our dogs, and we want to keep them safe in every situation. Having a booster seat for our pups gives us one more way to take control of their safety, and keep them around to enrich our lives! Make sure to look into all of your options for your furry family member, and find them a booster seat that you will both love!
My name is Amber LaRock. I am a Licensed Vet Tech that took my career online to spread knowledge on animal welfare, as far and often as I can! I grew up with a deep passion for helping animals, and knew that it was my life's purpose. After gaining my degree in veterinary technology along with my license, I began work in an emergency animal hospital. With the experience I gained from my time in the hospital, I have been able to travel the world, offering my services to as many animal rescues as I can find. If I am not at my laptop, or back home visiting family, you can find me somewhere in the world, cuddling every furry friend that I can find! Read more about me on my blog.
Sources:
Now read this: