The best folding dog steps for your car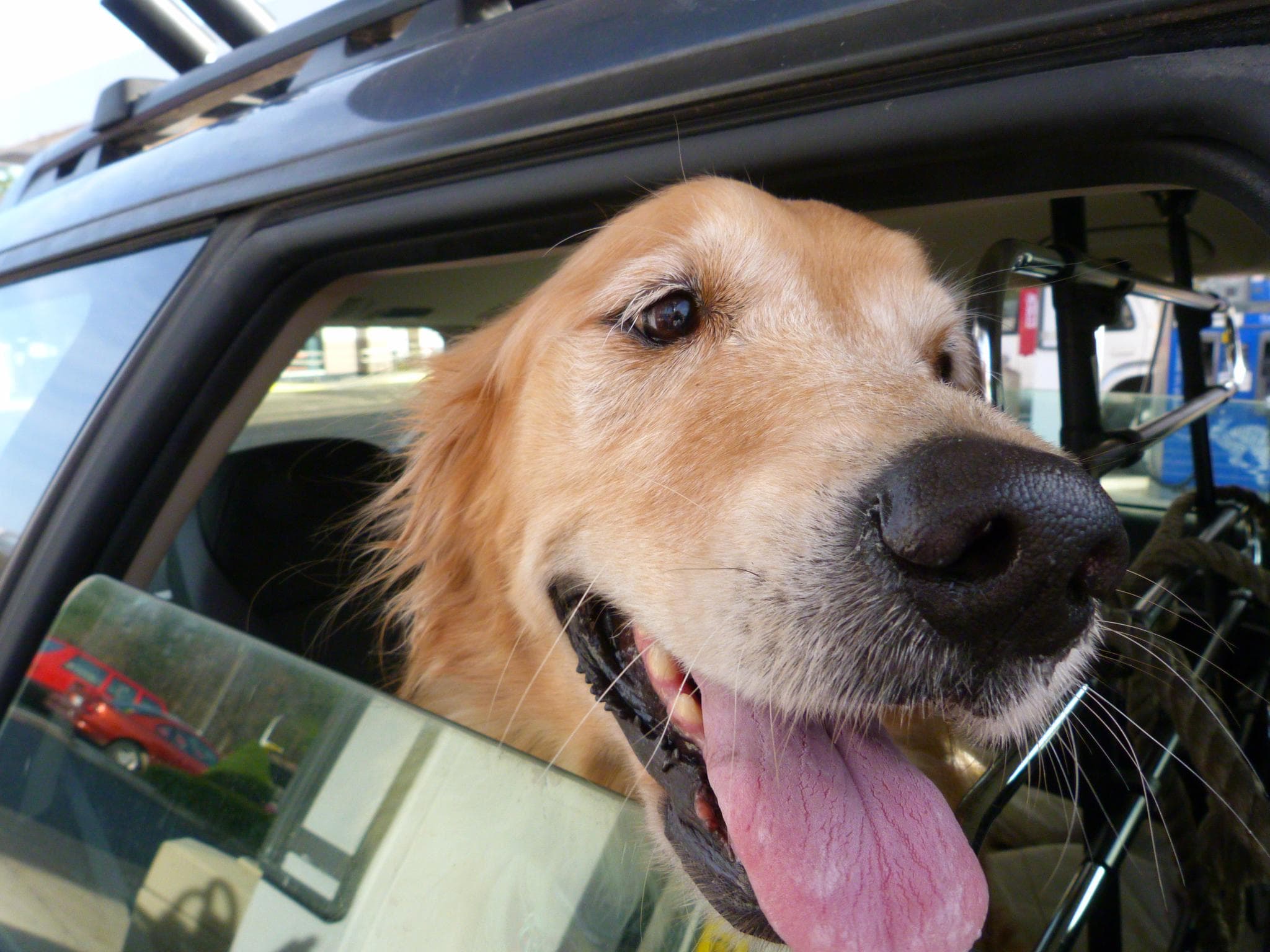 If you're like me, you probably feed your dog the best food, give them the most comfortable place to crash and want to keep them safe and happy, well, forever.
Unfortunately, pets aren't immortal.
As our canine companions age, we start to see changes. Like any old-timer, they begin to move a bit slower and may even have trouble jumping up into the car like they once did.
This realization can be heartbreaking.
But why deny your best buddy the pleasure of the wind blowing in his face just because he can't make that jump?
In this post, we will cover the best folding dog steps for your car. We'll explore the reasons why you'll want to incorporate folding steps into your dog's life, their advantages and their drawbacks.
Plus, we'll review the top 3 folding dog steps for your car to help your aging canine.
If you're in a rush the best lightweight and affordable option for dogs up to 120 lbs is the PetMaker folding steps. The best all around option for dogs of all sizes is the Pet Gear Free Standing Pet Ramp.
Why Do You Need Folding Dog Steps?
There are many reasons why pet parents invest in a set of folding stairs; however, we've narrowed it down to the three most common health issues senior dogs face. Let's explore these further.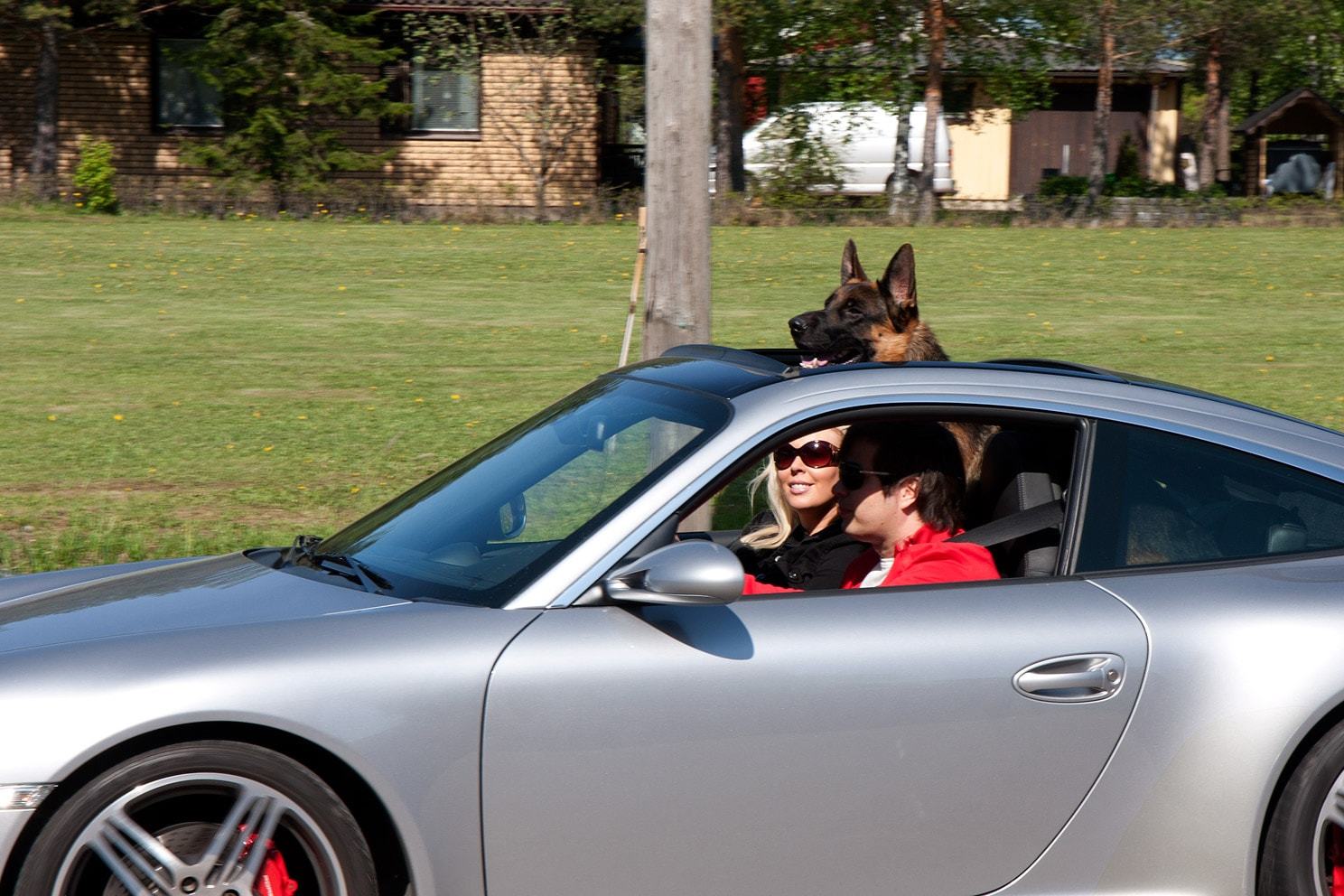 Arthritis in Dogs
Approximately 462 million dogs reside in the United States alone! Research shows that 60% of these canines will begin to develop the symptoms of arthritis starting at around the age of six.
Classified as having stiffness, inflammation, and pain in the joints, arthritis commonly affects the hips, elbows, knees and lower back.
Even climbing steps for them becomes difficult, and a support harness to help boost your canine up might become necessary.
Weight Issues
We love our dogs, but when we love them too much with all those extra treats, it can lead to weight issues.
Obesity in dogs can hurt your dog's joints, making it more difficult for your furry companion to continue with the normal daily activities.
Hip or Elbow Dysplasia
Both hip and elbow dysplasia is a disease where the ball and socket joints become malformed. When this malformation occurs, it causes the bones to grind together, causing severe pain and (if left untreated) lameness.
How Folding Steps Help
Folding stairs are designed to give your dog a more natural way to climb into your car.
They come in a variety of materials and step levels. As the name suggests, they're manufactured to fold conveniently to allow for effortless storage or to bring along in your vehicle.
Keeps Your Dog Mobile
Of course, the distinct advantage to this product is it allows your dog to continue to do the things they love, with minimum pressure and pain on those stiff joints.
Prevents Further Injury
The second advantage is most manufacturers design these units to handle all dog sizes, even the largest ones.
This benefit is great if you have a big brute you need to boost into your car. You won't have to wreck your back, and you get them into the vehicle safely.
Affordable Fix
The third advantage is, depending on the manufacturer, the price point is reasonably economical. Folding steps come in a range of prices, but the ones we've selected are affordable while still being reliable.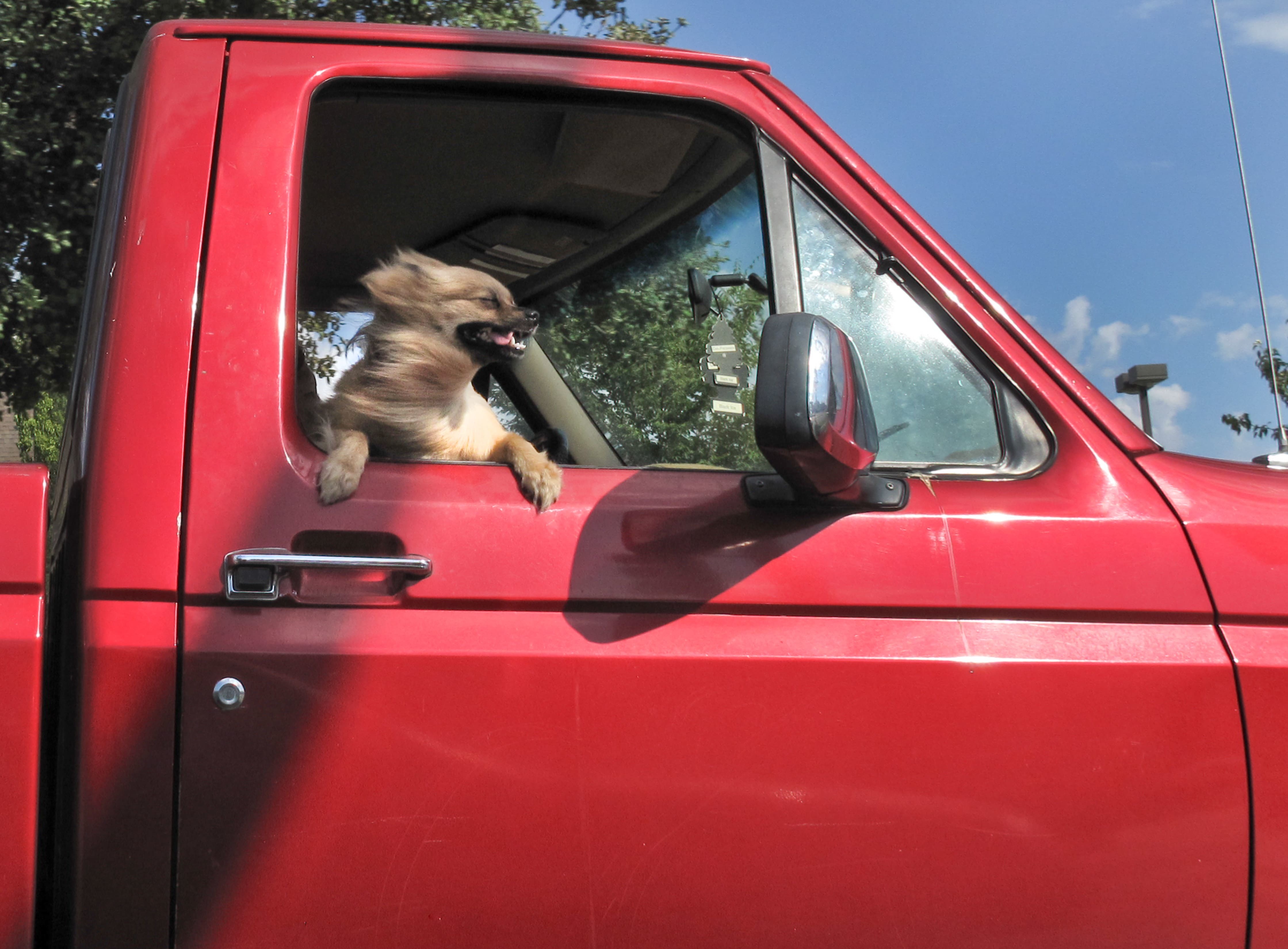 On the road again! Image by: Robert
Drawbacks of Folding Dog Steps
It doesn't matter how great the product is; there are always going to be some issues to address.
For portable stairs, some pet parents may find them inconvenient to lug around. The size of the steps may also be challenging to manage with a small car.
Questions to Ask Yourself Before Buying
If you're now considering mobile steps for your canine companion, here are some questions to keep in mind:
Does it provide stability for my dog both in ascending and descending?
Is it convenient to set up and store away?
How well made is the unit?
Does it provide anti-slip surfaces?
Now that we know why we need folding dogs steps let's review the top three picks of the best mobile steps for your car and answer these questions.
The Top 3 Folding Dog Steps for Your Car
These three options each stand out to us based on price, quality and convenience. The particulars of each choice will depend on your circumstance and needs.
Comparison Table
| Name | Weight Capacity | Max Vehicle Height | Price | Amazon Link |
| --- | --- | --- | --- | --- |
| PetMaker Folding Dog Steps | 120 lbs | 19" | $ | Purchase Here |
| Pet Gear Free Standing Pet Ramp | 350 lbs | 23" | $$$ | Purchase Here |
| Pet Loader XL Folding Dog Steps | 250 lbs | 30" (4 Step Model) | $$$ | Purchase Here |
1. PetMaker Folding Dog Steps
These steps are made to last with durable and washable plastic. This model comes with added safety features including safety rails, anti-slip felt on each level for better traction and a snap-lock to keep the stairs from collapsing while in use.
The PetMaker brand designs dog stairs to be easy to store, whether that be in a closet or the trunk of your car. Plus, they can support big dogs with a weight capacity of 120 pounds.
This unit measure in set up at: 22.5" (Length) x 15" (Width) x 19.5" (Height) and when collapsed: 29" (Length) x 15" (Width) x 5" (Height).
Pros
Durable and sturdy
Ease-of-storage
Guardrails for added security
Non-slip surface
Foam pads protect floors from damage
Locking mechanism to prevent the unit from collapsing
Reasonably priced
Cons
Doesn't ship to Canada
Not suitable for dogs over 120 lbs
May not be suitable for taller vehicles
Only available in tan
For some, this will be the perfect choice since it's small, light and easy to store in small vehicles. For others, these steps won't be high enough to bridge the gap to a tall SUV or Truck fully.
Be sure to measure your car before you order!
Also, while this model says it's rated for 120lbs the other two models we've reviewed below might be better suited and more stable for larger dogs.
Purchase the PetMaker Folding Dog Steps on Amazon.
2. Pet Gear Free Standing Pet Ramp
This unit is not quite a ramp and not quite a set of stairs, but it will get the job done. Pet Gear's Free Standing Pet Ramp is an excellent alternative for pet parents whose dogs may be uncomfortable or unable to use the flat ramp-style unit.
It folds out featuring two large platforms, for those bigger breeds, providing more natural maneuverability both in and out of the vehicle. The soft carpet includes tread so your senior dog can climb with confidence.
Plus, the free-standing design means it's convenient to move and ready-to-go on a moment's notice.
Pros
Holds up to 350 pounds
Removable carpet treads allow for cleaning
Raised edges for added safety
Rubberized bottom grippers for a non-slip placement
Easy to fold and store
Measures in at 60" Length x 19" Width x 23" Height
Cons
May not be suitable for smaller dogs
May be considered pricey
Purchase the Pet Gear Free Standing Pet Ramp on Amazon.
3. Pet Loader Folding Dog Steps
The Pet Loader unit makes it safe for your dog to climb in and out of your vehicle. Designed for cars, SUV's, trucks, trailers, and campers, they make these lightweight stairs from ABS plastic, so you know they're durable.
They come with a metal adjustable lock to ensure safety. It's also important to note that they rest on the back flooring of the trunk.
The steps are convenient to use and fold down for storage in your home or the back of your vehicle. Once folded they have a rubber handle for easy transportation.
The 5 step model is made especially for back-loading cars with a height of 29" to 40". However, the 3 and 4 step model can accommodate the lower size range to include lower to the ground vehicles and side loading vans.
Plus, this means you can use these steps in a wide range of circumstances such as access up to a bed or couch.
Pros
Available in 3, 4 and 5 step models
Has a low angle and wide steps to help eliminate fear in resistant dogs
Unit only weighs 39 pounds
Non-slip surface for traction
Solid design, great for larger dogs
Cons
Might be viewed as pricey
Some might consider this as cumbersome to handle
Have to rest unit inside trunk
Purchase the Pet Loader Dog Steps on Amazon.
Give Your Senior Dog the Best!
When your beloved fur baby can't make those high jumps anymore, whether it be due to arthritis, weight issues or dysplasia, it's time to be proactive.
Give your senior dog the best with not only the proper nutrition and health care, but by providing your companion with a set of folding dog steps for your car. They'll be happy you did.
Till next time!
-Nick
Feature image by: Rusty Clark
Now read this: