The 3 best center-console car seats for your dog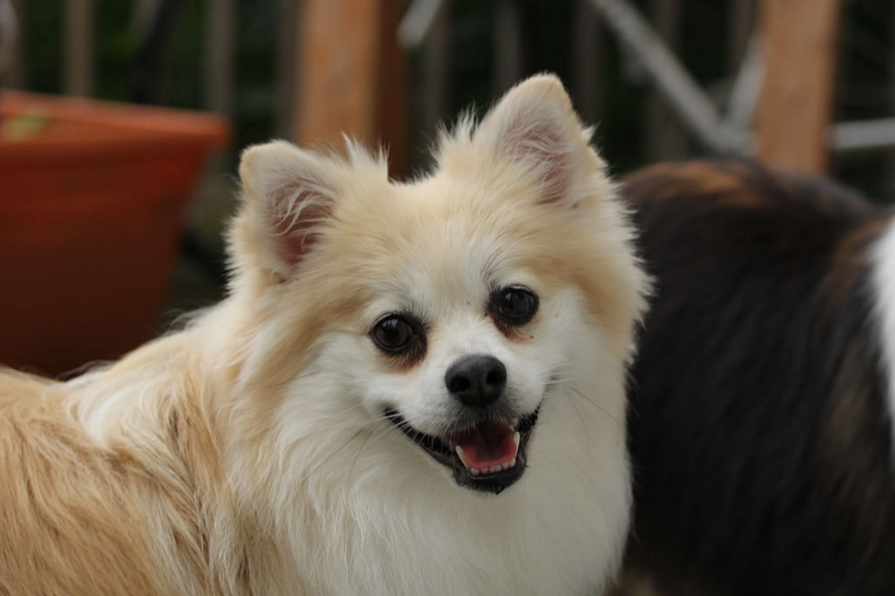 If you're like many Americans, you take your dog for car rides at least occasionally – and, like many people, you may not realize how important it is to keep your pup restrained while out and about, both for their safety and your own.
Making sure your pet is restrained is an important part of preventing distracted driving, but you also want to make sure you've taken steps to protect your pup in case of an accident.
For some dogs, the answer is a console seat. Read on to find out your best bets for choosing a console seat you and your dog will both love.
What is a console seat and how does it work?
You're probably familiar with some methods of restraining your dog during drives, including everything from back-seat barriers to complicated and questionable harnesses and seat belt configurations that take forever to figure out how to install.
When I first got my puppy in 2014, I had a problem on my hands that I wasn't expecting (since I hadn't had a dog while I'd had my driver's license): My dog absolutely loathed car rides.
I tried everything I could think of to calm him down, including gradually introducing him to longer car rides, introducing rewards, trying to distract him, and even, in times of desperation, just holding him on my lap as I drove.
That's where the console seat came in. A console dog car seat is basically a dog seat that connects to both the center console of your car and (optionally) your dog's harness. Some console seats have a raised back for added security for your pup and they usually come with a grip on the bottom to keep the seat from sliding off the console during the drive. This type of console seat is called a high back console seat.
Generally, you'll attach the seat with adjustable straps that fit between the lower portion of your console and the lid. Your dog can sit or rest in the seat safely thanks to a security strap you can attach to your dog's leash. The security strap/seat belt is optional, of course, but it will help keep your dog in place whether they're naturally antsy, something scares them or you have to slam on your brakes.
Who are console seats meant for?
While traditional dog car seats can be found for any size of pet, console seats are meant for smallish dogs, and the smaller your dog, the more choices you'll have when it comes to brand, color, design, and type. Our largest recommendation is 16 inches wide and recommended for dogs up to 20 pounds. Many console seats are somewhat smaller, though, and the smallest we've recommended here is 9 inches wide and for dogs up to 7 pounds.
Watch out for sizing issues
Console seats are designed for small pets. While some console seats may be bigger than others, it's important to keep in mind that a majority of the safety features built into our suggested console seats are based on accommodating small dogs.
Something important to remember is that most cars have different center console dimensions. The interior dimensions are usually different from car to car, so it's important to measure your car before you order a console seat so you don't end up having to make a return. A common complaint among reviewers of the seats is that they ordered a size that ended up being too big for their car.
Make sure to measure your dog, too. Getting a seat size that's small enough to fit in your car may mean your dog won't be comfortable. Think about whether your dog will be able to curl up in the seat or at least sit or lie comfortably. You may be able to get away with a little bit of pressure coming from the seats on either side, but going too much wider than the space you have will just lead to an uncomfortable experience for your dog.
Here's a quick video that shows more about how your dog sits in the seat and how it attaches to your vehicle.
Why you should use a console seat
There are multiple reasons you should consider using a console seat if you have a small dog, the most important of which is safety. As much as we don't like to think about harm befalling our furry friends, dogs are in real danger every time we take them on a car ride. During an accident, an unsecured dog can become a projectile and suffer severe or even fatal injuries. Although laws in many places don't require dogs to be strapped in, we think it's good practice to use the safety strap on console seats to make sure your dog is as safe as possible.
Using a console seat with the safety strap is safer for other reasons, too. Distracted driving can be deadly.
Safety isn't the only thing console seats are good for, though. While they're a great option for any dog small enough to fit in them comfortably, where they really shine is with dogs that struggle with car rides.
The best console seats for your dog
A console seat can make car rides both exciting and safe for your dog, as long as the seat is properly fitted and of good quality. Snoozer really dominates the field when it comes to console seats and has a variety of seats in different colors and materials for many budgets.
All Snoozer seats come with a non-skid grip on the bottom of the seat to prevent giving your dog a scare when you hit the brakes at a sudden red light. Their covers are removable whether you get the cheapest option or the most expensive, so you can just toss it in the washing machine if it gets dirty.
Snoozer seats attach to your console via adjustable straps that fit under the lid and include a safety strap to attach to your dog's harness. They include a 1-year limited warranty.
Now that you know why we recommend investing in a center-console seat and why Snoozer is the way to go, here are our picks for the three best seats for your dog.
Snoozer Luxury High-Back Console Seat
This Snoozer high-back console dog car seat is basically the Cadillac of center-console seats. The seat's comfortable foam form is surrounded by a removable microsuede cover /sherpa cover, making cleaning a breeze if something gets on the seat. This console seat is technically machine washable, but take to make sure your washing machine is delicate enough for this item. It also comes with a security strap and has a non-skid bottom and high back for added support and protection.
Choose between a black seat with herringbone-colored trim, buckskin-colored with "java" trim, camel with olive trim, or pink.
The seat comes in two sizes – large (20 L x 12 W x 7 H inches) and extra-large (18 L x 16 W x 12 H inches) – so make sure you pick the best fit for your own car. This seat is an investment, but with excellent reviews, you can be confident you're getting good value for your purchase.
Pros:
More support for your pup
Washable
Removable & machine washable cover
Easy installation
Appearance
Handmade in the U.S.A.
Cons:
You can read more reviews and buy the Snoozer Luxury High-Back seat at Amazon.
Snoozer Console Pet Car Seat
Snoozer's most affordable option is still a great bet for a console seat. Like the Luxury High-Back Console Seat, the Console Dog Car Seat has a removable cover with a sherpa-lined interior covering its foam core. With this seat, though, you can choose between quilted, poly-cotton, or vinyl fabric exterior.
The small (15″L X 9″W X 7″H) is recommended for dogs up to seven pounds, but you should still measure your dog before you buy the seat to make sure they'll have enough room. Every dog is different!
Choose from baby pink, black (quilted or vinyl), plaid, gray (quilted or vinyl), hot pink, or khaki for your exterior. The seat has straps to secure it to your center console and a strap to keep your dog secured inside. Be aware that some reviewers have warned that if you don't get the straps tight enough, the lowered edge of the small version of this console seat allows the seat to slide backward.
Pros:
Affordable
Varied color and fabric choices
Easy to clean
Easy installation
Handmade in the U.S.A.
Cons:
Can start to slip backward off console because of lowered edge
You can purchase the Snoozer Console car seat at Amazon.
Snoozer Luxury Booster Console Seat
Snoozer's mid-range option is perfect for ensuring the safety of pups who love to look out windows while you're driving. The foam core has a removable microfiber cover for easy washing, just like the other Snoozer seats.
The reversible pad insert means your dog can rest comfortably no matter their temperature preferences, with sherpa on one side and breathable fabric on the other.
The sizing for this seat is the same as for the more basic Console Pet Car Seat, with the small coming in at 15″L X 9″W X 7″H. Choose between anthracite with black cording, black with herringbone cording, buckskin with java-colored cording, camel with olive cording, and dark chocolate with buckskin cording.
Pros:
Washable
Acts as a booster car seat
Easy installation
Appearance
Handmade in the U.S.A.
Cons:
Higher price point than more basic options
You can check out the Snoozer Luxury Booster seat at Amazon.
Enjoy your car ride with your smallest friend
Just like any pet product, a console seat is an investment, and some dogs won't be very happy about using one, to begin with. Once you've gotten your dog used to their new seat, though, you'll wonder how either of you lived without one. The increased level of safety makes for a more comfortable car ride and, as an added bonus, you get to enjoy your ride with your little buddy able to sit right next to you.
Now read this: