The 3 best licking mats for your dog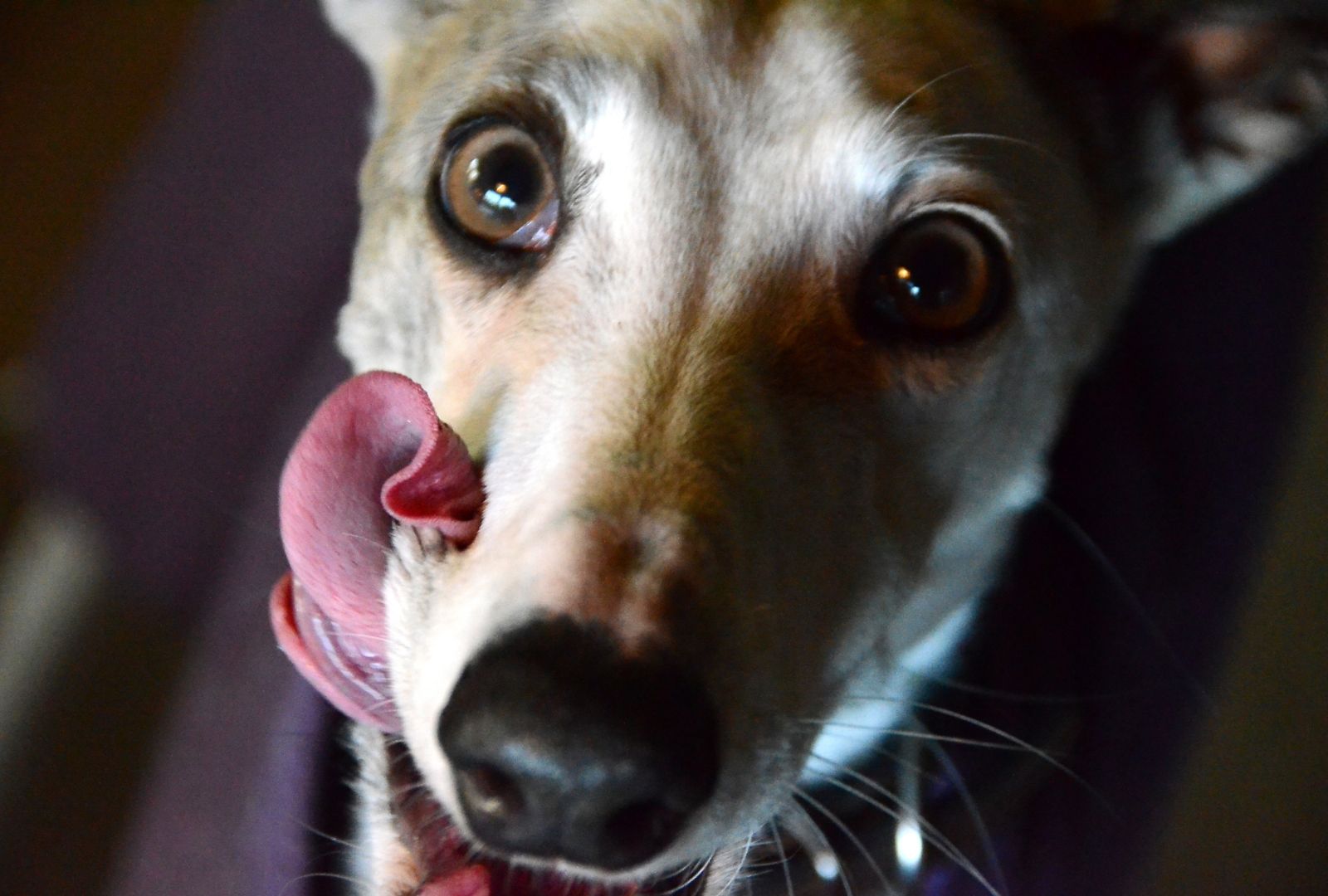 Snack time can become quite boring for our furry friends over time. While they love their daily meals and their treats throughout the day, it seems as though this special time passes in an instant when you have a voracious eater, or any type of eater for that matter. 
Whether your dogs eats their meals too quickly, experiences anxious moments that require a distraction, or you just want to give them an enriching treat, a licking mat may be the perfect solution for your canine companion. 
If you are pinched for time, we recommend the Hyper Pet LickiMat Buddy .  The unique grooves offer endless entertainment, and its durable rubber material keep it place!
Read on for more information about the benefits of lick mats for your dog, and which products we trust to bring your pup endless snacking entertainment. 
What are licking mats?
Licking mats are a creative way to add enrichment to your dog's eating habits. These mats have dozens of shapes and grooves built into the lick mat that extend your dog's snack time, and offer the feeling of having to hunt and problem solve for their food. 
By putting their pet food or treats into the grooves on the mat, they will have to work to consume every last bit. This helps to cure their boredom, slow down their consumption time, and provide stimulation that they don't often receive when eating from a regular bowl. 
Licking mats provide a fun challenge for your pup to enjoy their food in a new and exciting way.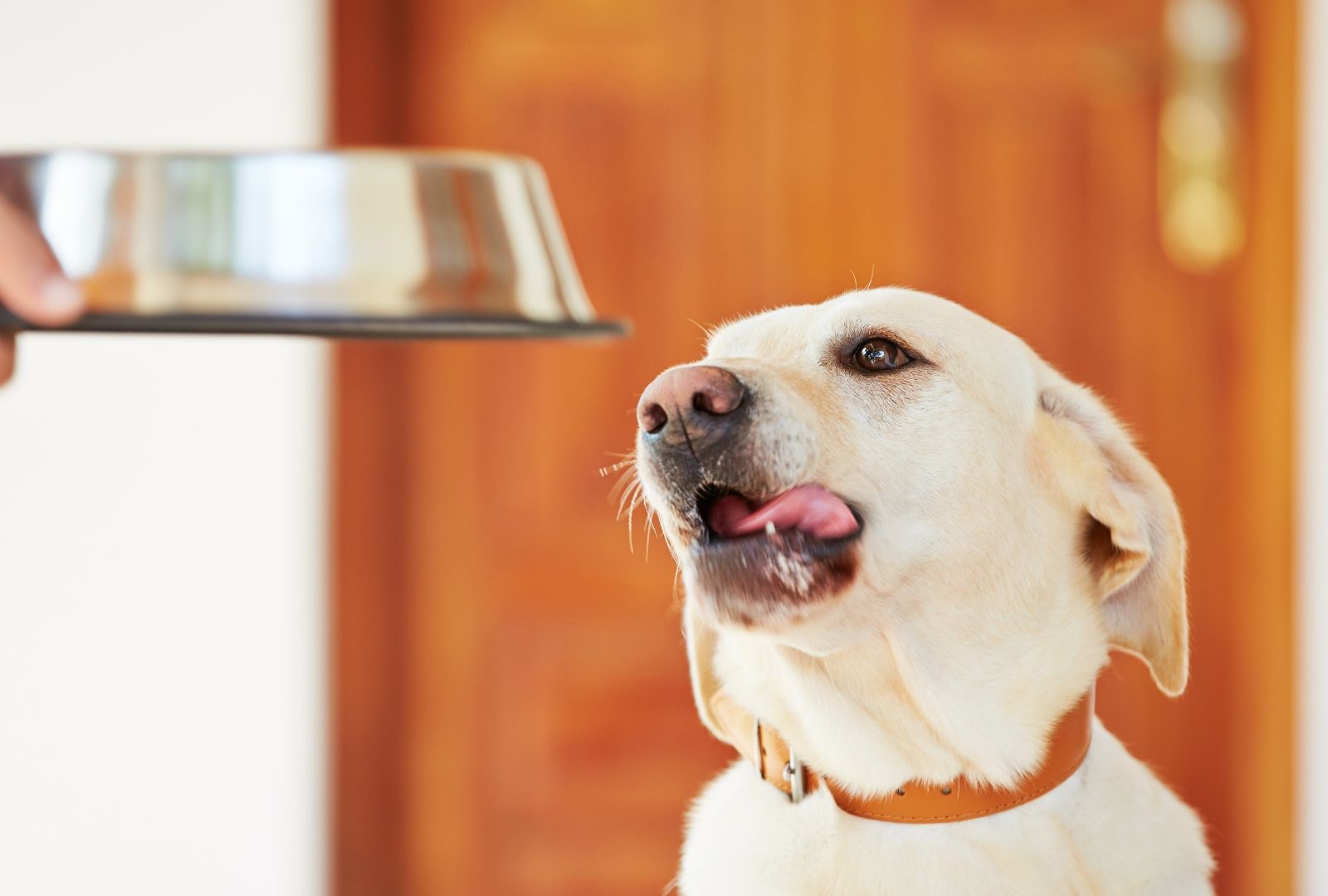 Benefits of a licking mat
When it comes to licking mats for dogs, their entertainment purposes are not the only benefits. Some ways a licking mat can help your canine friend include:
Soothing aspects: The act of repetitive licking is soothing for an anxious dog. By participating in an activity that causes them to lick, they are releasing cortisol into their body, which is a hormone responsible for relaxation. Licking mats are a great way to promote calm behavior. 
Increased salivation: By extending their feeding time, your dog will produce more saliva. Increased salivation has been known to aid in digestion, and assist in the easier break down of food in the digestive tract. 
Slow feeder: When a dog eats too quickly they are at risk of regurgitation, indigestion, and improper absorption of ingredients. By forcing them to slow down when they eat their food from a normal dog bowl, you are reducing the risk of gastrointestinal upset.
Mental stimulation: Your dog's mental health is just as important as their physical health. A mentally stimulated dog is a happy dog, and by giving your dog more of a challenge when they snack, dog owners can help to keep their pups mentally fit!
Dental health: Since a licking mat helps to stimulate saliva production, this in turn helps your dog fight off bacteria in the mouth. By fighting bacteria on the tongue and teeth, you are promoting healthy teeth and reducing bad breath. 
Beneficial for small or large dogs 
No matter the size of your beloved companion, they can benefit from the science behind a licking mat. These mats come in a variety of shapes and sizes, so each individual challenge can fit your dog's size. 
If you have a large dog who is an impressive chewer, you can even freeze these mats once you've applied their treat. By sticking the mat in the freezer you can help to extend their snack time, and make it a bit more challenging to consume every last bit of their treat. 
Chewing hazards* One thing to keep in mind though if you have a known chewer, is that they should never be left unattended while enjoying their enriching new treat. Once their snack has been consumed from the mat, dogs who chew are known to continue on and keep chewing the mat itself. Make sure to take their licking mat once they have finished their snack to prevent any chewing of the lick pad itself.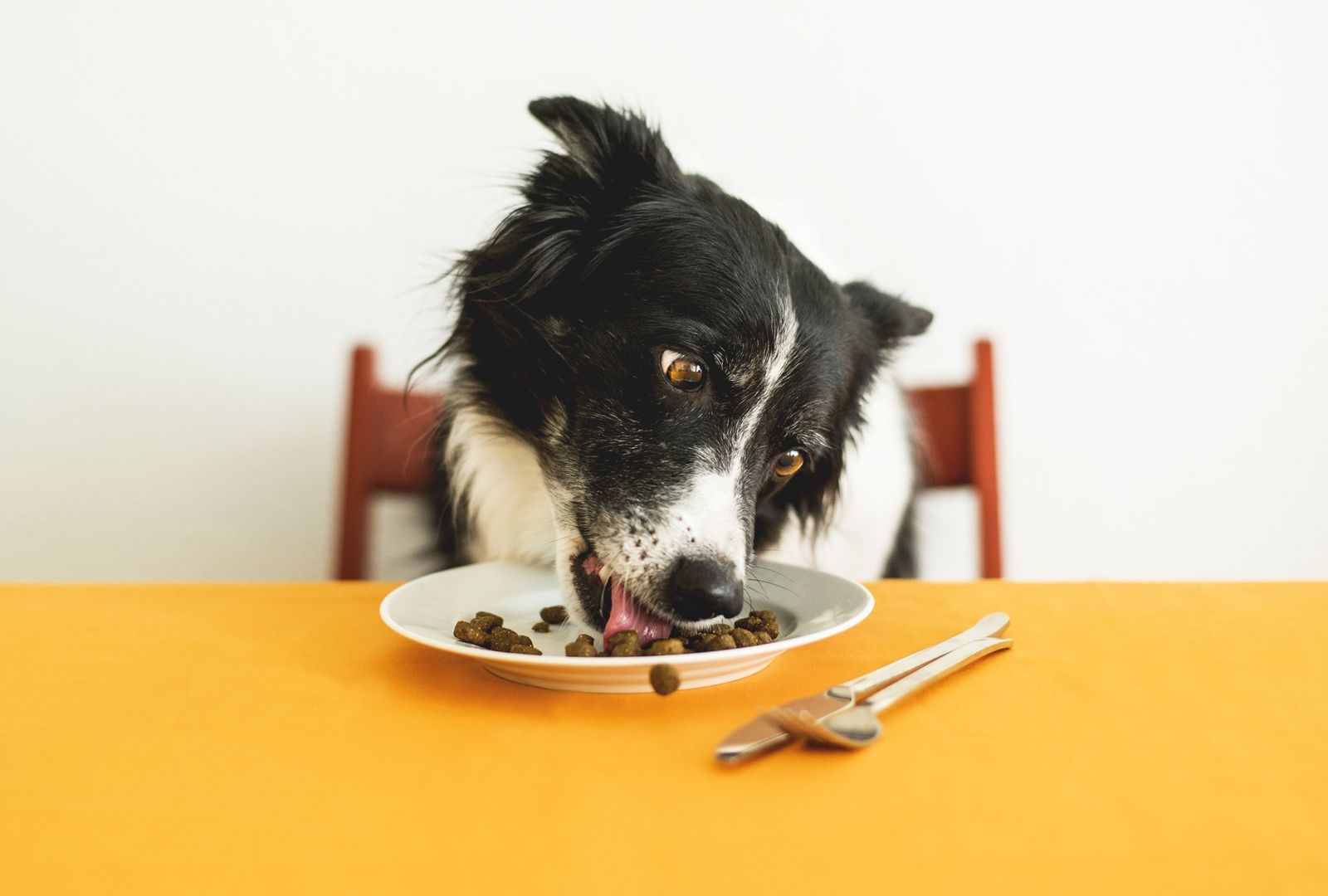 When to use a licking mat
There are a number of ways that your dog can soak up the benefits of a canine licking mat. Some of its uses include:
Distraction: There are plenty of times where we are in need of a fulfilling distraction for our furry friends. Whether we have guests over, are busy with work, or have any other busy activities that will take our attention away from our pets, this is a great option. 
Bath time or grooming: Bath time and grooming can be a challenging time for dogs and dog owners. These activities can be a nightmare to accomplish on a stressed or wiggly dog, so by giving them a delicious distraction during these activities, you can make the task much easier. Some licking mats, like the AquaPaw Slow Treater For Pet Bathing & Grooming , stick to your shower wall to keep your dog focused on licking their favorite treat while you soak them in suds!
Anxiety: An anxious dog can be difficult to soothe. If your dog is experiencing storm anxiety or even separation anxiety, a lick mat can offer a quick solution to take their mind off their fears in that moment. Keep in mind though that by giving your dog this mat when you are not home, you are risking the potential of them chewing or consuming the mat without your supervision. 
As a reward: Our dogs are incredible and often deserve a doggie treat. If you feel like rewarding your pooch for being awesome, excelling in their dog training, or for being well behaved that day, you can put their favorite pet food, treats, or wet food on their licking mat and let them enjoy!
Slow feeding: If you have a dog who can make their food disappear in an instant, then this is a great option to help them slow down when consuming their meals. Since these mats have different shapes and grooves that make the wet food or kibble more challenging to pick up, it will force them to slow down. 
What types of treat spreads can you use?
When looking for treat options to use with a lick mat the options are endless. Some safe options to add to your pooch's lick mat include:
Their current dog food.
A healthy wet food option. 
A soft treat that is dog safe such as banana pieces, blueberries, watermelon, pumpkin, broccoli, etc. 
A dog safe spread option such as peanut butter (Make sure it does not include xylitol, as xylitol is a toxic ingredient that can cause a dog's blood sugar to drop to a dangerous level (3)), pumpkin puree spread, low fat yogurt, cream cheese, etc. 
If you want to extend your pup's distraction time, you can put the lick mat in the freezer once you've added their treat, making it more challenging to consume every last bit. 
Top 3 Picks Of Licking Mats For Dogs
1. Hyper Pet IQ Treat Mat
The Hyper Pet IQ Treat Mat has everything your dog needs when it comes to an enriching distraction. With a variety of grooves and options for sizes, this mat fits the needs of small dogs or large dogs. These lick mats are best for spreadable treat options, and are even more fulfilling when put in the freezer before consumption.
The Hyper Pet IQ treat matbuddy can provide up to 30 minutes of entertainment for your deserving pup, and a quick and easy cleanup for you once your pooch is done eating. Though it is not dishwasher safe, it is easily cleaned in soapy water. This product has your dog's boredom in mind, and is one of the best sellers for good reason!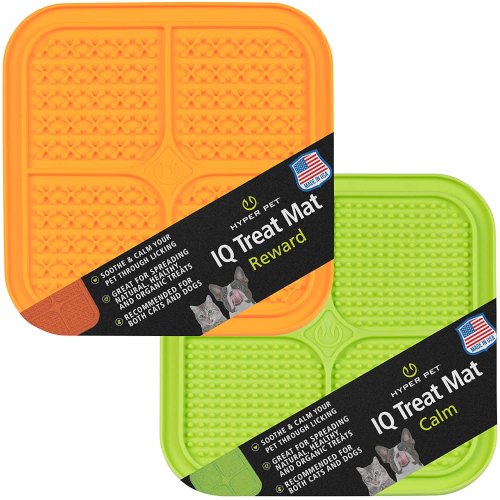 Rubber material that doesn't slide around your floor.
2 size options (8x8 & 11x11) for dogs of all kinds. 
Multiple different grooves and crevices for treats to fit into.
Pros
Rubber material that adheres to wood or tile, making it non-slip when your dog is eating.
Durable rubber that helps to fight against the toughest chewers. 
Works best with spreadable treats, but can also accommodate soft dog food and smaller kibbles. 
Can be placed in the freezer to offer your dog a cold treat. 
1 year warranty
Cons
It is not dishwasher safe, but you can be easily hand wash with  soapy water. 
Get the Hyper Pet IQ Treat Mat at Amazon.
2. AquaPaw Slow Treater
If you have a dog that is wiggly or anxious in the tub or during grooming, then this is the product for you! With suction cup technology the AquaPaw can be attached to tile or wall at your dog's eye level, and filled with a tasty treat for the best distraction. By having this licking mat at eye level you can easily bathe and brush your dog without the difficulty of movement or inconvenient standing positions.
Plus, this fun distraction is the perfect way to get your pup excited for all of their future baths!
Includes suction cups that stick to tile, glass, and other flat surfaces. 
Distracts your pup at eye level, so you can easily bathe or brush them.
Can provide up to 20 minutes of distraction, which is perfect for bath time. 
Can help get your pup excited for bath time.
Pros
Can easily be used in the bathtub.
Keeps your dog standing straight and looking forward during their grooming.
Is dishwasher safe for easy clean up.
Known to stand up to even the toughest lickers. 
Can be placed in the freezer to offer your dog a cold treat
Cons
While it is listed as dishwasher safe, some reviewers have mentioned it being damaged in their dishwasher. It may be best to just hand wash this product. 
If your dog still wiggles even with this product, soap and water can fly into their treat.
Read more reviews and purchase the AquaPaw at Amazon.
3. Hyper Pet Busy Bowl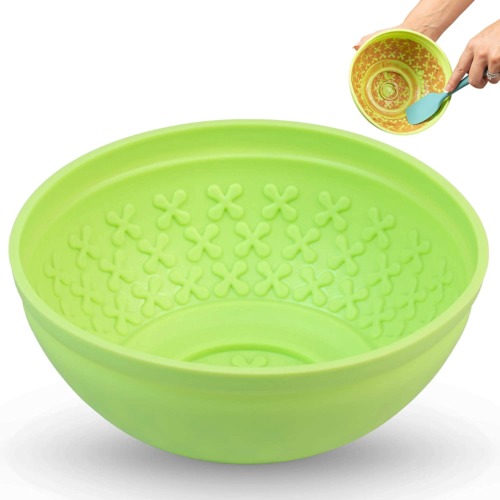 The Busy Bowl is another great and innovative product from our friends at Hyper Pet. In our opinion, Hyper Pet is leading the charge in terms of establishing an industry standard for licking mats, and other lick based products. 
The Hyper Pet Busy Bowl takes the same great  material and design as the Hyper Pet IQ Mat, and transforms them into the familar shape of a bowl. We've found that some dogs have issues transitioning from a standard bowl shape for their meals, and then struggle to understand the concept of using a flat licking mat. This is a great option for that circumstance and can also be used to have a mix of traditional food or treats, mixed with a type of spread, such as a Hyper Pets IQ Treat Spread.
Pros
Covered in bristles and tiny bumps to help distract and soothe your dog.
Tradional bowl shape encourages pet use. 
Since there are so many grooves for treats to fall in, this makes for an increased time of consumption.
Rubber material keeps this licking mat in place and prevents it from sliding around the room. 
Can be put in the freezer to offer your dog a cold treat. 
1 year warranty
Cons
This product is not dishwasher safe, but can be hand washed with soap and water. 
Shape may cause the bowl to tip over.
It is not dishwasher safe, but you can be easily hand wash with  soapy water. 
Get this Hyper Pet Busy Bowl on Amazon
Licking mats are the perfect solution to a number of doggie problems. Whether you just want to reward your pup, they are especially anxious, or they are a pin to bathe, licking mats can save the day!
Guidelines for safe licking mat use
Though lick mats are a generally safe option for canine enrichment, they do come with some potential risks. While it's tempting to fill up this mat and head out the door, you should be aware of the potential risks that come along with that idea. 
Supervision
Supervision is imperative when making sure that your dog only benefits from a licking mat, and doesn't experience any of the dangers that can come along with their use. 
These mats are often made with rubber and pliable material, making it quite easy to chew up or consume, especially for seasoned chewers. If you don't supervise your dog while they enjoy their lick mat, you may come home to a torn up mat, or worse. 
Choking Hazards
Aside from a dog's ability to destroy their brand new toy, is the possibility of a choking hazard. These mats can be shredded into small pieces by an experienced chewer. If a dog attempts to swallow a piece of a licking mat, they run the risk of that piece getting stuck in their throat and blocking their airway. If you are not home for this type of event, the results can be fatal.
With my experience in emergency veterinary medicine, the majority of choking cases are a result of dogs being unattended with their toys, especially rubber toys. (2) If a choking dog is unable to receive medical attention quickly this can result in serious throat irritation, aspiration of their saliva from struggling, as well as suffocation from their airway being blocked.  (1) While this potential danger is terrifying, it can be easily avoided with proper supervision each time your dog enjoys their licking mat. 
Sources
Now read this: