Boarding a dog for the first time (insights from an expert)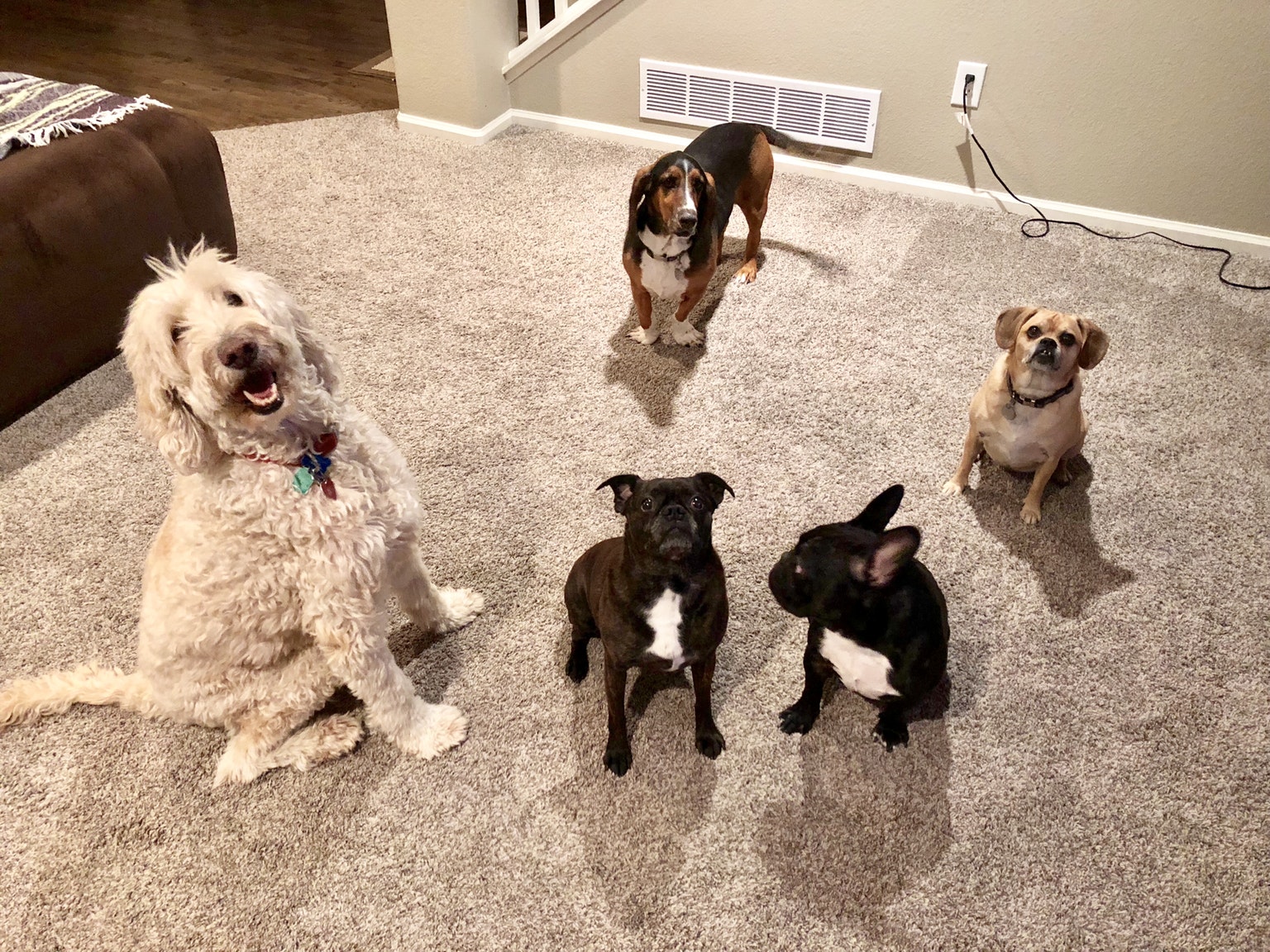 Imagine leaving for a week-long trip knowing your furry family member will be completely taken care of.
How much more would you be able to enjoy your trip?
That's exactly what a trusted home dog boarding service can do for you and your pup.
However, boarding your dog for the first time can be overwhelming and emotional at first.
I know that all you really want is for your pup to be happy and know that you're coming back for them (and with as many pictures as possible while you're away!).
Running my own boarding service I see this all the time when I meet with dog owners. It's completely normal to be worried about leaving your pup for the first time. They're family after all!
Don't worry though, with a little planning and preparation you can rest easy on your trip that your pooch will be just fine! Here's a complete guide to boarding your dog for the first time by home boarding expert Candice Crichfield.
Leaving your dog for the first time?
As a dog owner, I know that the perfect situation would be to take your furry friend with you on vacation. If that's not possible, you'll want to arrange for their care while you're away.
Thankfully, there's plenty of options to consider.
Family member or friend
Your first option should be a reliable family member or friend. It should be someone you trust to care for your dog like their own.
I know as a transplant to another state I don't have a lot of family members or friends readily available to take care of my dogs. So if that's not possible, your next best option is to hire a dog sitter (in your home or theirs) or look into various kennels (including your vet's office).
Home boarding service vs kennel
Depending on what services are available in your area, you should consider both options; in home boarding and a kennel.
As an owner of a in home boarding service, I think having your pup with a dog sitter in their house is a better option because it provides constant care for them. This is especially important if your pup has separation anxiety.
But, let's take a look at both options, the questions you should ask, and which option will work best with your pups behavior.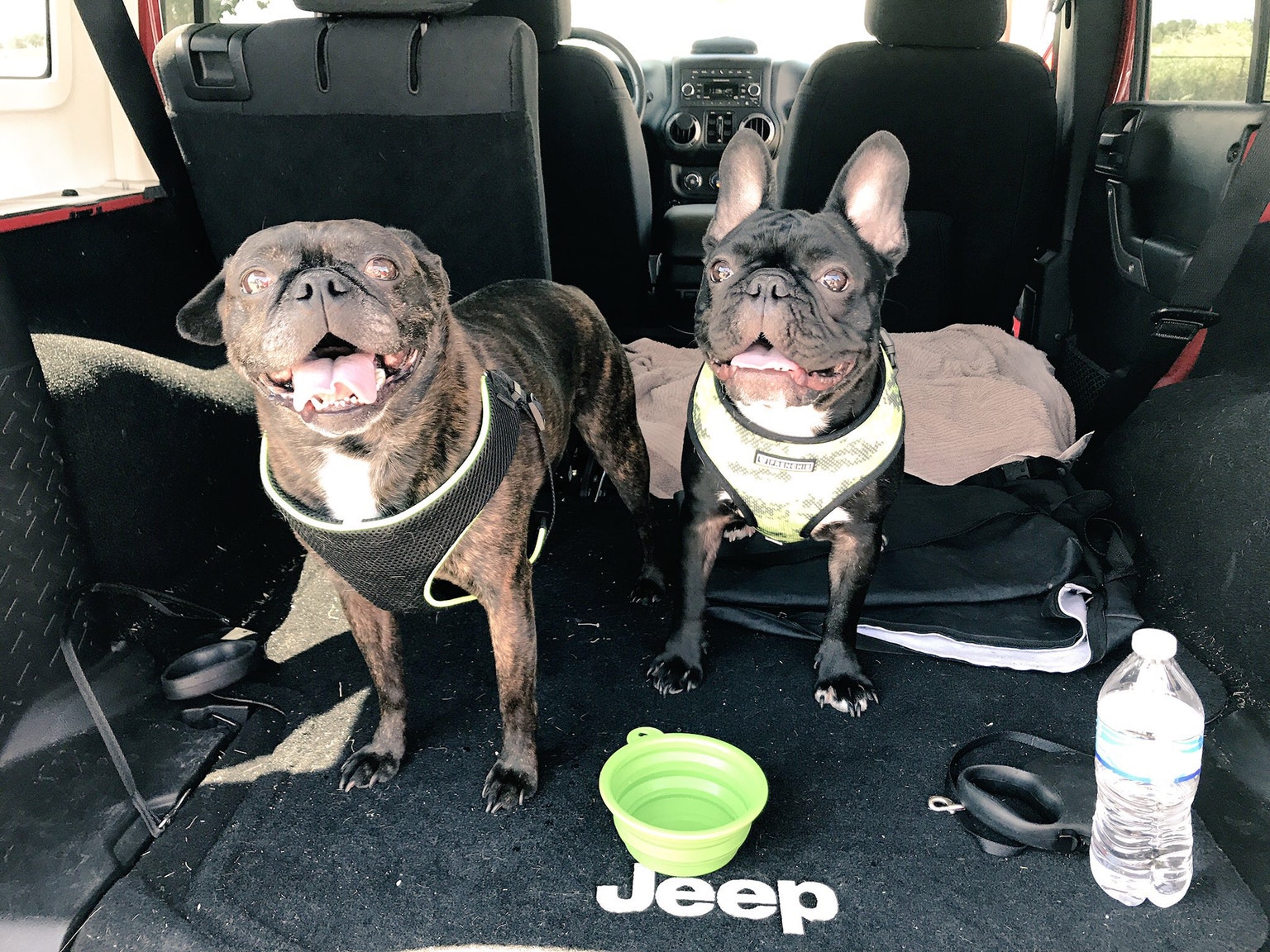 What to look for in a reputable kennel boarding service?
First, you'll want to ask for a tour of the facility. During your tour ask to visit where your dog will be kept as well as where they'll be outside.
Pay close attention to whether or not the kennel temperature is hot or cold and if the ventilation seems to be working properly (trust me, you'll smell strong dog odors if it isn't).
After the tour, ask what paperwork is needed to board your dog with them. This part is important and you'll learn a lot from the paperwork.
What they should ask you
They should ask you about your pups vaccinations, health history and if they are on any medication. It's a good sign when the kennel wants all of the details on your pup - that means they're asking other dog owners and not accepting dogs without their routine vaccinations!
Ask as many questions as you want including when they'll provide you updates on your pup.
They're there to make you feel comfortable and to put you at ease while you're on vacation.
To recap:
Tour the facility and check out both inside and outside areas
Book early around holidays! If you like the facility, so will other dog owners
Provide the boarding service all of your contact information including an emergency contact
Ask as many questions as you would like until your feel comfortable including if and when you will get updates of your pooch
Consider boarding your dog for a single day or night and slowly leaving them for more days at a time before you take a long vacation to see how they act. This will get them comfortable with the facility and staff.
What should you bring and leave with your dog in the kennel?
You want your canine to feel like this is a new home away from home for them. Bring some of their favorite things!
Check with the kennel first, but you should be able to bring some of their favorite things including:
Toys
Bed and blanket
Food and food bowl
Treats or bones
Leash and harness
The smell of home from an object like their bed or blanket may help your pup relax in their unknown surrounding while you're gone.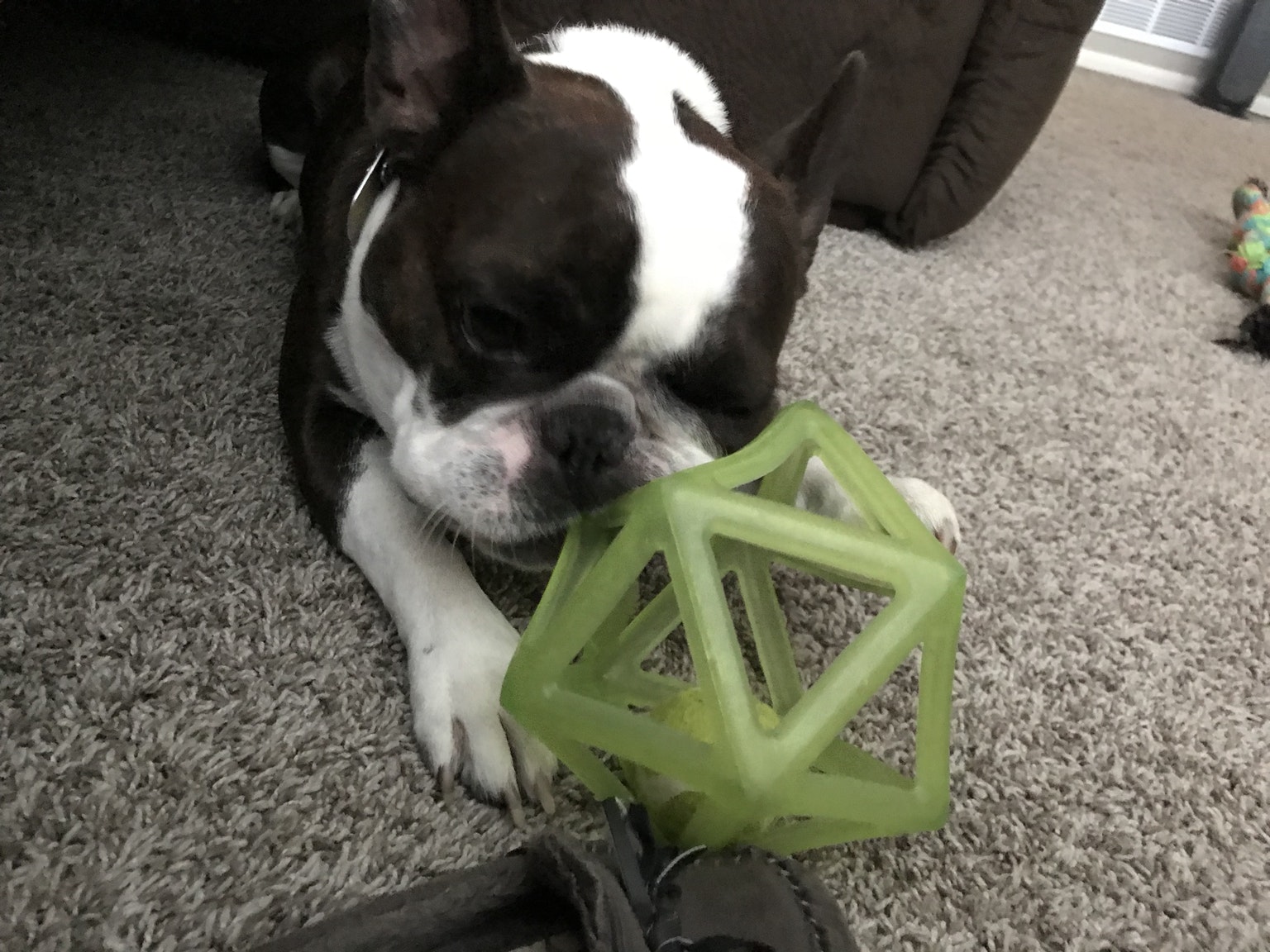 Does your dog have separation anxiety?
Dogs with a intense attachment to an owner can suffer from separation anxiety. This happens when the owner is not present and the dog goes into panic mode.
If you see the signs below talk to your vet or behaviorist. They'll be able to properly diagnose your dog. You should also look into working with a local dog trainer. There's a step by step process they follow to help your pup feel more comfortable and feel less anxious.
What does separation anxiety look like?
Here's some common symptoms of separation anxiety:
Excess barking or howling
Chewing
Digging in the yard
Pacing in the house
Shaking or seeming frozen like they do not want to move
Trying to escape
How to check for separation anxiety
Before boarding your pooch in a kennel or using a local dog boarding service, see if they have anxiety by following these three simple steps:
Set up a camera to see how they react while you're gone during the day
After you close the door and leave, check your camera to see how your dog is behaving
Wait about 5 minutes and see if they're they circling, barking, yawning
This will give you a threshold of how anxious they are when you leave. There are different training programs you can follow to help your dog. If you're busy or looking for more guidance don't be afraid to seek out and work with a local dog trainer.
Remember, it's always best to try a boarding service for a day before taking extended trips so that your pup can get a sense of the center and staff. That way you can handle any issues that come up before your big trip!
Consider a home boarding service for dogs with separation anxiety
If a dog boarding service or kennel is not what's best for your pup, there are other options to help them with anxiety.
The best option is to hire a dog sitter also know as a home boarding service. A dog sitter will stay in your home, drop in on your pup during the day or have the pup stay with them in their home to take care of them while you're away.
As an owner of a home boarding service, I get requests all the time from owners with dogs that have anxiety when they're gone. Make sure you tell the dog sitter about your anxious dog so that they can better cater to them.
A home boarding service typically allows your dog to have one-on-one care. This is important for dogs that are naturally anxious as kennels could put them in a panic while you're gone.
How to find a dog sitter
The best way to find at home care for you canine is through a dog sitting website that connects owners and sitters in your local area.
My favorite resource for finding a dog sitter situation that works for you, is Rover.
Finding a sitter with Rover
Rover is great because of the ease of use, flexibility and accountability that the service offers. From in home sitting, to stop-ins, to staying at the sitters house. It makes finding the best fit for your dog extremely easy and is currently the leading website out there for connecting owners and sitters.
Note from Natural Dog Owner: You can get a $25 credit on your first booking on Rover by using our link below.
Another way to find a dog keeper is to ask your fellow pet owners in the neighborhood. Usually, someone will know a trusted family member or care taker they've used before. Also check local flyer boards and postings. Sitters may put up flyers in your vet's office or community center.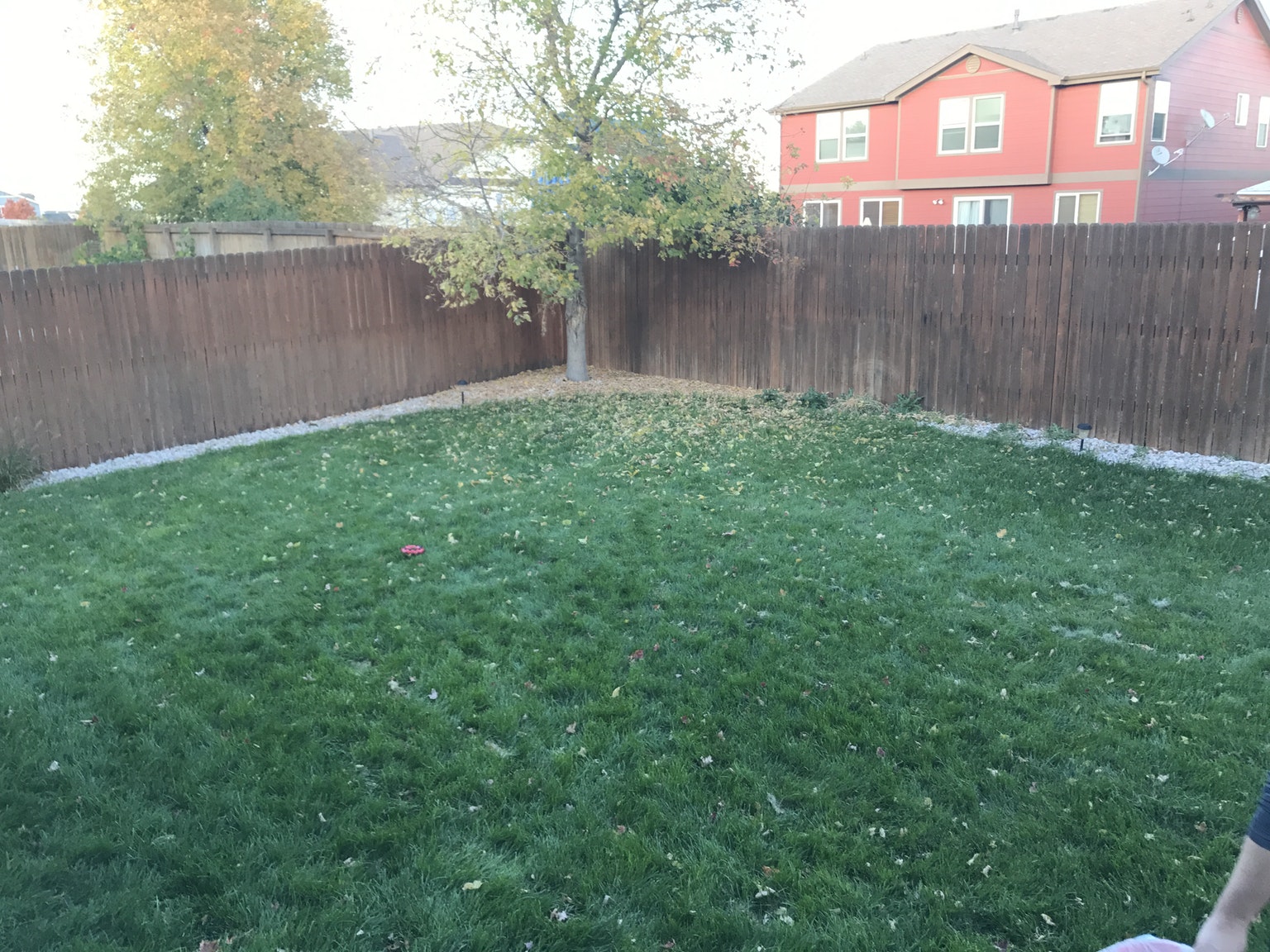 What you should ask a home dog sitter
Regardless if you trust a neighbor or a dog sitter you found through a trusted website, remember to do your research.
Ask for a meet and greet to get to know the sitter, the environment and if they have pets of their own.
Each dog is different but the questions are the same. You'll want to make sure to cover everything from health, toys, tricks and safety to make sure they are equip for your pup.
Start with asking the sitter if they're insured and bonded and if they have any references or reviews to provide you. Get to know the dog sitter by asking them how long they have been providing the service, why or how they got started and what they like most about being a sitter.
Just like I suggested a tour of the kennel, you should ask for a tour of where your dog will be staying as well ask to take a look at their backyard. The more you know, the more comfortable you will feel!
In addition, here are the top 7 questions you should ask:
Do you have pets and do they get along with other dogs?
Will you provide daily updates with pictures?
What happens if my dog needs medical care or if an emergency occurs?
How do you handle misbehaving pets?
Will my dog will be around other dogs?
Can you keep to my dogs routine including their walk, feeding and sleep schedule?
What supplies should I bring with my pet?
Look at the sitters reviews and make sure they're getting reviews that explain whythey deserve the rating provided. This will help you get a better understanding of what other owners felt when they used the dog sitting service.
What a pet sitter should ask you about your dog
Not only should you ask the pet sitter questions but your caretaker should ask you questions as well. This is a sign that they care about your furball, are responsible and have your dog's best interests in mind. They should ask you questions about your dogs medication, food allergies, training and schedule.
In addition, here are the top 7 questions they should ask about your dog:
Does your dog have up-to-date vaccinations?
How often does your dog eat and how much at each meal?
Do they sleep on their bed, in their crate or with you?
How does your pup let you know they need to go to the bathroom?
Do you take them to parks or outings; what's their schedule?
Does your dog have any funny noises they make (i.e. sometimes Pugs or French bulldogs have backward sneezing or heavy breathing)?
Is your canine crate-trained?
Final thoughts before you leave your canine
If you decided to leave your pet at the caretakers house, then you'll want to bring your dog's bed, blanket, toys, food, treats, food bowl, leash, harness and anything else that will make them feel at home.
Don't forget any medication your pet may need!
On top of that, there are different products on the market that can help your furry friend relieve their anxiety, like a ThunderShirt. I use them on my own pets as well as other dogs that stay with me to help ease the anxiety. The ThunderShirt looks like a sweater that's tightly wrapped around their body to relieve anxiety.
You can read more reviews of the ThunderShirt on Amazon.
The ThunderShirt also works if your dog has anxiety from fireworks, thunder, vet visits and traveling.
Trust and comfort
You should book with a dog sitter you feel comfortable with and ask for updates daily to put you at ease while you are away.
I might be bias as a pet owner, but I don't worry about my dogs while I am away because they're with a home boarding pet-sitter that I trust. You can build trust with a pet-sitter in your area - it starts with a meet and greet! So get out there and socialize your pets.
Remember, parents leave instructions for their babysitter; you can do the same for your pet-sitter. Take care of your best friend and always do what you think is best for them.
Finally, enjoy your trip!
-Candice Crichfield
Candice Crichfield has had the joy of taking care of many pets in her life including her two current family members, a French bulldog and a Boston Terrier-Pug mix aka a Bugg. Here's a note from Candice, "My dogs are members of my family. I love training and taking care of animals and over the past decade it has become my passion to help dogs. My goal as an owner of a home boarding service is to make sure the dog owners have peace of mind when I am taking care of their best friend."
Now read this: