Automatic ball launchers for dogs: Teach them to play fetch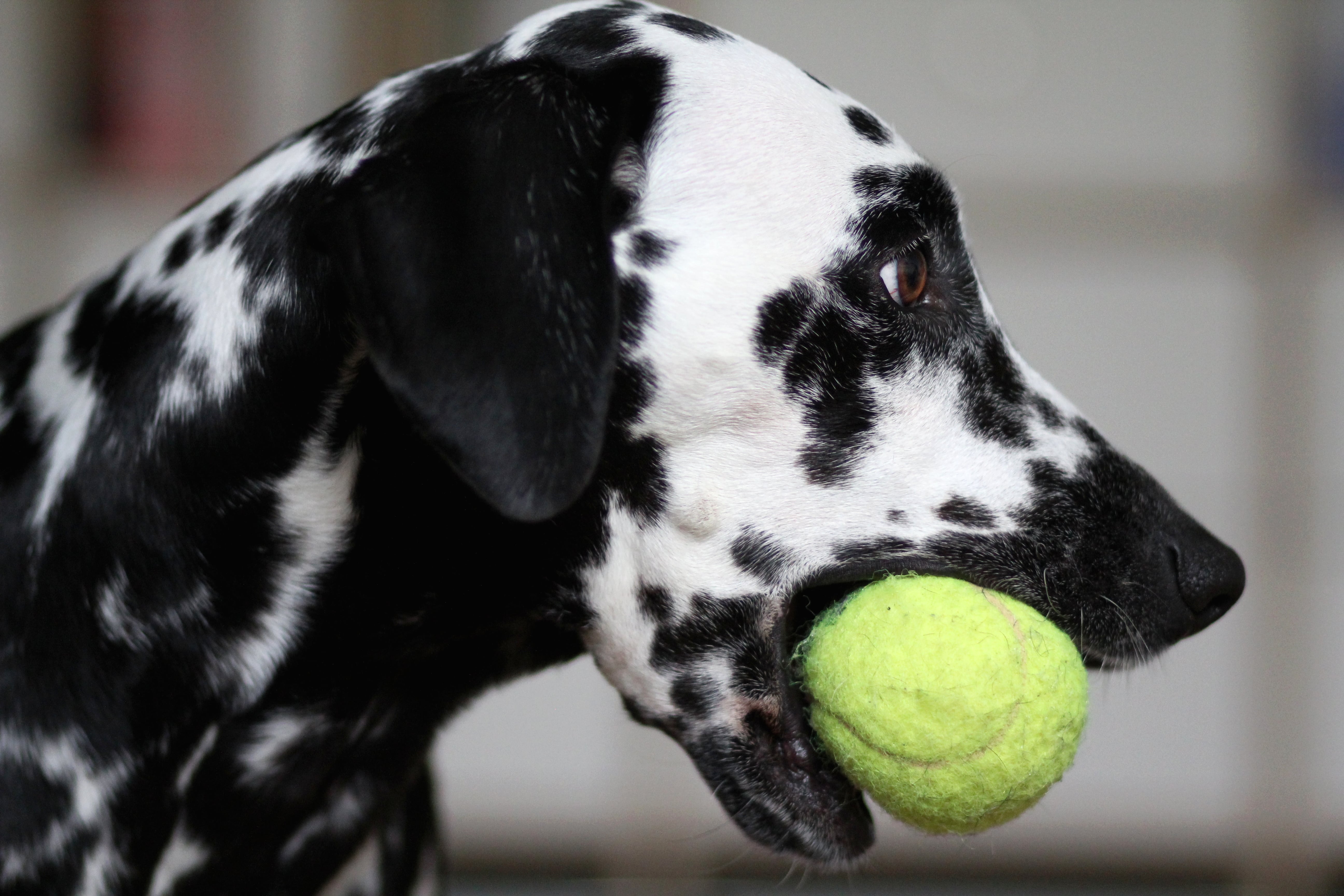 Teaching your dog to play fetch with an automatic ball launcher is a great way to have fun while building a relationship with them.
It's a fantastic way for them to burn off excess energy while learning to play on their own.
It's also a great way to build trust with your dog.
If your dog is anything like Carl, then they can't get enough of it, and if you're anything like me, you always want to stop playing fetch before your dog does.
After many hours of Carl eagerly wanting me to play with him, I needed to find a solution to keep him occupied, while keeping my sanity intact.
Through hours of research, I found that teaching Carl how to use an automatic ball launcher was the best option for me.
In this article, I'll break down the training methods I employed to teach Carl how to use the launcher. Then, I'll list the pros and cons of the best ball throwers, including our top pick the PetSafe Launcher at Amazon.
Launcher Setup
Before we dive into training your dog to use a ball launcher, you'll want to make sure you're able to safely set up the unit in your home.
Depending on the specific launcher you buy, they'll likely have different launch settings for distance and pitch.
If you're using the launcher indoors I suggest starting with both the distance and pitch settings at the lowest level. Make sure the launcher is in a safe location, with a clear path for ball flight in front of it.
Some ball launchers have safety sensors on them to protect your dog from being hit by a ball. This can make training more difficult but will keep your dog safe.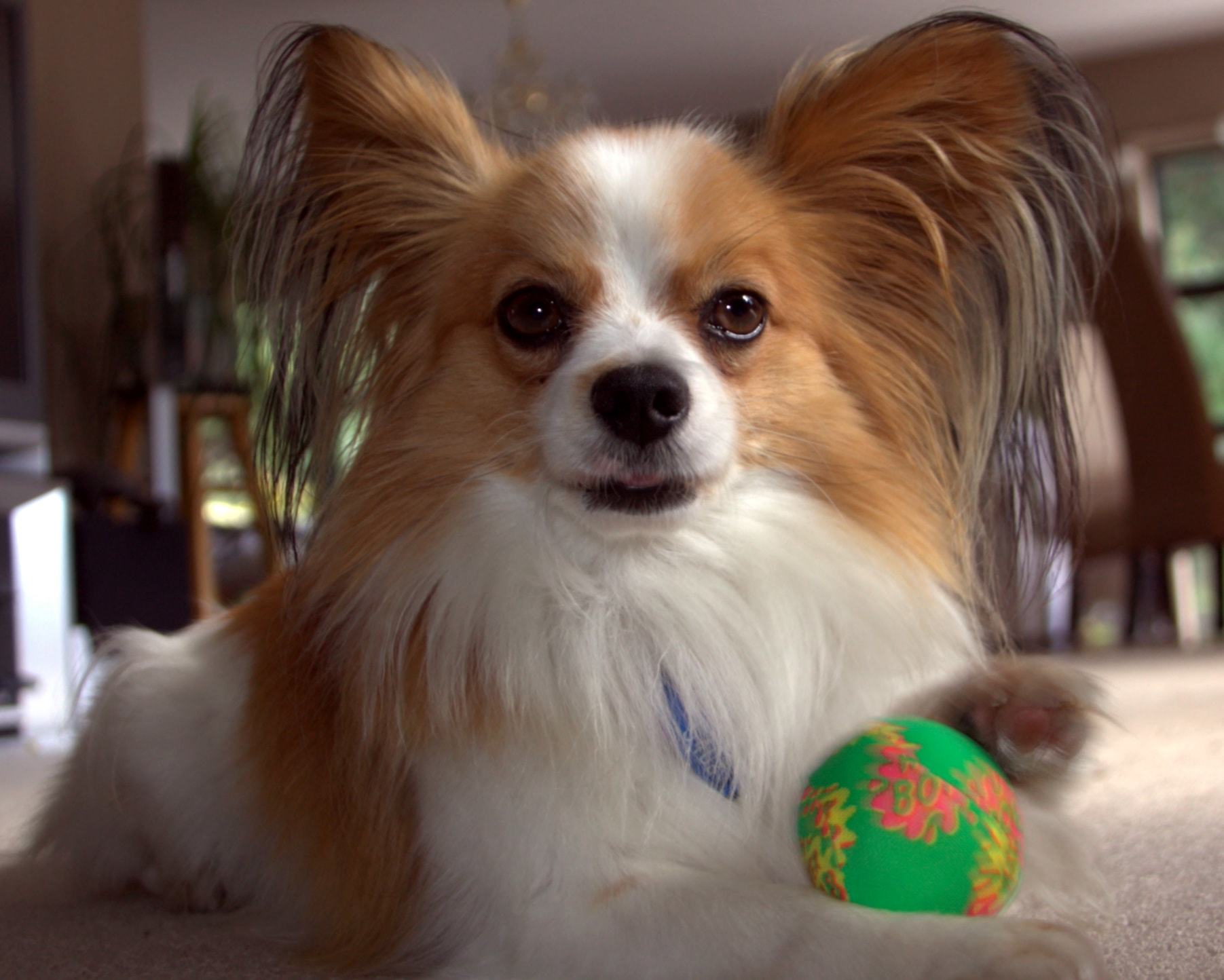 Ready to play fetch! Image by: Bill Harrison
Training Your Dog- 4 Easy Steps
Before you train your dog to play with an automatic ball thrower you'll need to teach them basics of playing fetch.
I suggest hammering out the traditional basics before introducing any ball thrower training. When you and your dog are ready to give the thrower a try, remember not to get discouraged, and have patience.
Your dog needs to come to the realization that they're able to operate the device on their own without outside assistance.
When I first approached training Carl, I tried to think of it as a similar task to a more basic concept of having him sit down before trying to eat or walk through a doorway.
Step 1- Get Them Comfortable
The hardest part of training my dog to use the automatic launcher was the introduction of the device itself. Expect it to confuse your dog at first, I know mine was.
At this point, your main goal should be for your dog to become comfortable with this new object in its domain. I suggest leaving it out in your home for a couple hours before attempting any training.
Step 2- Demonstrate
After your dog is comfortable having the launcher around, move onto a standard game of fetch. However, instead of throwing the ball yourself, deliberately (so your dog can clearly see what you're doing) drop the tennis ball in the launcher. Then, see how your little one reacts.
When they return, make sure to give them a treat and praise them more than you normally would.
If you're not sure what training treats work best then be sure to read more about my favorite dog training treats here.
After your dog returns the ball to you, repeat the deliberate motion of dropping the ball into the launcher. Continue this for 5-10 minutes, or until you sense that your dog is losing interest.
Take your time with this training at first. Avoid overwhelming your dog by over training.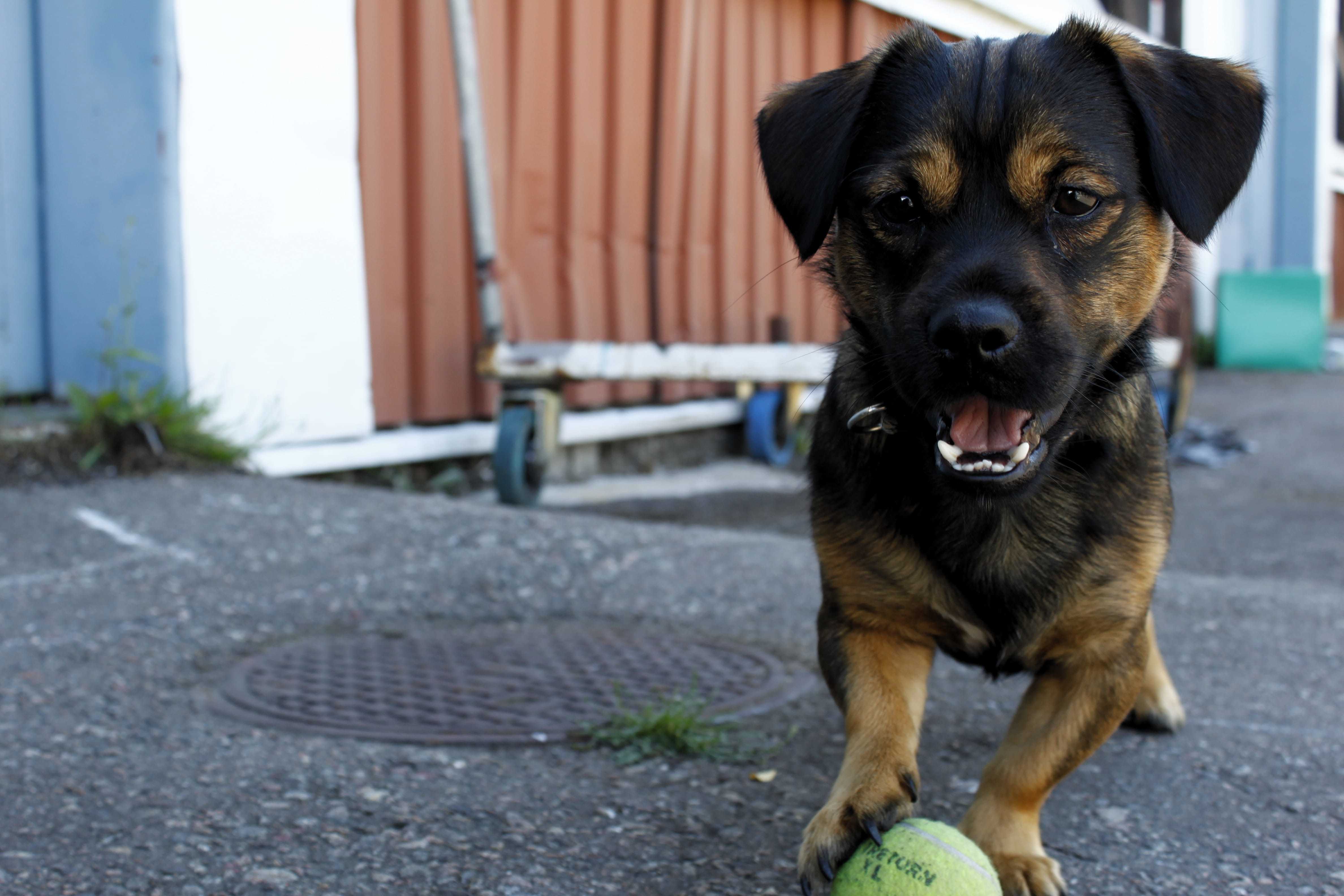 Image by: Magnus Karlsson
Step 3- Let Them Learn
At this point, your dog should be well adjusted and comfortable with having the toy around. More importantly, your dog should be associating the device with playing fetch, earning treats, and having fun.
Your next goal is to have your dog realize they have the ability to operate the launcher on their own. To accomplish this goal, we only need to modify certain parts of how our dogs typically play fetch.
Continue dropping the ball into the launcher in front of your dog, and also continue with the praise and treats.
Once your dog has figured out that he or she needs to return the ball to you to earn the treat, you can start to slightly direct your dog to return the ball to the launcher, instead of returning it to you.
Step 4- Correct Mistakes
At first, when your dog fails to return the ball to the launcher, they will likely be confused as to why they didn't earn a treat.
Use this opportunity to attempt to correct your dog's behavior.
Direct your finger towards the ball launcher, pick up the ball and repeatedly move it from the floor to the launcher. Repeat this to show your dog exactly where you want them to return the ball.
If you motivate your dog with treats this will work extremely well. Speaking from experience, Carl was very motivated to figure out what had changed, and why he wasn't receiving his treats.
Through trial and error, they'll figure out that this isn't the standard game of fetch that they're used to. Once they realize that they're playing a different kind of fetch, they're likely going return the ball to different locations. It's your job to direct them back towards the launcher.
After your dog figures out how the launcher, reward them with tons of treats and praise. Make a big deal out this accomplishment.It's a great opportunity for your dog to build confidence in themselves.
It may seem like a daunting task at first, but with some commitment, patience and hard work you can teach any dog to use a ball thrower on their own.
The Best Automatic Ball Launchers
PetSafe Automatic Ball Launcher
Comes with 2 standard sized balls, and can handle other standard sized balls as well. It also has a premium build quality.
Pros
Launches between 8-30 feet.
Has knobs for 9 distance settings, and 6 angle settings.
Powered by cord, or 6 D batteries.
Strong enough to use both indoors and outside.
Large ball drop area.
Sturdy Construction.
Great customer service.
Cons
Sensitive front motion sensor. This adds a slight increase in difficulty during the training process.
This is the launcher that ended up being the best fit for Carl and myself.
Read more reviews and purchase the PetSafe Launcher at Amazon.
iDogmate Mini Ball
Pros
Comes with 5 mini balls.
Can shoot 10,20, or 30 feet.
Powered via a rechargeable ion battery, or by a plug.
Cons
Seems to work better while plugged in.
Relatively few reviews.
For small and toy sized dogs only
Overall, the iDogmate Mini Ball is the best option for small dogs.
Check out the iDogmate Mini Ball at Amazon.
iFetch
The iFetch is the industry leader in automatic dog ball launchers.
It comes in 3 different models in order to accommodate dogs of all sizes. Also, the build quality is excellent.
iFetch Too
This is the biggest option that iFetch makes and it's good for all dog sizes.
Pros
Large ball drop zone.
Comes with different sized balls for each dog type.
Runs on a built in rechargeable battery, or it can be plugged in.
Cons
Several reviews state that the unit works much better while plugged in.
It has a 60-second sleep timer while plugged in, and some users have complained that the unit powers off during play time.
Read more Amazon reviews and purchase the iFetch Too at Amazon.
iFetch Interactive Launcher
This is the iFetch medium sized model. It's ideal for small and medium sized dogs.
Pros
Great iFetch build quality.
Comes with 3 mini balls which are larger than the "Frenzy Balls".
Wide drop dish for your dog to return the ball to.
Cons
Runs on 6 C batteries. No option to plug it in.
Some users have complained about the launch angle for this unit being dangerous for certain sized dogs. Remember to be careful!
Check out more details and Amazon reviews for the iFetch Interactive at Amazon.
iFetch Frenzy
The smallest option that iFetch makes. It could be a good alternative to the iDogmate Mini. The Frenzy is ideally made for small and toy sized dogs.
Pros
Comes with 3 mini balls.
Hidden ball storage compartment.
Affordable.
Mechanical and does not require batteries or power.
Cons
Rolls balls as opposed to throwing them.
Your dog may lose interest quickly.
You can get iFetch Frenzy from Amazon here.
I hope this guide helps you and your dog get as much out of your automatic ball launcher as Carl and I do.
Until next time, and remember to play with your dog!
-Jordan
---
Feature image by: Maja Dumat
Now read this: