The 5 best dog water bowls for messy drinkers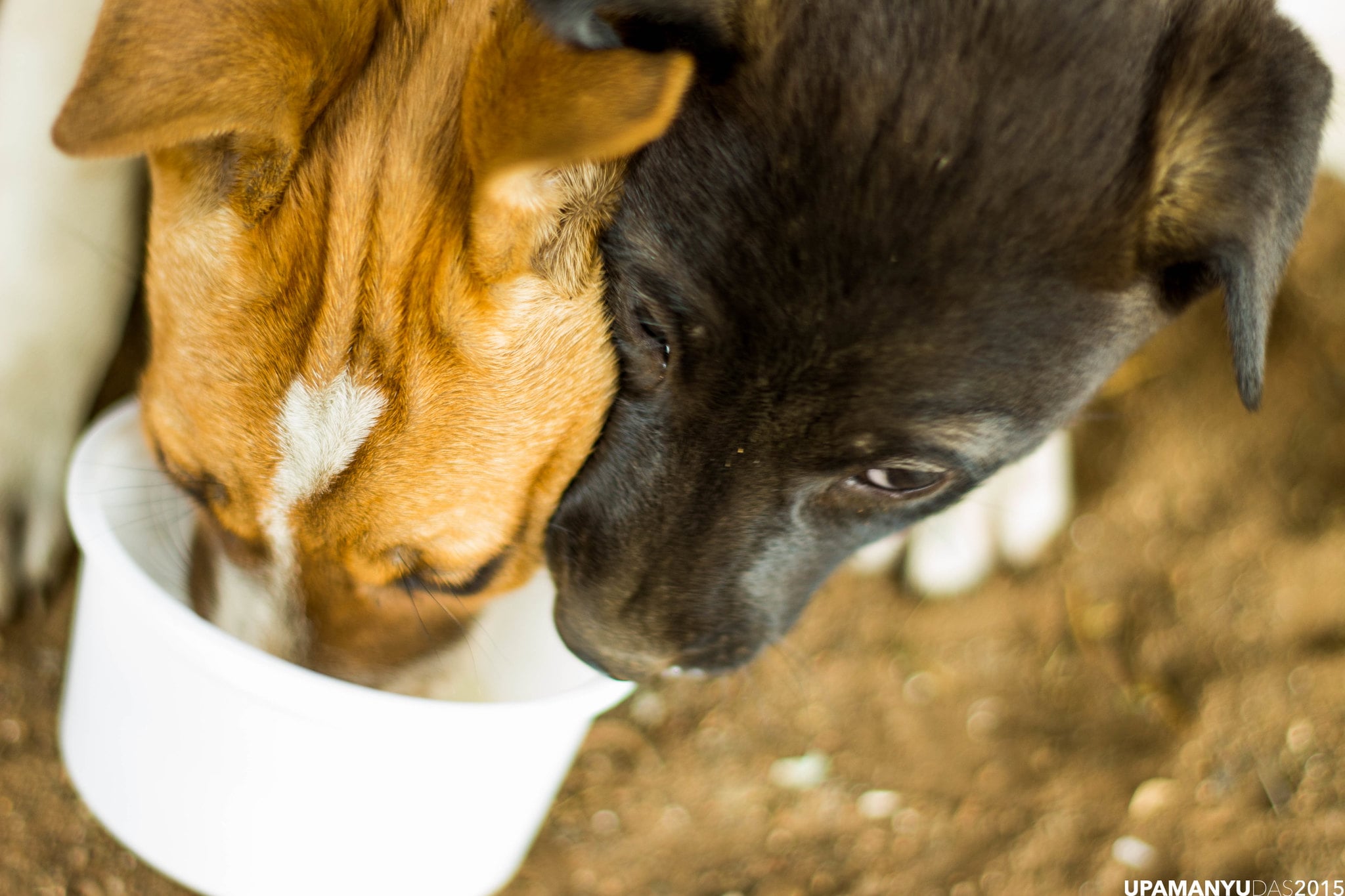 Dog lovers everywhere will agree that they're the best pets in the world. Loyal, fun, and caring. But, another thing we dog lovers can agree on is that messy drinkers are the worst. The water splashes everywhere, causing damage to floors and baseboards, and also creates a breeding ground for bacteria and other nasties.
So, what's the solution? Get a bowl that's designed for untidy drinkers. But how do you choose? Check out this buying guide for the best dog water bowls for messy drinkers and see which one is best for your pooch.
Problems sloppy drinking can cause
While messy drinking may seem like a cute thing that dogs do, actual dog owners can become really frustrated with this problem. You might think that it's not a big deal and that dogs will be dogs, but here are just some of the consequences of messy water drinking:
When a dog drinks a large quantity of water very fast, this can trouble the digestive system, and cause the dog to vomit a combination of water and gastric juice. This is particularly common amongst large breeds that like to gulp down that water after a playing session, which makes them really thirsty.
Messy drinking generally means that the dogs will get water all over the floor surrounding the water bowl. This, in turn, can really damage your carpets or floors (especially wooden floors).
A messy drinker will give you trouble simply because you will always have to clean up after them. That means constant stress and supervision of the water bowl area.
When the dog gets water all over the floor and you fail to clean it on time, someone can actually get hurt. Wet floors have been a hazard for decades, and while you might remember to pay extra attention when passing by the water bowl, your 5-year-old won't be that cautious.
How can messes be avoided?
Messy drinking is a bad habit for both your home and your dog. Here are a couple of tips that could potentially improve this issue:
One of the main problems with messy drinkers is that they get water all over the floor. If you have carpets or a wooden floor, this could potentially damage both of these, in which case, a mat might be a better option. Indoor and outdoor mats can be found in most hardware stores. All you have to do is place them underneath the drinking bowl and, when it gets wet, just throw it in the washing machine and have a replacement ready.
Use a special anti-spill bowl. There are several bowl designs out there that aren't just spillproof but can also limit your dog's access to water. Reducing the amount of water that your dog can drink at one time will drastically reduce their risk of vomiting, as well as reducing the risk of your dog making a mess.
If possible, you can set up a water schedule for your dog. Of course, this should only be done if you are 100 percent familiar with your dog's drinking needs. You can't just deprive your dog of water to make a convenient schedule for yourself. But the idea in itself is good: when you schedule water drinks, there are fewer chances of a mess waiting for you when you least expect it.
Top 5 water bowls for messy drinkers
They say you can't teach an old dog new tricks, but you can definitely change their water bowl one with an integrated anti-spill mechanism. Curious to see what some of the best brands are? Here we go!
| Brand | | Capacity | Good for | Bad for | Amazon Link |
| --- | --- | --- | --- | --- | --- |
| Vitalumos Water Bowl | | 50 oz. | dogs with long hair/fur | large dogs | see it |
| Ray Allen Buddy Bowl | | 32/44/66 oz. | small, medium and large breeds | extremely active dogs (may tip over) | see it |
| Heyrex Torus Self-Filling | | 64 oz. | small dogs | dogs that like to chew plastic, large dogs (low water output) | see it |
| Golden Wolf Less-Mess | | 24 oz. | small to medium dogs | large breeds (low water capacity) | see it |
| Jolly Pets | | 54 oz. | small to medium dogs | large breeds (push the disk down, full access to water) | see it |
Vitalumos Dog Water Bowl
Best overall
Made with durable ABS materials and featuring a disk welded system, it's no wonder the Vitalumos water bowl is a hit amongst pet owners. The adjustable design is ideal for preventing water splashes and puddles of water left all over the floor.
Because of its construction, this bowl manages to keep bacteria away from the water. It also prevents the smallest dogs from going into their bowls with their front paws, which are most certainly dirty and can potentially contaminate the drinking water.
While the shielding mechanism keeps the water clean and into the actual bowl, the capacity of the bowl is too low for large breed dogs.
Who Should Purchase This?
The Vitalumos anti-spill water bowl is great for small/medium dogs with long hair that gets wet all the time when drinking water.
Pros:
Travel friendly.
Cute paw design.
Keeps the water clean.
Keeps the dog's face dry.
Keeps your floors dry.
Cons:
Too small for large dogs.
The upper piece can be taken apart by the dog and chewed.
Ray Allen Buddy Bowl
Largest water capacity
Available in three different water tank capacities, the largest version of the Ray Allen water bowl can hold a little bit over half a gallon of liquid. The lid has a small opening that can limit the dog's access to the water, forcing them to drink small sips, and preventing the dog's ears and beard from getting wet.
While the design is spill-proof, a large dog could easily tip it over. Efficient in terms of how fresh the water can stay (as the lid prevents contaminant from getting inside the bowl, there is a frequent customer complaint about the lid being secured too tight, making it difficult to take the bowl apart for cleaning.
Who should purchase this?
The Ray Allen water bowl is great for dogs that have long ears or beards that have a tendency to be dunked into the water when the dog is looking to get a drink. The small opening limits the dog's access to the water holder.
Pros:
Simple design.
Prevents spills.
Available in three sizes.
Three color options.
Cons:
Heyrex Torus Self-Filling
Different style
The Torus really is different compared to other types of anti-spill water bowls. The design is meant to keep the water levels inside the bowl to a minimum by releasing fresh water into the reservoir each time your dog cares for a drink.
The walls of the bowl are where the extra water is stored. The bowl is equipped with a carbon filter that should be exchanged once a month, and which keeps the water fresh and clean. What's even cooler is that the Torus doesn't require any electricity or batteries to function.
The rubber feet on the bottom of the bowl will prevent the dog from flipping it over. The valve that releases the water can also be locked, which makes the Torus ideal for traveling as well. Upon ordering, you will receive six filters, but you also order them separately once you run out.
Who should purchase this?
Those of you that have tried water bowls with several anti-spill mechanisms that just didn't work for your dog, can turn to the Torus, which is different in terms of construction and how it operates.
Pros:
Unique design.
Charcoal water filters.
Replacement filters included.
Silicone bottom legs.
Five colors options.
No batteries/electricity required.
Cons:
Easy to chew threw the parts.
Water output is potentially too low for large breeds.
Golden Wolf Less-Mess
Bargain buy
There are many cool features to discover in this water bowl, even if it's one of the least expensive options out there. It features a floating disk that prevents your pet from drinking water too quickly, which in turn can cause them to vomit.
The no-skin bottom makes the bowl stand firmly on the floor and reduces the chances of your pet flipping it over. Even if it's advertised as being suitable for all dogs of a maximum of 100 lbs., the low capacity of the water bowl is a hint that this product is better suited for small to medium dogs.
Who Should Purchase This?
If you want an anti-spill water bowl without having to pay too much money for it, the Golden Wolf Products has a really cute and practical design and won't break the bank when you buy it.
Pros:
No skid bottom.
Floating disk mechanism.
Easy to clean.
Simple design.
Anti-gulping.
Can be used as a food bowl.
Cons:
Large breeds can easily remove the floating disk.
Jolly Pets Road Refresher
Best for travel
Simple, yet effective, this portable water bowl can make a great travel companion whenever you are out on an adventure with your dog. The design makes it so that the dog's ears will stay out of the bowl (particularly useful if you have a breed such as a Cocker Spaniel).
The design of the bowl was made to limit the amount of access your dog can have to the actual container, while the floating plate will make sure that your dog gets enough water to drink, but not enough to spill. The bottom of the bowl features Velcro, for easier carpet attachment.
Who Should Purchase This?
If you're the type of dog owner who likes to go on an adventure with their canine friend, this water bowl should make a trustworthy companion for your journeys.
Pros:
Good for travel.
Generous water capacity.
Prevents the dog's ears from getting inside the bowl.
Features protective floating disk.
Easy to clean.
Cons:
Easily destroyed by large dogs.
Bottom Line
As you can see, water bowls come in all shapes and sizes, but when you own a large breed dog, there's a 50/50 chance for even the best bowls to be efficient. That's because a stubborn large breed dog can easily knock over/flip/move/chew through a bowl.
However, small to medium dog breeds should find most of these water bowls efficient, as the integrated mechanism and designs are thought of to prevent dogs from drinking too much water, or spilling over the bowls.
For more dog bowl-related content, check out our guide to the best bowls for dogs with flat faces.
Now read this: