The 4 Best dog rope leashes for extra security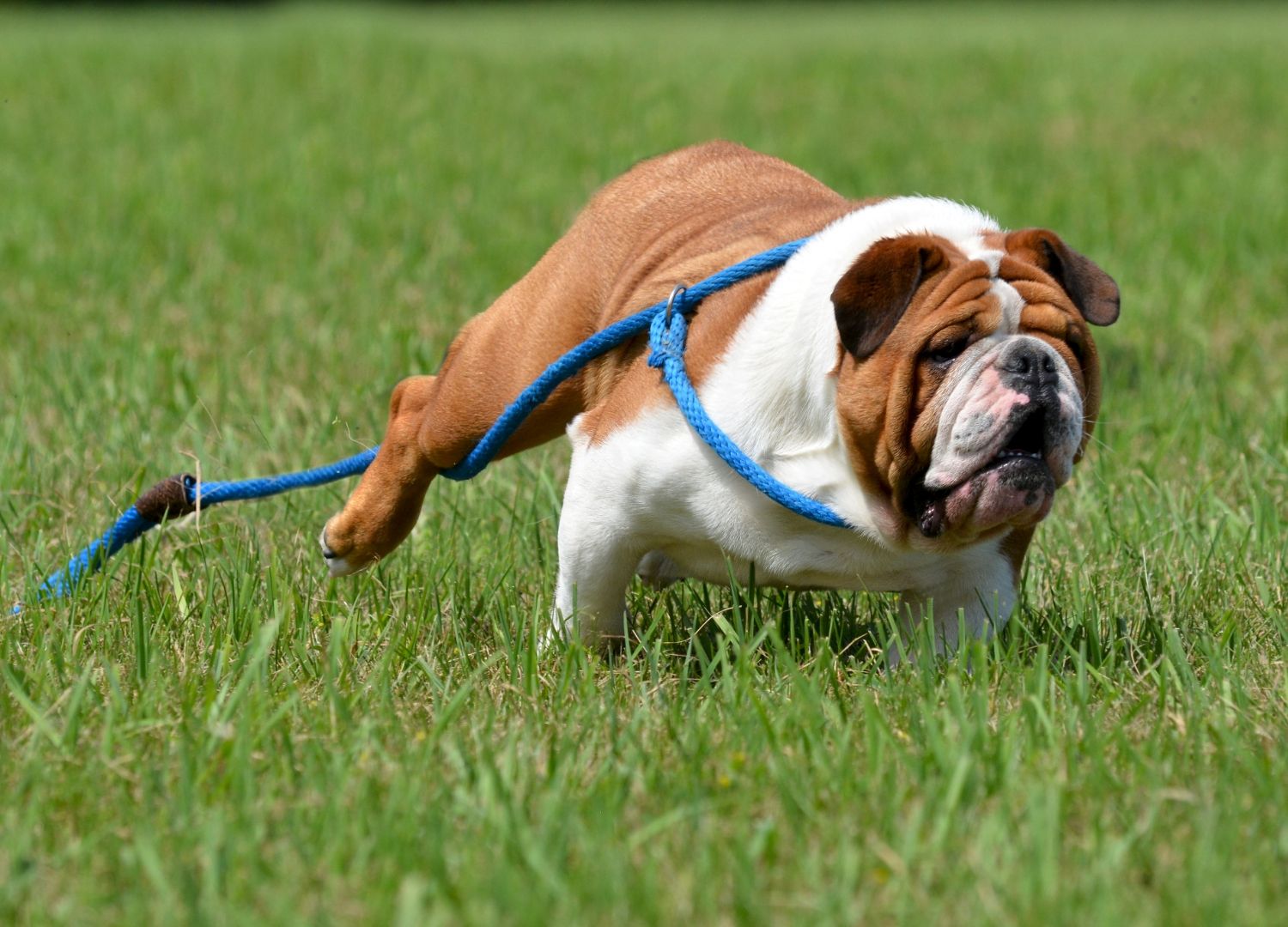 Choosing the right leash for your dog is one of the most important choices when it comes to their safety outside of your home. Safety for your pup is of course the number one factor, but you also need something that leaves room for your comfort, and keeps you in control. 
Luckily, there are a few great options of rope dog leashes that are known to keep large and small dogs safe, all while providing you with optimal control. Whether you need something that can withstand long hikes in the mountains, or something that can simply hold up to your dog's chewing habits; rope leashes are a reliable option for you.
In this article we'll cover the basics of what makes a trustworthy rope dog leash, and which ones we recommend for your furry friends. 
If you are pinched for time, our recommended pick for the best rope dog leash is the Tuff Mutt Dog Rope Leash at Amazon. It's incredible durability and trusted safety features are no match for the competition. In all of our searching, it was quite difficult to find even one bad review for this product.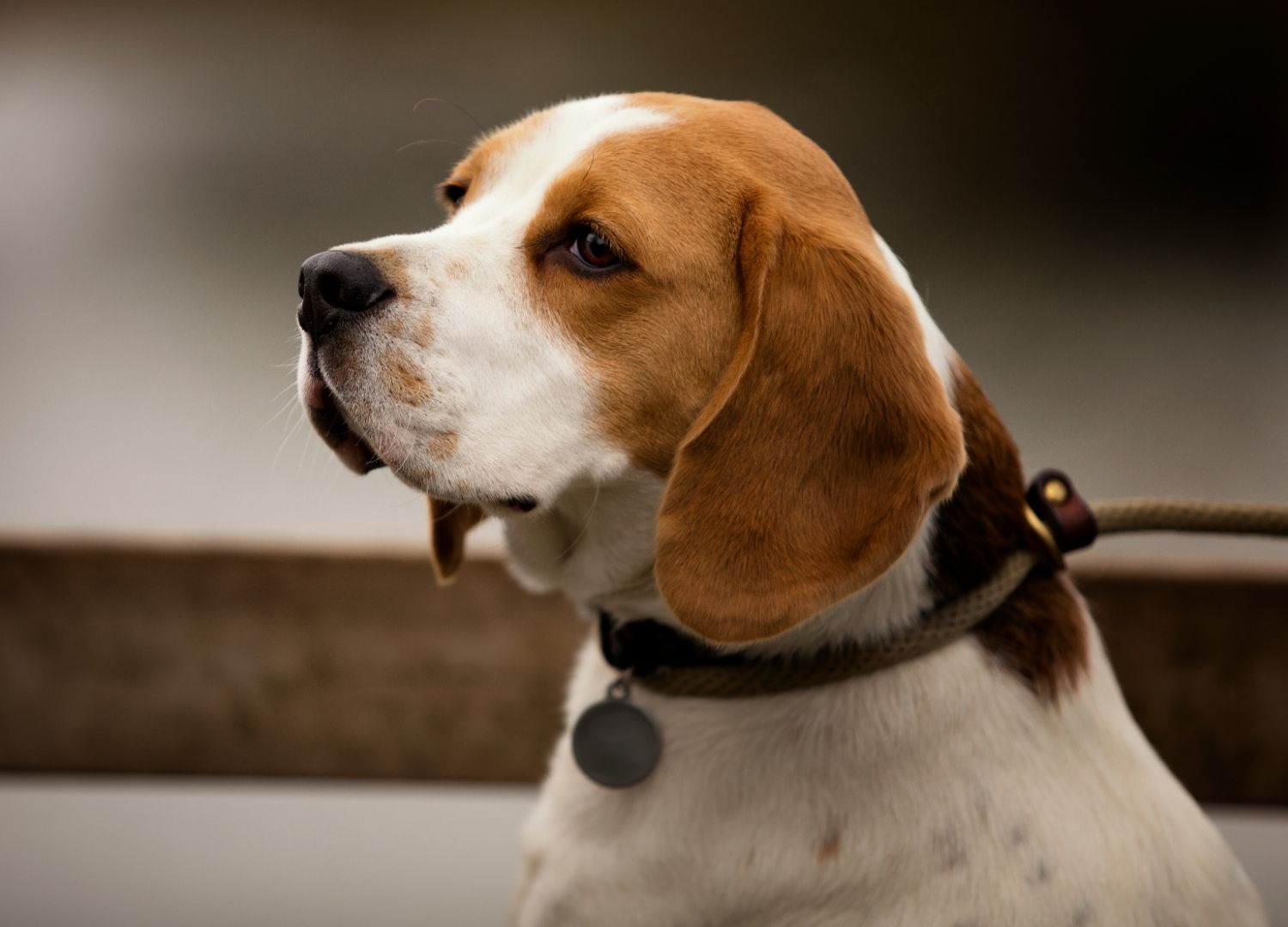 What are rope dog leashes?
Rope dog leashes are considered top of the line in the dog leash world. This style of leash is designed to be durable, easy to use, and can withstand even the toughest of dog conditions! While they come in forms made with several kinds of rope and material, each leash has the same outcome in mind; to keep you and your dog safe during its use.
Rope leashes tend to have strong and braided material, that tie together in order to create a sturdy leash. These materials make this style of leash able to withstand force, pulling, and chewing; unlike some retractable leashes that have a history of malfunctioning if manufactured poorly
If you are a dog owner of any kind, you can benefit from the use of a rope dog leash. 
When should you use rope leashes?
Unlike some leashes that are only recommended in certain scenarios, a rope leash can be used at any time. Situations in which people especially prefer rope leashes are:
Long walks: Due to the durability of a rope leash, dog owners feel comfortable with the strength of rope leashes for long walks. The material makes it easy to stand up to pulling and tugging from your pup, while bring shock-absorbing so that these pulls are not jarring after long time periods.
Outdoor activities: Rope leashes are ideal for outdoor activities such as hiking, rock climbing, water activities, and more. Their sturdy material makes it quite difficult for pups to get away, and can stand up to movement from these activities.
Dog Training: This style of leash is ideal for training, since it keeps your dog at close length. Unlike  retractable leashes or leashes with stretchy materials, you are able to have full control of your pup while they are on a rope leash. 
Strong Dogs and Pullers: Rope leashes are made to be strong and shock absorbing, so your dogs attempt to pull on their leash should be as painless as possible. The strength of this leash also allows you to quickly gain back control of your pup, and end this pesky habit. 
Leash Chewers: Rope style leashes are known to stand up to the dogs that have a habit of chewing on their leash. Unlike other think materials, rope is much more difficult to destroy in this sense. 
Aside from these particular scenarios where rope leashes shine,are their abilities to be used for everyday use as well. You don't have to have a large, adventurous, mountain climbing dog to benefit from this style of leash. Rope dog leashes are just as great for short walks with your tiny pup as well. Their reliability suits every breed and activity level.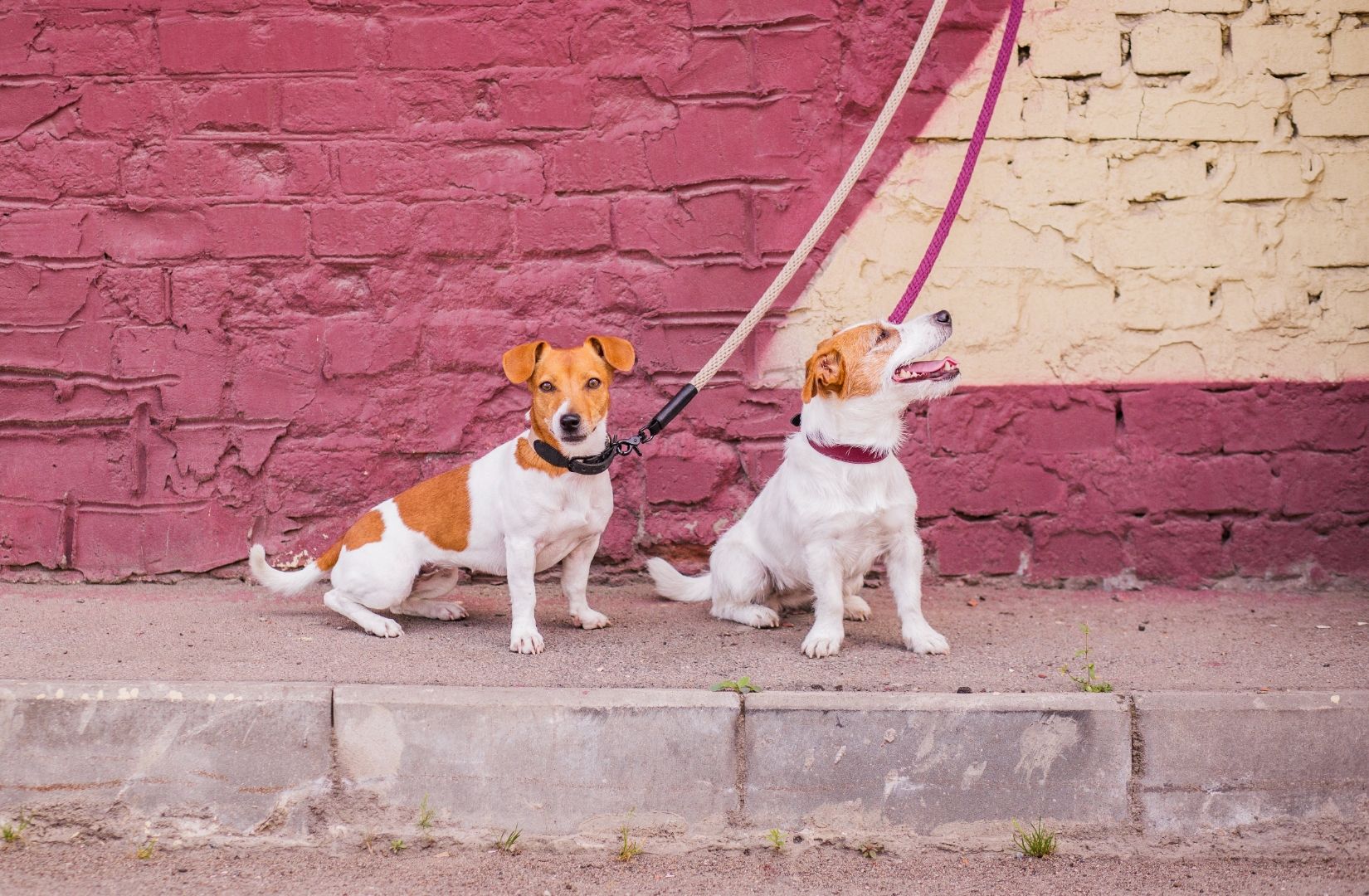 What to look for in a rope dog leash?
When it comes to your search for the perfect leash for your furry friend, there are a few factors to keep in mind. Each leash will have their own individual qualities that could benefit each dog's needs. Some of these qualities include:
Material: When browsing your options for rope dog leashes, you will see a few common materials.
Polypropylene: Polypropylene repels water, so this is a great option for dog owners who participate in activities that may get your pups wet. For example, if you like to take your dog to the lake, a polypropylene leash is a good option for you. 
Cotton: As cotton is often softer than other materials, it can be quite comfortable for you and your dog. Thick and woven cotton is often quite durable, so having a thick cotton rope leash can be beneficial for dog owners with pullers. The only downside to how sturdy a thick cotton leash may be, is how heavy it will be the stronger it is. 
Nylon: Nylon is considered one of the more sturdy types of rope dog leash. It is often used in leashes made for outdoor activities, and is known for it's shock-absorbing qualities. Despite the strength of the nylon leash, it is still quite light and easy to carry around. 
Leash length: The length of a leash can make a huge difference on how well your pup is controlled. Whether you have an energetic pup or a slow moving senior, you want to make sure they are safe by your side. 
 Short Leash: A short leash (anything less than 30 inches long) is best for the pups who like to pull, or have the potential to be unpredictable. This gives you more control of the situation with your dog, and hinders their ability to drag you down the road! Short leashes are also great for walking dogs in busy areas, this way you know your pet is safe by your side.
Long Leash: Long leashes (anything longer than 30 inches) are used for daily activities, training purposes, and for pooches who are well leash trained. Having a longer lead can give your pup a bit more freedom, but still gives you the comfort of knowing that they are in your reach.
Clip Material: The quality of the clip that attaches your dog's leash to it's collar is extremely important. If the clip itself is weak, that can put your pup in danger of escaping you with each step they take. 
Trigger snap clip: This type of clip is made to withstand pressure, making it ideal for larger dogs that like to pull.
Bolt snap clip: This is the most common clip that you see on most common dog leashes. This is ideal for small dogs, or dogs that don;t often pull on their leash.
Carabiner locking clasp: This type of clip is comparable to a bungee clip. It has no obvious button for un-clipping, and has a lock that spins into place. This is a great clip for strong dogs that pull or dogs that are known to escape from their leashes. 
Leash Diameter: The diameter of your leash will directly reflect it's strength. It's important that you have a leash that suits your pups desire to pull. 
The thicker the leash is, the better it will be for a larger dog. If you have a dog that is strong or larger than 30lbs, then your leash should be a minimum of half an inch. For dogs under 30lbs, a leash that is half an inch or smaller should be just fine for your pup. 
Slip lead vs Clasp lead: There are two main types of leash that dog owners will find on their search for the best rope leash.
Slip lead: A slip lead is a leash that loops around your dogs neck, and does not have a clip. Slip leads can be convenient at times since they don't require a collar to be worn, and can be great for those who want to slip a leash around their dog quickly. Because of this option, they are popular in dog training settings. While they have their pros, they can be dangerous is they are not used properly. Any pulling can cause great discomfort around your dog's neck, and even hinder their ability to breathe. If your dog likes to pull, this is not a great option for them.
Clasp lead: Clasp leads are the more traditional type of leash that clasps on to a dog collar or dog harness. Though you will need a collar in order to attach this leash to your pup, it is a safer leash option for the average dog.
Top 4 Rope Dog Leashes
1. Tuff Mutt Dog Rope Leash
The Tuff Mutt Dog Rope Leash is made with strength in mind! This 5 foot long leash can withstand force from even the strongest of pullers, and the strength of a large dog. Aside from it's incredible strength, is how much it emphasizes safety for you and your furry friend. It has two handles, giving you an option of keeping your pet close by your side or letting them roam further It has reflective stitching along three parts of the leash, meaning the reflective threads will keep you visible no matter what time of day you need to walk your pup. If you have a dog that pulls, is exceptionally strong, an energetic dog, or a habit to go on walks at night; this is a great option for you. 
Pros
It's reflective stitching helps to keep you and your dog safe at night.
Leash is 5 feet long extended, and 22 inches on short handle length.
It has a carabiner clasp that twists shut, making it impossible for your dog to escape.
It has a padded handle for your comfort.
It has a dual handle, letting you choose the distance between you and your dog.
Come with a lifetime money-back guarantee. If you are not satisfied with this leash at any point, you can return it for a full refund.
Cons
It's strength can make it a bit heavy, so it's not ideal for dogs under 30lbs.
It only comes in one color option.
Reviewers often mention how much they would like a version of this leash that works for their smaller pup as well, as it is too heavy for their small dogs. (They do love this leash though, so it's not totally a con!)
See more photos and purchase the Tuff Mutt at Amazon.
2. MayPaw Heavy Duty Rope Leash
MayPaw Heavy Duty Rope Leash is perfect for the dog owner who has safety and style in mind. This 6 foot long and 1/2 in diameter leash provides trusted durability, with a variety of styles and different colors to choose from. It includes a well padded handle for comfort during long walks, and protection during moments where your dog may pull. It even included a 360 degrees swivel clip, meaning that whichever direction your dog twists and turns, the clip to attach the leash will remain secure. This is a great option for small, medium, or large dogs. 
Pros
Offers 22 types of different colors and designs to fit you and your pup.
Offers a soft padded handle for hand comfort
360 swivel clip to prevent stress on the clip with twists and turns.
Stretchy and shock-absorbing for dogs that pull on their walks.
Cons
Owners do mention that it can be a bit long for their small dogs, but they can easily tie the rope for a shorter lead.
There is only mention of contacting the owners if there is a problem with the leash, so we are unsure if they offer a money-back guarantee. Luckily, everyone seems to really love this leash.
Read more reviews and purchase the MayPaw Rope Leash at Amazon.
3. RUFFWEAR Knot-a-leash
The RUFFWEAR Knot-a-leash is made with the outdoor adventurer in mind. This 5 foot leash comes with two options of diameters for small and large dogs (1/2 inch and 1 inch), giving an option to any size of pup. The durability of its strong material and carabiner clip ensure a safe walk for your dog, without the chance of them slipping out of their leash. This leash comes in an option of three colors (red, blue, grey), and has reflective stitching throughout the leash. This means that no matter what time you need to take your doggo for a walk, you will be safe!
Pros
Has a soft padded handle for comfort during your walks.
Reflective stitching keeps you safe while out at night.
With it's two options of sizes (1/2 inch diameter or 1 inch diameter), you can have an option for your small or large dog.
Has three options of colors to choose from (red, blue, grey)
Cons
Some purchasers mention that this leash did not stand up to the dogs that like to chew on their leash.
The warranty options mention that you will need to contact the company for any dissatisfaction, so we are unsure of any money-back guarantees.
See more photos and buy the RuffWear leash at Amazon.
4. BAAPET 5 Ft Strong Leash
The BAAPET leash emphasizes its ability to stand up to any test, and keep your pup safe and secure during all of their adventures. It's 5 foot lead and 1/2 inch diameter of durable, shock-absorbing material makes walking even the strongest of dogs a breeze. It has a soft padded handle for hand comfort, and prevents any possibility of rope burn. Aside from it's comfort and strength, is the additional safety in it's reflective stitching. The reflective stitching will keep you safe no matter how late you may need to walk your furry friend. This is a great option for pullers, chewers, and energetic dogs in your life. 
Pros
This leash is heavy duty, making it quite difficult to damage.
Comes in a variety of colors for any style. (red, blue, pink, purple, black, green, grey)
Offers a 100% money back guarantee, no matter the problem.
Has a swivel clasp, preventing any damage to the clip with twists and turns.
The material is durable enough to prevent even the toughest of chewers.
Cons
While the material of the rope is tough, some purchasers mentioning the clip coming undone with their larger pets who pulled on their walks.
Some do not like the stretch ability in this leash, as it makes some dog owners feel like they don't have as much control. 
Check out more real reviews of the BaaPet Leash at Amazon.
Summary
Your dog deserves a top quality leash! The right leash will give them the ability to explore to their hearts desire, while keeping them in a safe reach! With these incredible options listed above, we know you will find the perfect rope leash for your pup!
-Amber LaRock
My name is Amber LaRock. I am a Licensed Vet Tech that took my career online to spread knowledge on animal welfare, as far and often as I can! I grew up with a deep passion for helping animals, and knew that it was my life's purpose. After gaining my degree in veterinary technology along with my license, I began work in an emergency animal hospital. With the experience I gained from my time in the hospital, I have been able to travel the world, offering my services to as many animal rescues as I can find. If I am not at my laptop, or back home visiting family, you can find me somewhere in the world, cuddling every furry friend that I can find! Read more about me on my blog.
Resources:
Now read this: