Quick and Unique Halloween Costumes for Your Dog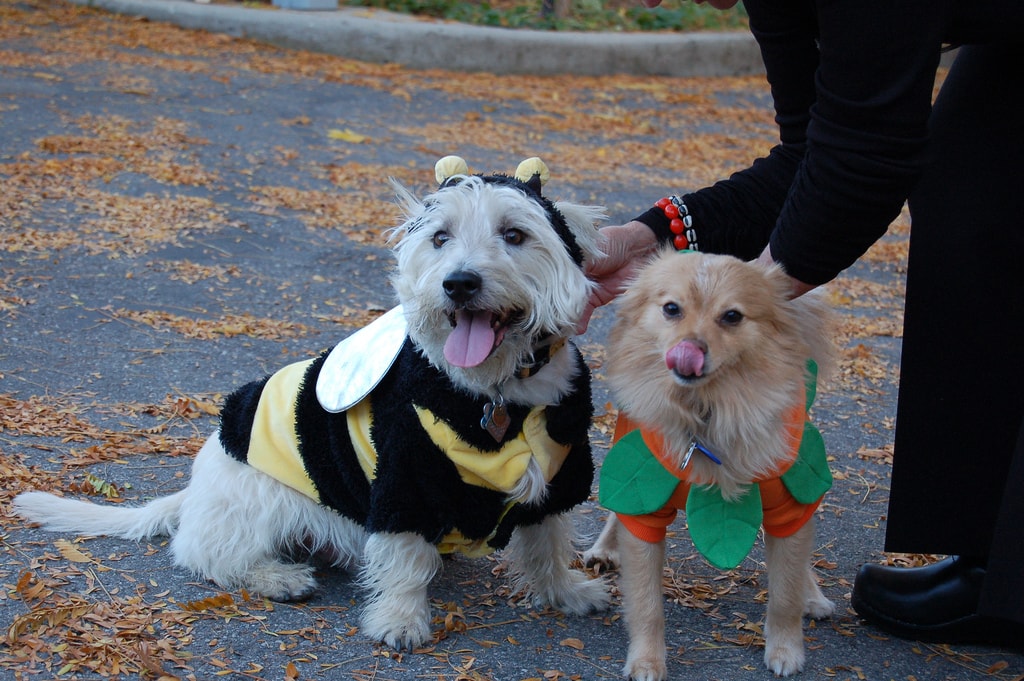 As the weather and leaves start to change, it becomes undeniable that Fall has arrived!
Fall not only brings chilly weather, and pumpkin spice lattes, but also comes with it one of my favorite holidays of the year in Halloween!
From trick or treating with friends and family to hanging out and watching scary movies, Halloween season is a prime opportunity to include your furry-four-legged-family member in all your festive activities.
Including the most prominent Halloween tradition of them all, dressing up in costumes.
I've compiled a list of quick and unique Halloween dog costumes so that you can take full advantage of the hilarity of dogs in Halloween costumes!
UPS Delivery Driver
My top pick for Halloween this year is a costume that hits home for me. One of the most underrated, and underappreciated aspects of my online shopping addiction is the hard work, and dedication shown by all of the UPS drivers out there.
With this costume, I pay homage to all those packages that they deliver safely. While walking on four legs, this ensemble creates the illusion of your dog walking upright on two legs.
Let the hilarity ensue.
Get the UPS Delivery Driver costume from Amazon.
Darth Vader
Crushing The Resistance has never looked so cute than in this costume. From Endor to Hoth, this Darth Vader costume guarantees that your dog will be the cutest little Sith Lord out there.
Below we have two versions of the costume, one better suited to larger breed dogs, and one for small breed dogs. This outfit is an excellent idea for any black haired dog owners there!
Get Vader for small to medium dogs from Amazon.
Get Vader for bigger dogs from Amazon.
Walking Teddy Bear
This costume is a remake of your favorite classic stuffed animal. It's one of, if not the cutest dog costumes that I've ever seen.
While walking on four legs, the illusion of your dog walking upright is sure to make for endless laughs. This outfit comes in all sizes but is best suited for dogs with shorter legs.
Get the Walking Teddy Bear from Amazon.
I'm a Peacock. You Have to Let Me Fly!
Redefine the true meaning of Peacocking when your little good boy or girl adorns this statement-making costume.
Get the Peacock costume from Amazon.
Quick Options!
Maybe you just want something quick and simple. Possibly your dog will only tolerate a certain level of humiliation. Don't worry; we have you covered!
Cowboy Rider Dog Costume
This cowboy uses velcro to fasten to the back of your dog securely. Giddy up!
Get the Cowboy Rider Dog Costume from Amazon.
Hear That Roar?
Made famous by the ever-popular Amazon Prime commercial. Turn your dog into the pet lion or lioness that you've always wanted!
Get the Lion Mane Costume from Amazon.
Presidential Dog Wig
A quick way to get your dog dressed for the occasion. A great conversation starter.
I have a feeling this is going to be HUGE!
Get the Presidential Dog Wig from Amazon.
No Costume? No Problem
Skip the costume all together, and grab one of Blueberry's unique Halloween Collars! Join in on the fun, with none of the hassles.
Get these Halloween Collars from Amazon.
Enjoy the Halloween season, have fun, be safe, and don't take you or your pet too seriously!
Until next time,
Jordan
Featured Image By: Brett Neilson
Now read this: