How I made moving with my dog stress-free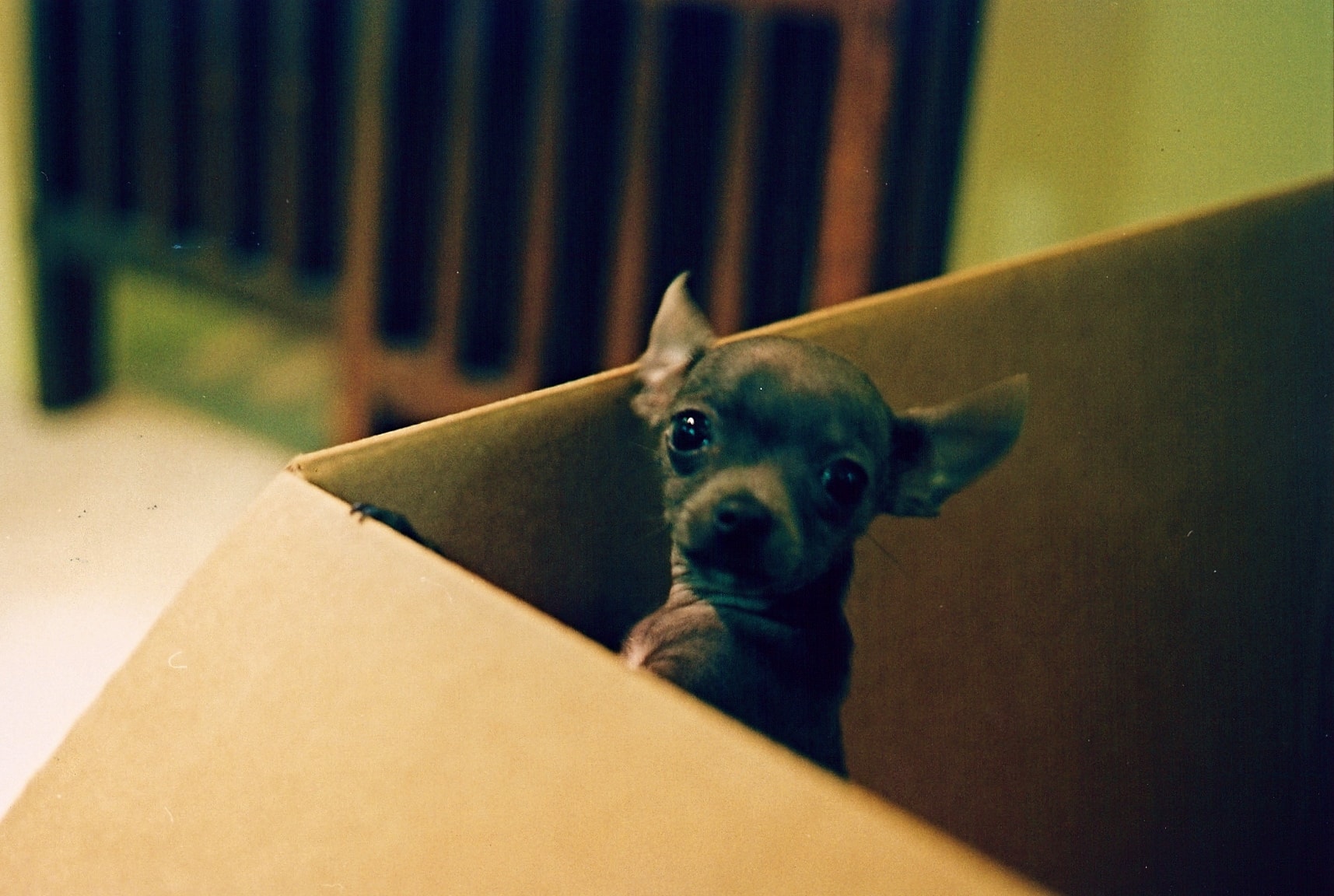 When you think about specific tasks that we all dislike, moving is almost always at the top of the list.
Behind traffic and taxes, you start to notice that people pretty much universally hate the process of moving.
However, like traffic and taxes, millions of people across the U.S. find moving an unavoidable fact of life every year. Moving is hard enough, but when you add a furry-four-legged companion into the mix, the difficulty level goes through the roof!
First, I'll share my own moving story, and how I made the process for my dog, Carl, as stress-free as possible. Then, I'll give you 6 tips that can help make moving with your canine much easier.
Moving stress
Moving can be an extremely stressful time. Whether you own or rent, the struggle is there. From hiring movers to filing paperwork the list of tasks almost seems never-ending.
Finally, when you think you've reached the finish line, the dreaded task of unpacking appears, and just like that, the work continues!
My old apartment was the only home that Carl had ever known, and I was worried that he would have a hard time adjusting to his new environment.
From there, my worries only continued. On top of the standard moving stress I was dealing with, I started thinking about how Carl would deal with the frantic mess that is your moving day.
I started to look at my situation, and after a little bit of planning, I figured out a way to smooth out Carl's transition to my new apartment, while also removing him from the commotion of moving day.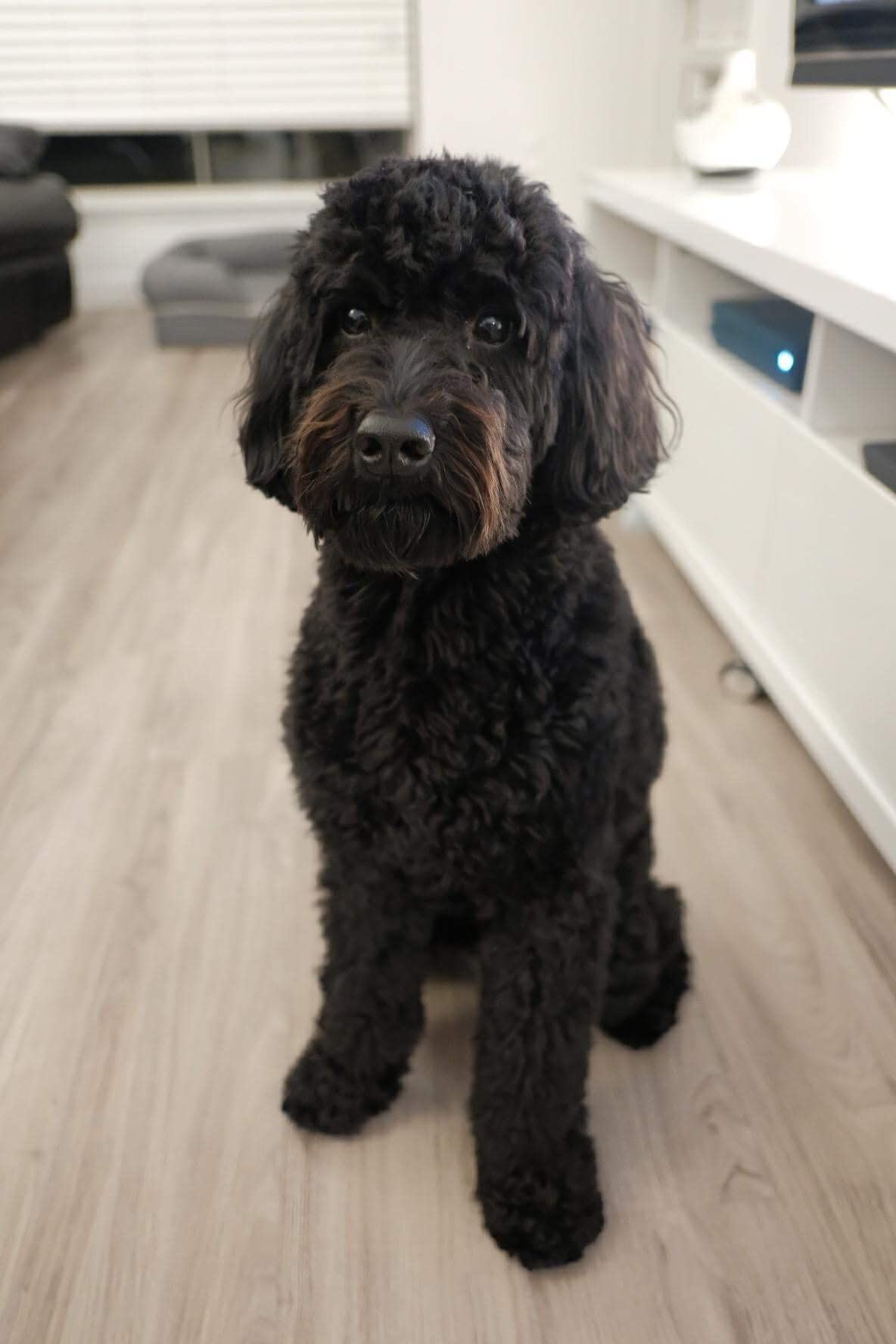 Blessing in disguise
When I signed my new lease, I was initially disappointed with the move in date I was able to secure. Unfortunately, at that point, my new lease was starting around two weeks before my old lease was ending. I was ready to move, and in a perfect world, I wouldn't have to have paid for both apartments during those 2 weeks, or so I thought.
However, this gap between lease terms turned out to be a huge blessing in disguise. Instead of rushing through my move, I was able to move slowly through the entire process.
I can't understate how much this extra time helped me retain my sanity while moving. This time gave me the opportunity not only to pack slowly and move boxes to my new apartment but also it gave me the chance to introduce Carl to his new home in a relaxed, non-rushed manner.
Planning the move
Once I realized that I had this extra cushion of time, I started to put together a plan of action to both get Carl used to our new apartment and got him safely out of harm's way on moving day.
Setting a little time aside to plan out your move while taking your dog into consideration will make the move easier for both of you.
Introducing Carl to our new place
On the day the new lease started, I brought Carl with me to pick up the keys to my new apartment, and just like that Carl's introduction to our new home had started!
We picked up our keys and started walking around the complex. We started with the lobby, and at that point, it was self-evident that Carl was extremely curious about this new environment.
From there, we found the turf dog park area, to Carl's delight our adventure continued. I let him explore for as long as he wanted to, and when he seemed ready, we set off for our new apartment.
To make the initial introduction more relaxing, I decided to bring a few of Carl's favorite toys, his old dog bed and a pair of food and water bowls.
Even though my apartment was practically empty, Carl still felt at ease when he realized his favorite things were with him. In the days following this first introduction, I brought Carl to our new apartment as often as I could. After less than a week, Carl was more comfortable than I was in our new home.
Moving day
The final piece of the moving puzzle, is, of course, actually having to pack and move all of your belongs to a new location. Leading up to this point, my biggest concern was always moving day.
Carl is a very excited and curious young golden doodle, and that isn't the best combination when you have boxes, furniture, and movers all over your relatively small apartment.
For me, the best option was booking a grooming appointment for Carl on the morning of my move before any movers arrived.
When I scheduled my grooming appointment, I let them know that I was going to be moving that day, and asked if it would be ok for me to drop off Carl a couple of hours before his appointment.
I always suggest going to a groomer that also does boarding for this exact reason; they're typically well equipped to handle an extra dog from time to time. On top of that, Carl enjoys spending time there, so it was a major win-win!
By the time Carl was ready to be picked up, my movers were gone. I was beginning to get settled into our new place, and the major commotion of moving was more or less over. I stress the major part there because Carl and I still had a long road ahead of us to make our new apartment into a home.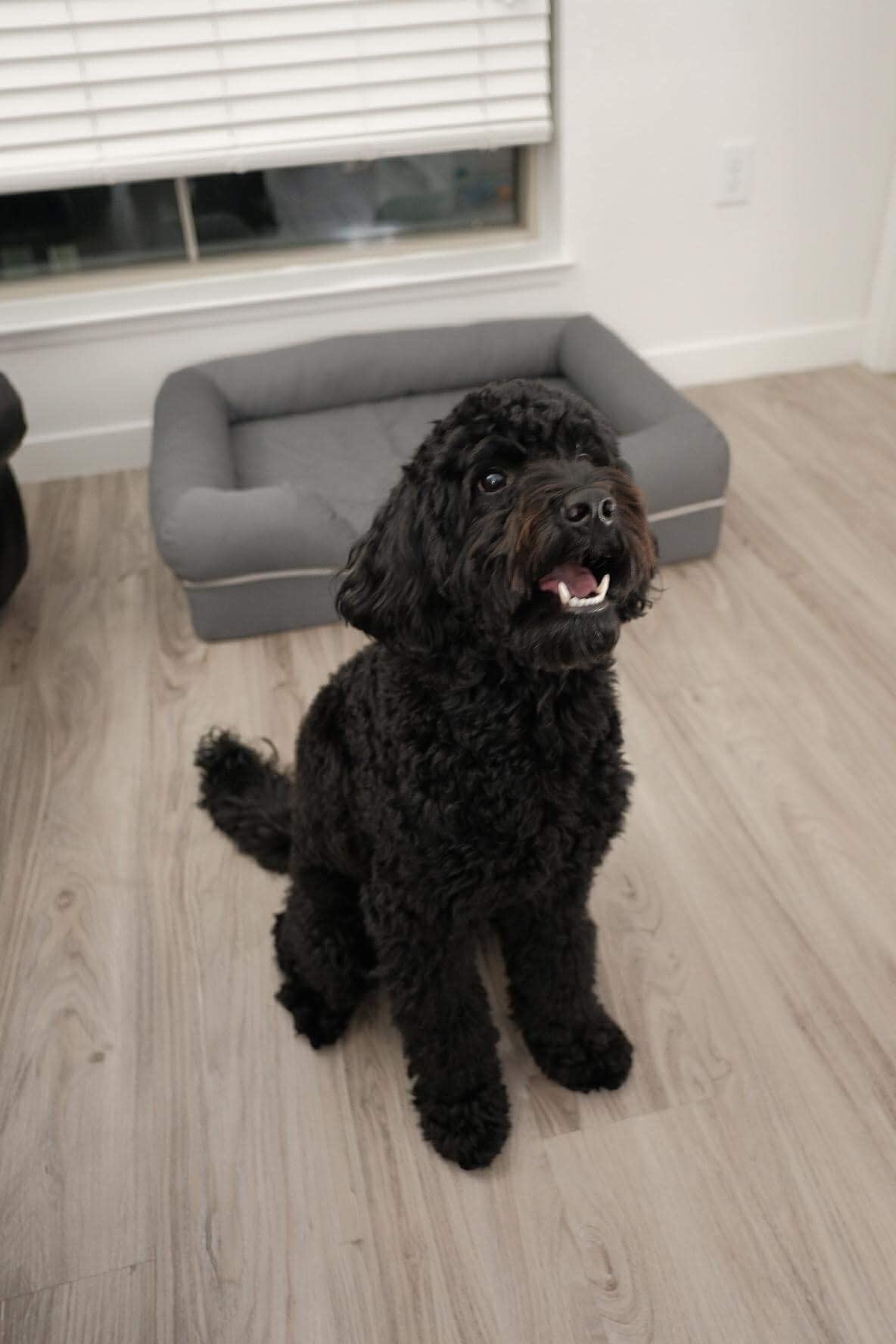 So, without further ado, here are the 6 things I learned along the moving journey.
1. Introduce your dog ahead of time
This list isn't in order of importance, but if you have a dog that doesn't like new things, this one is your best tool.
I used to have a dog that hated new places.
We couldn't have him stay with someone else when we were out of town because he would whine and be difficult to handle without us.
The best thing to do for a dog like this to let them feel out a place. Little by little they'll start to relax in the new environment.
2. Let them explore, and play
When you bring them to the new place they'll probably want to smell everything. If they don't, you should encourage them to do so by checking things out yourself and inviting them to join you.
Start by walking around the outside of the new place like I did with Carl. The more things they can get their wet little noses on, the less nervous they will be. Be patient and give them time to explore the new area.
3. Establish routines before moving in
Establish a routine with your pup before you move to a new apartment or house can be a great way to keep things "normal" for them.
If you get the chance, you can start doing parts of the routine at the new place before you move, like having playtime or dinner time at the new location. But the biggest thing here is that you should have a routine established in your current living situation and it should continue when you move into your new place.
Let's say that this was the routine at your old house:
8:00am- Wake up, take your dog out, and feed them
1:00pm- You or your significant other lets your pooch out for 5 minutes during lunch
6:00pm- You get home and play with them for 30 minutes before feeding them
10:00pm- You take them out once more before you turn in for the night
This doesn't have to be your schedule. It also doesn't need to be this exact but if you have some sort of routine established well before the move then it will reduce the adjustment period for your canine.
If they did the exact same things at their old home as they do at their new home it will be easier for them to accept it as their new home.
4. Remove your dog from the picture on moving day
This is mostly to make the move less stressful for them but it also keeps them safe.
Moving heavy couches and tables means you aren't paying attention to what's on the ground and you could potentially step on your dog; or worse, drop something on them. And getting them injured during the move certainly won't help the process.
Also, moving requires your full attention and focus. It's often tedious and nerve wrecking; putting you and your dog in an alert state. It's no secret that your canine will follow your lead. If they sense that you're stressed or hyper alert they will be too. This will only make things more stressful for both of you.
Make things easy on you and your furry friend and leave them out of the picture on moving day.
You should fully prepare the apartment for the dog before you move them in and treat them with their own moving process.
Book a grooming or boarding appointment
Here are a couple of different ways you can take care of your canine on the big day.
Grooming appointment
If you take your dog to the groomers from time to time, plan their appointment around your move. These places are usually very good at making dogs feel comfortable even if they don't like taking a bath.
This will accomplish two things in one! You'll have a freshly groomed furry friend and you can move without the distraction of having your dog around.
Boarding Companies
Dog boarding companies have come a long way in the past 20 years.
They used to be an overcrowded series of kennels where the dogs were separated and misserable.
Now, they have well trained expert staff to deal with several dogs at once. Typically, they'll take them to hiking trails or to privately owned wide open spaces where they can run and play to their heart's content.
Moving aside, if you work long hours and you have a high energy dog that doesn't get enough exercise, a boarding company could be just what you need.
Friends or Family
If your dog is familiar with the homes of some of your friends or family then you can leave them there for the day while you move.
A friend of mine actually started taking his dog to the homes of a few of his closest friends from a very young age. Now, it's become a second home for his canine and it would be easy to drop them off for the day while he moved.
5. Get your dog some exercise on moving day
A lot of it if you can!
Personally, I use this technique for multiple occasions:
Moving day
Having a party or company over
Leaving for a few days
Essentially, the idea is that you go and do something your pup really enjoys that also leaves them exhausted.
This could be playing fetch in the grass, throwing sticks in the water, going for a long hike in the woods or going for a jog around town.
Of course, you want to be careful not to overdo it, and if you two aren't accustomed to hard exercise then I would definitely take it easy on the first go round. But if you and Rocky are regulars to sweat-dripping, tongue lolling, no holds barred workouts then moving day is the day to implement one of these.
It's harder for your dog to stress out when they're dog-tired (pun very much intended) and just want to lie on their bed. If you did a good job tiring them out then they won't care as much that the bed is in a new location.
6. To calm your dog, calm yourself first
Like I mentioned before, dogs take emotional cues from those that they trust. As their owner you're likely the person that they trust the most.
Somewhat unlike people, canines are incredibly keyed in to your emotional state.
Therapy dogs are trained to act a certain way based on the emotional state of the patient that they're seeing. However, your dog probably doesn't have this training, so it's up to you to be your dog's "therapy dog" so to speak.
During the transition period give them a little extra love, be gentler with them, try not to get angry with them. Lead by example, take some deep breaths and show them that everything is under control, even if it really isn't!
That's my 6 takeaways from moving several times with Carl. Hopefully this new apartment will last longer than the last one. Only time will tell. I hope that you find these useful and I wish you smooth moves in the future!
Good luck with the move!
-Jordan
Now read this: